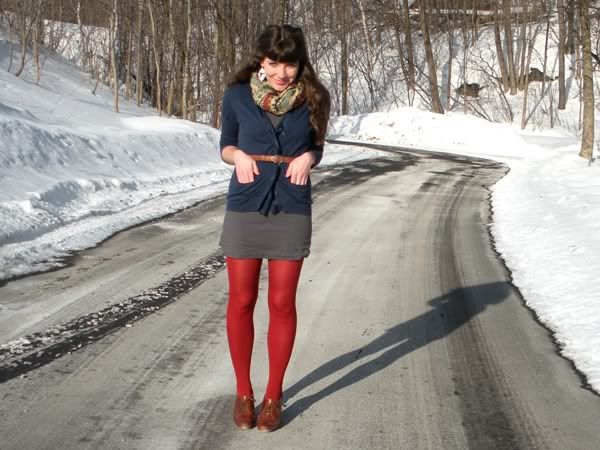 Today I am happy with my outfit for a couple of reasons. Firstly, I knew I was going to wear this when I woke up in the morning (somehow this was inspired by
Clare's outfit yesterday
), which meant I got to sleep a few extra minutes (or twenty) because I didn't have to worry about picking anything out. Secondly, I slept with my semi-damp hair in braids last night and my hair was nice and wavy in the morning (I've always wanted curly hair and this is as close as I can get to faking it). Thirdly, my camera came back to life after a tragic wind-meets-tripod lens jam that I thought would basically ruin my blogging career. I didn't even get a single shot of my outfit before my camera hit the ground, lens first, and all I got was a screen of death that read "lens error." After attempting to resuscitate it for a few minutes I admitted defeat and drove away, but in a last-ditch effort a few miles down the road I tried to turn it on again and (with much grinding) it worked!! It was nothing short of miraculous :)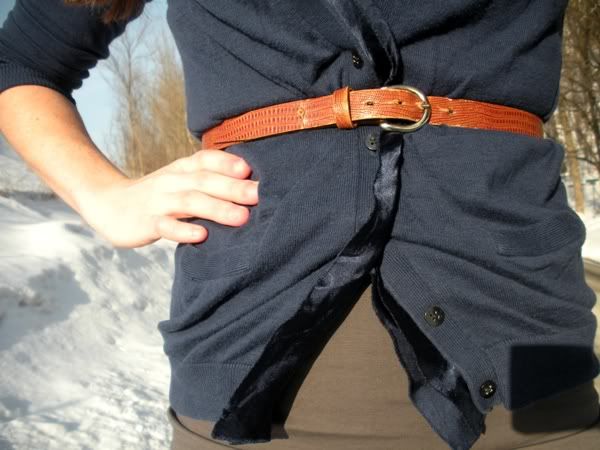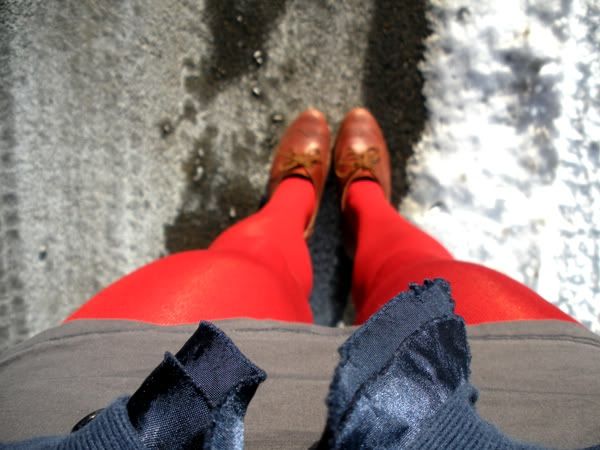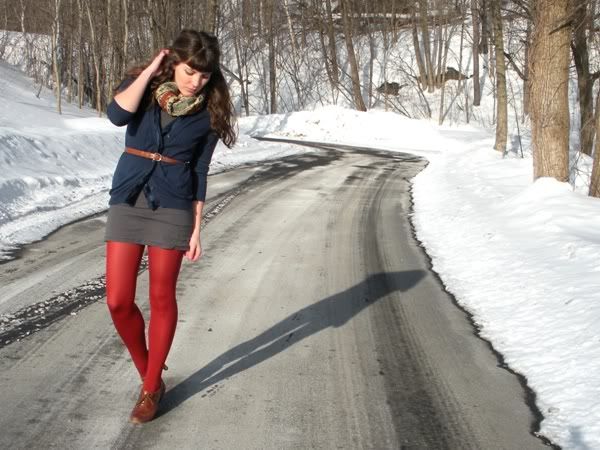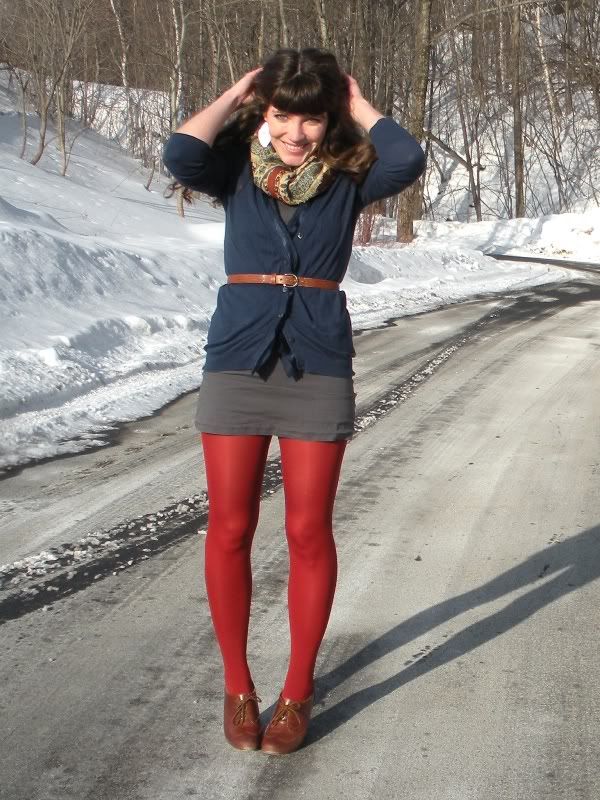 (dress: filene's basement; cardigan: old navy; scarf/belt: bargain boutique; tights: hue; shoes: seychelles; earrings: gift [f21])
I am beyond lucky. And it's Thursday. So that's awesome. I was mostly upset about my camera crunch because I really, really like this outfit!
Last night (after the gym--go me!) I watched
Breaking Upwards
and
The Exploding Girl
, both very indie, meditative films that renewed my interest in simple filmmaking (I recommend both). The trouble I'm having now is that I've kind of hit a wall with my pilot project (this always happens, and I can't determine if it's because I legitimately lose interest or I just don't have the skills necessary to carry it out) and I'm back to absorb mode. There is a reason why I was a film major (I love movies) and a reason why I want to be a writer (I love novels), and I sort of ebb and flow through periods where I want to write and write and write and be creative and make things happen and periods where I just want to sit back and let other people's creative energy wash over me. For a couple of weeks I was taking notes and gathering information and plotting out a storyline and developing characters and I felt totally inspired, and now I just want to watch movies back to back and read book after book without pausing for breath. I don't quite know how to walk the line between the two. I've always tried to give myself what I need out of every moment in my life, and if I don't feel inspired to write I believe I shouldn't try to force it. I honestly don't think this is a cop-out. It's sort of like eating chocolate if you really crave it because you want your body to be happy as well as healthy. If I want to watch little indie movies on my computer screen instead of drafting the , there is probably a reason I am drawn to that experience at that particular time--I ultimately believe that giving in to these impulses will make me generally happier and more fulfilled, which will (hopefully) lead to inspiration and creativity.
We'll see, though :) What do you guys do when you're "not feeling it?" Do you force the flow, or do you allow yourself the freedom to stray?