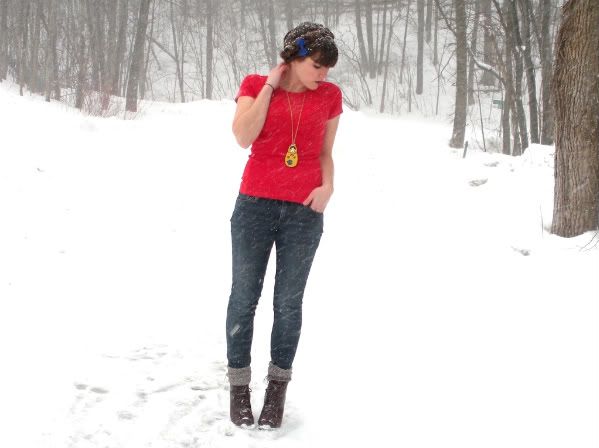 The blizzard here is so severe that half my office decided not to show up today. I say: they are wimps. This is Vermont! We scoff at two feet of snow--that's why we all drive Subarus with studded snow tires. Pansies. While the rest of my colleagues were snuggled all warm in their beds, I was flouncing around in my shirtsleeves like a true Northeast Kingdom Queen. That said, I am brave in the face of the blizzard, but do not enjoy these frigid temperatures.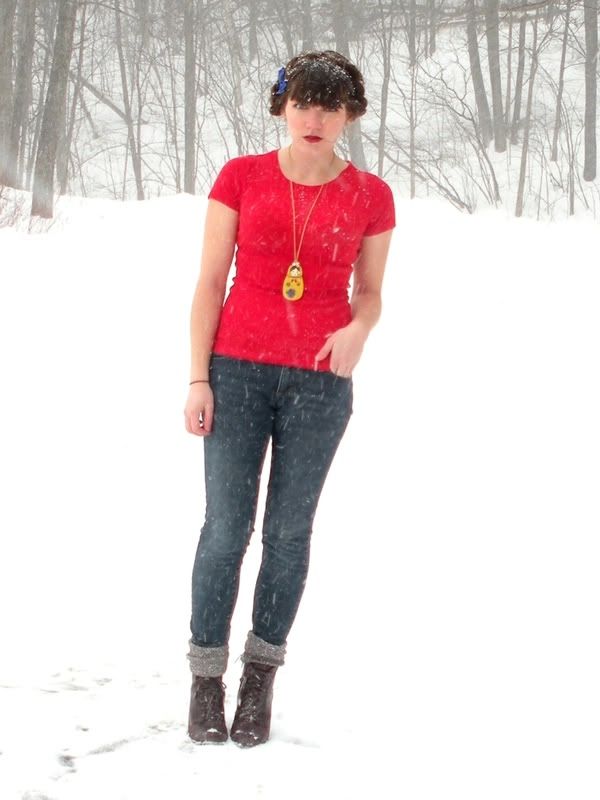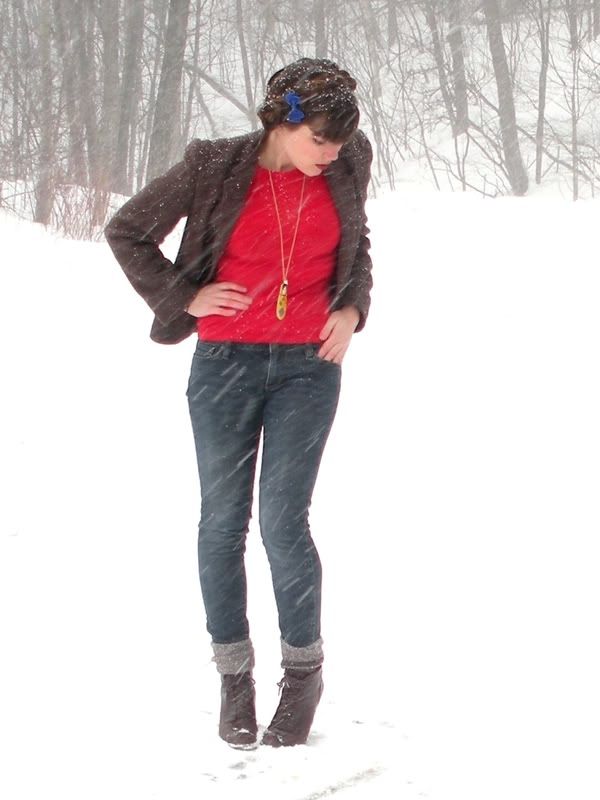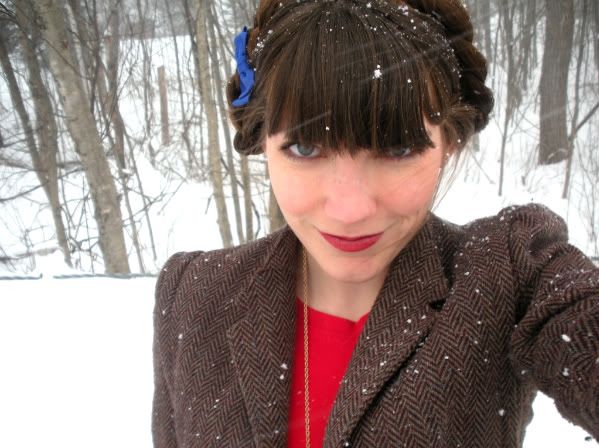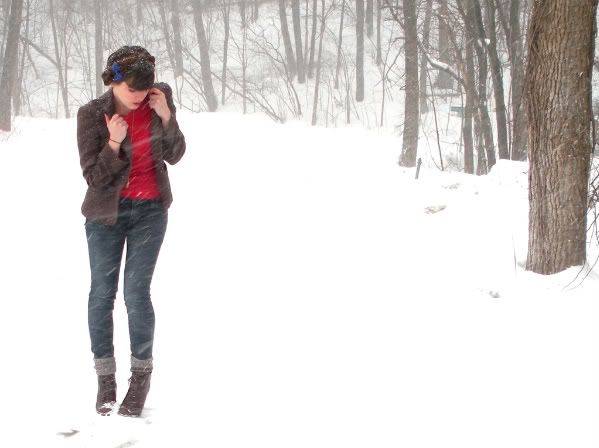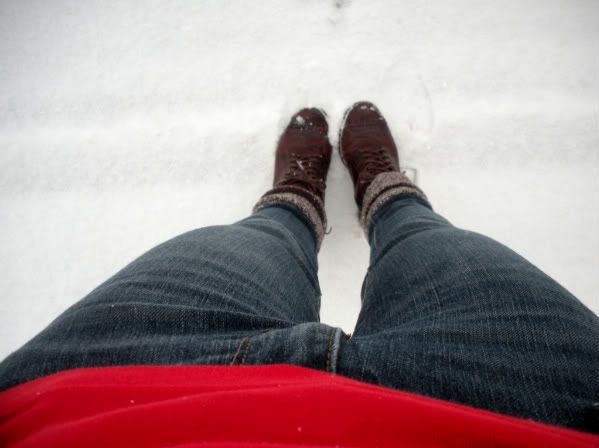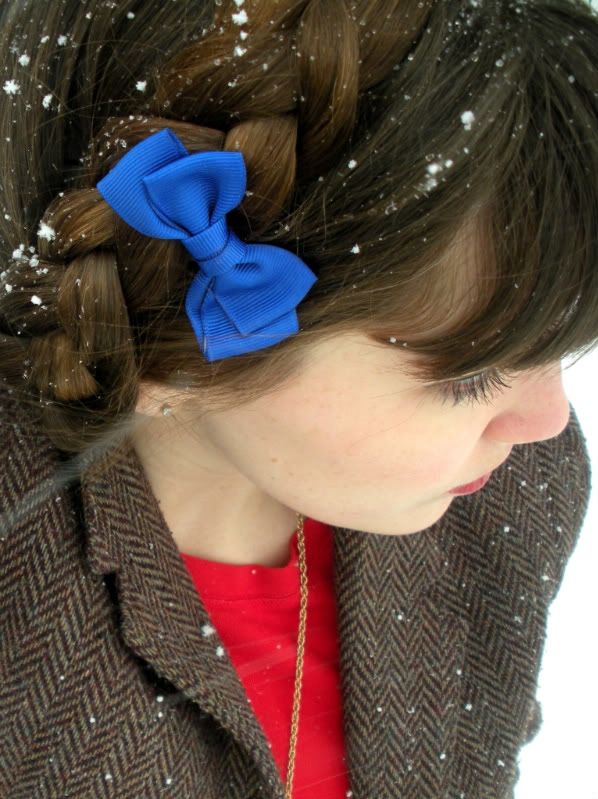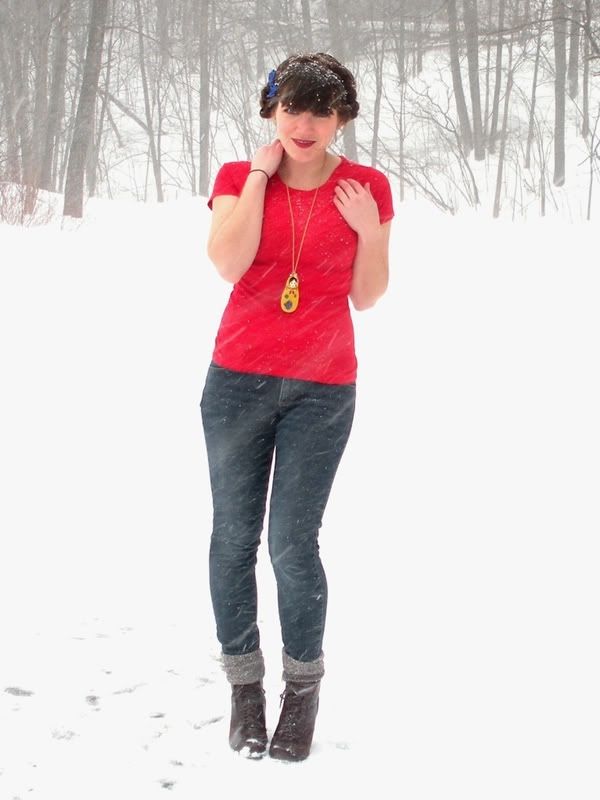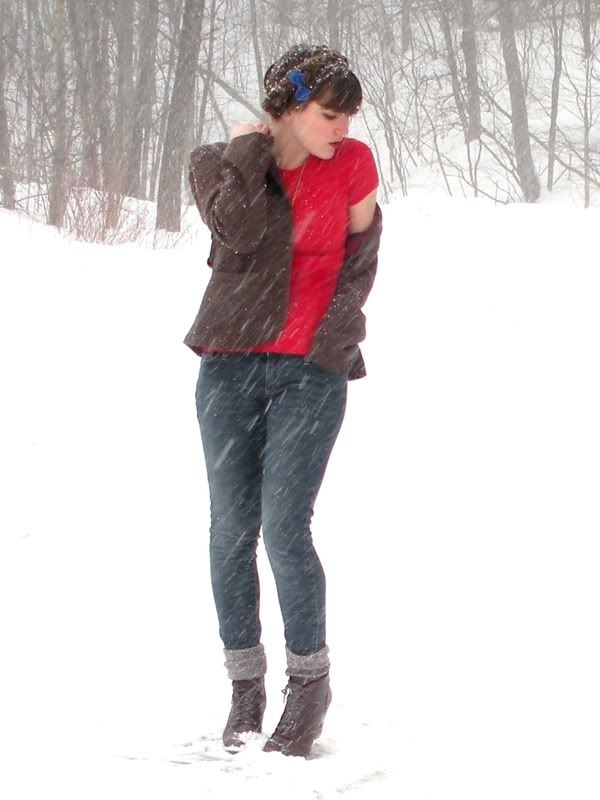 (tshirt: old navy; blazer: vintage; jeans: pacsun; boots: seychelles; bow/necklace: forever 21)
This is the sort of outfit that comes together when I am very lazy indeed. My motto is, if you're going to wear something utterly snore-worthy, at least make it colorful! This vibrant red tee shirt is my go-to for wow-factor in an otherwise unimpressive outfit (and the primary accents in the accessories add a little bit of fun).
Tonight:
Treadmill
Chili
Zucchini bread baking
Research