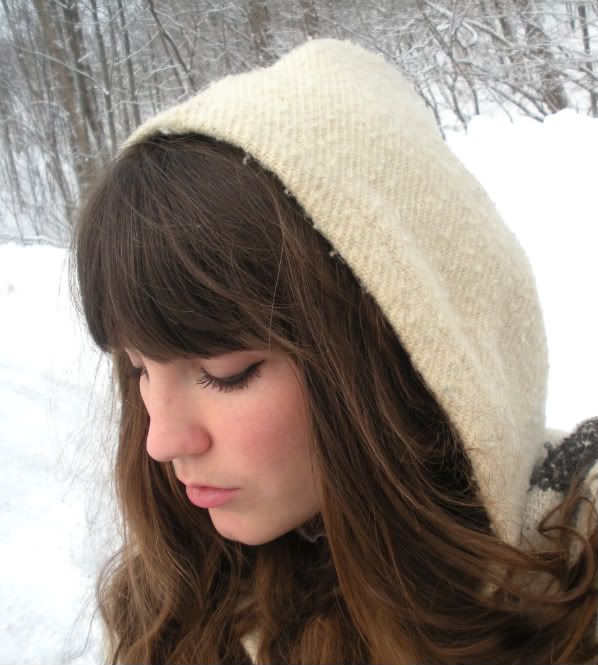 I feel like Nanook today. Except if I were an eskimo I would have crafted this sweater out of llama hide (or, more likely, seal... but no thanks). I know that you've seen this sweater recently, and to you I say: so what? It was braying (do llamas bray? What kind of sound do they make? I guess I always just kind of considered them to be like giraffe-donkeys) for attention in the back of my closet, and it was too snowy outside to wear anything pretty. I was originally going to wear some strappy black heels with this outfit, but luckily I changed my mind around because I had to wade through about a foot of snow while scraping ice off my car windows.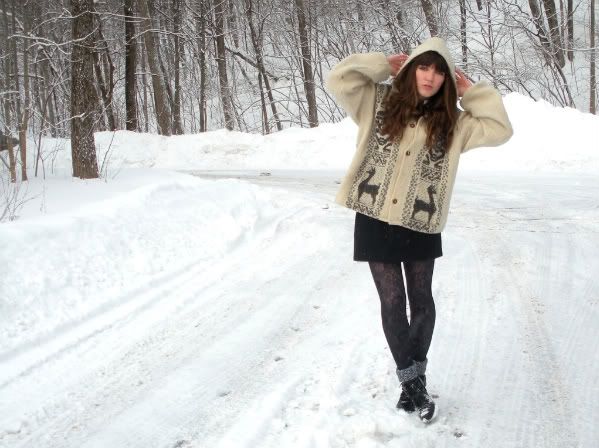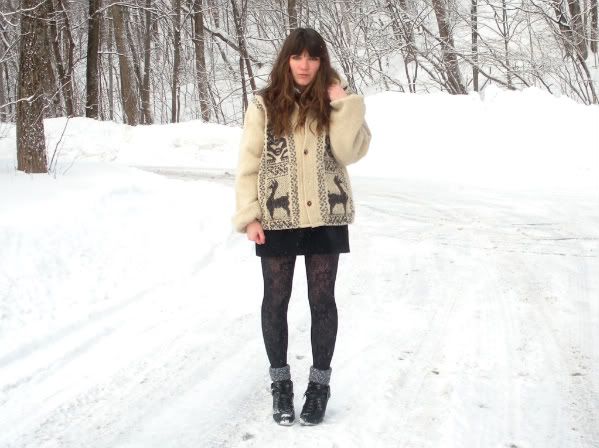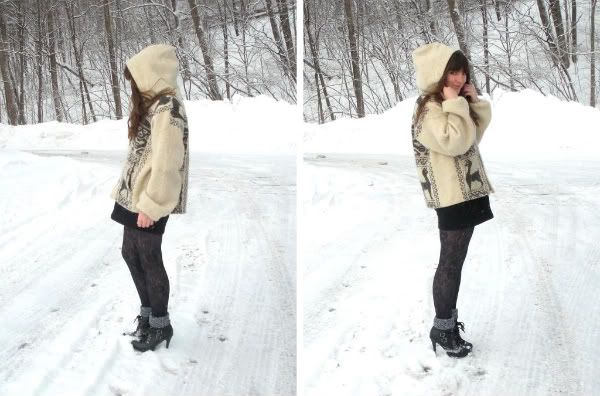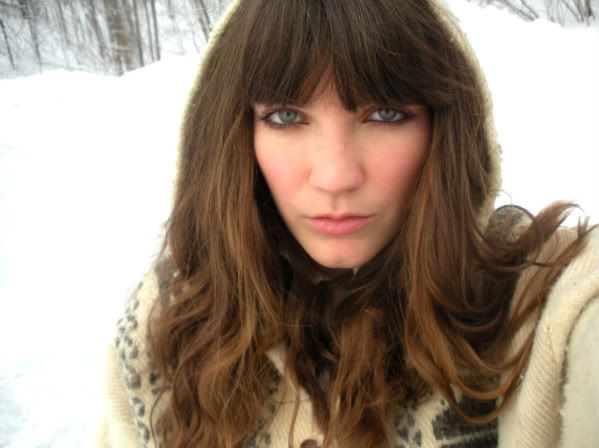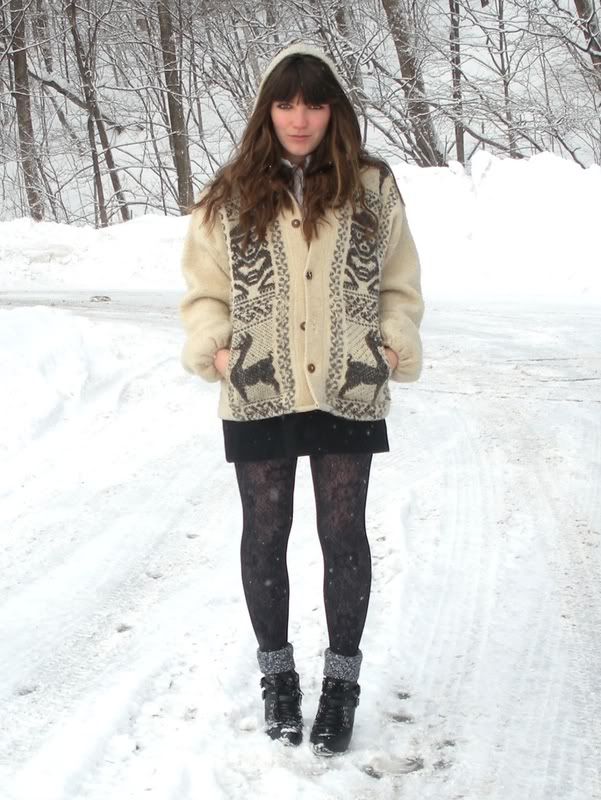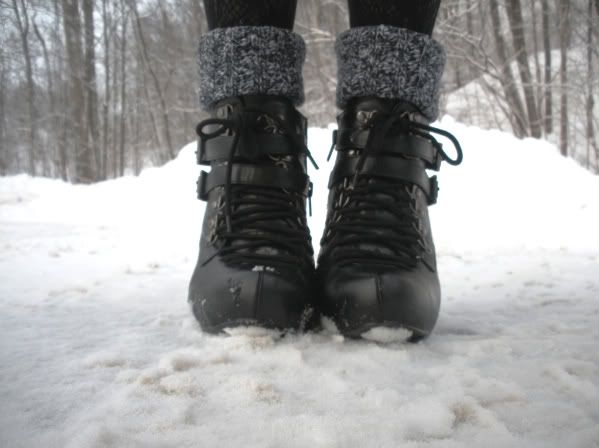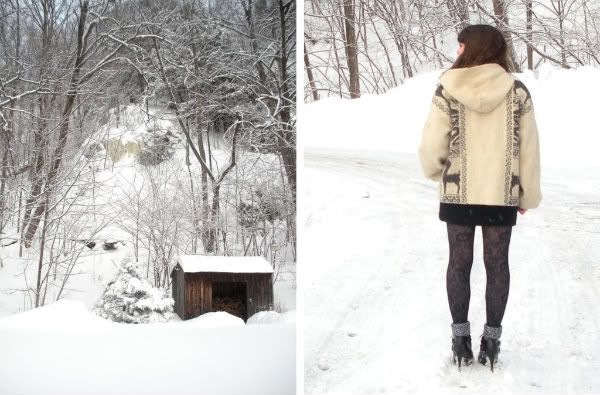 (sweater/blouse: bargain boutique; skirt: vintage; tights: goodwill/tjmaxx; shoes: gojane.com)
So earlier this winter I was lamenting the fact that I didn't own any shearling-lined booties and how they looked so cozy, but I never could justify buying a pair because I already had several booties-sans-shearling that looked almost identical to those I was coveting. Instead, I started wearing oversized wool socks and scrunching or folding them to get the same sort of effect. Maybe I should have gone out and bought a few scraps of shearling from the fabric store and created little "sock" tops for my shoes. No matter :) I am satisfied.
In other news, I am seriously in need of a fringe trim (but I'm sooooo lazy), so I'm going to have to get on that this weekend. My bangs are starting to part like JTT circa 1996.