This is a panini is a classic. If you like caprese salad, you'll love this even more (because it includes bread). I also make a pizza version, which is equally divine (but I feel a little bit more gluttonous when I eat an entire pizza in one sitting...). I'll leave you with visual instructions because it's incredibly uncomplicated and there is no cooking involved.
You'll need:
bread
pesto
raw spinach
tomato
buffalo mozzarella
balsamic vinegar (or vinaigrette)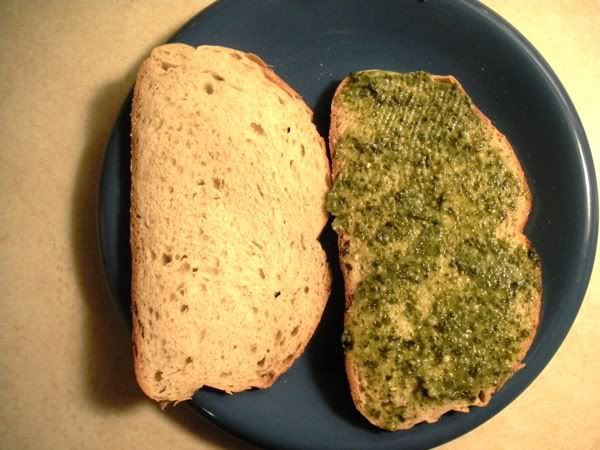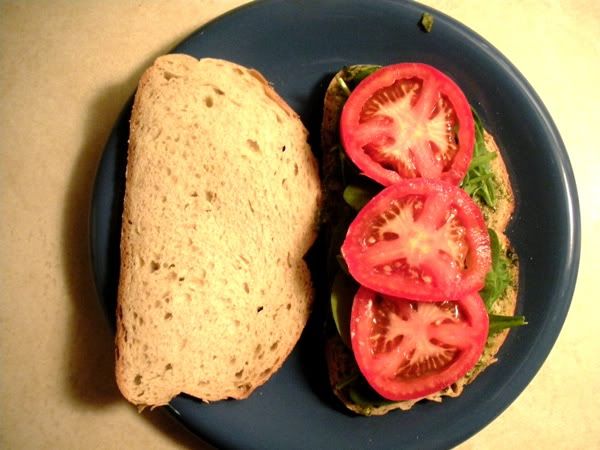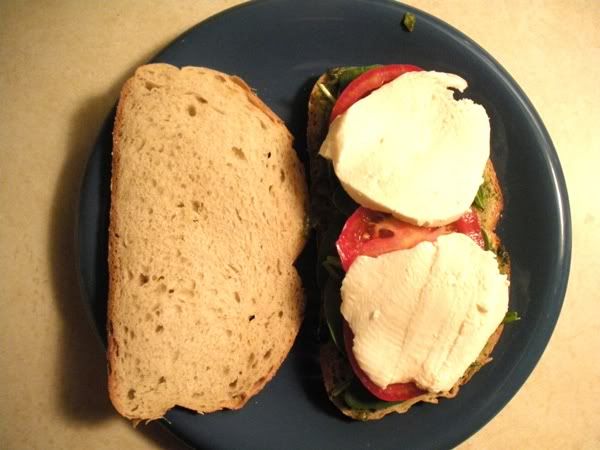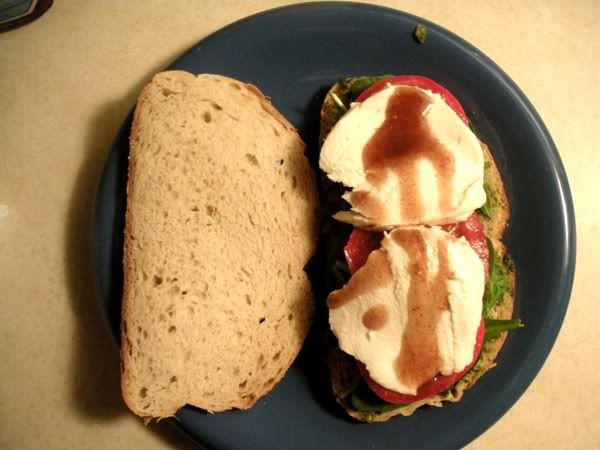 Once your sandwich is assembled, grill on George Foreman until bread begins to brown and cheese is entirely melted. Then, feast!