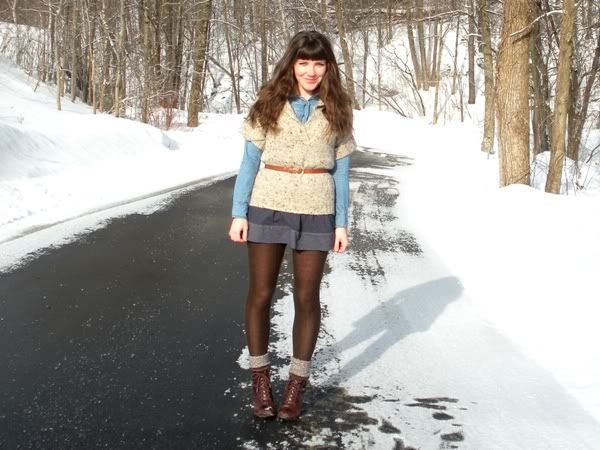 Somebody's got a case of the Mondays, and guess what? It's me. So Sweater Monday is back. I feel like this sweater is so infinitely unflattering on me, and I'm not sure why I insist on allowing it to creep like a sneaking thief into my life and steal my self-esteem. If I've learned anything through my experiences with blogging it is what works with my body type, and sweaters like this are not on the list. Bulky-yet-fitted, resistant to belting... but so cozy and warm like a big bowl of oatmeal! Okay, so that's why. Because wearing it is like floating in a bowl of steaming oatmeal (with brown sugar on top).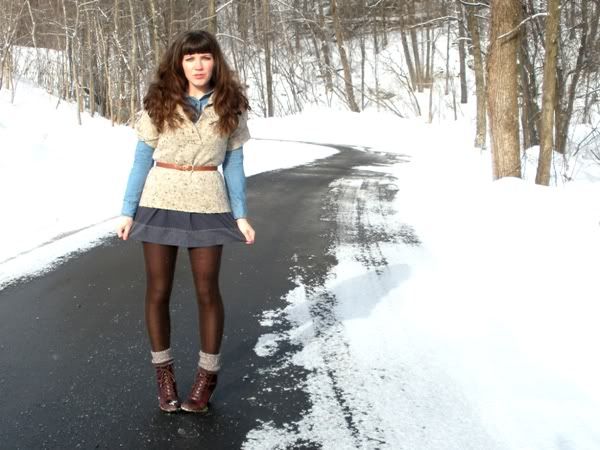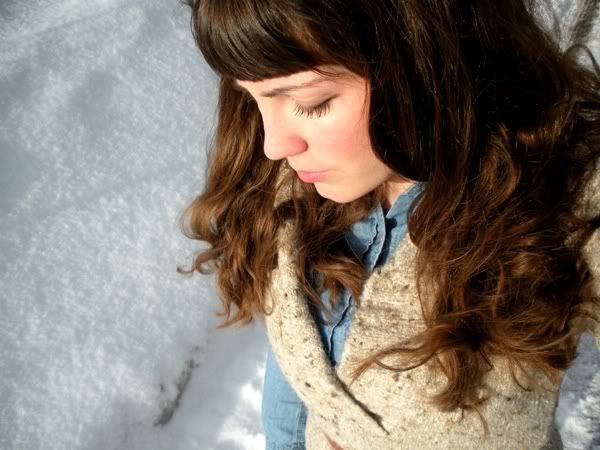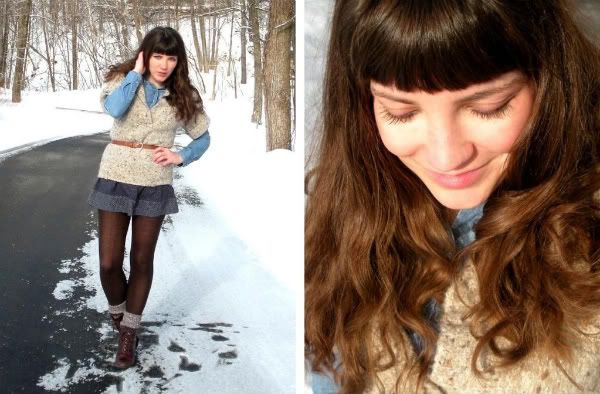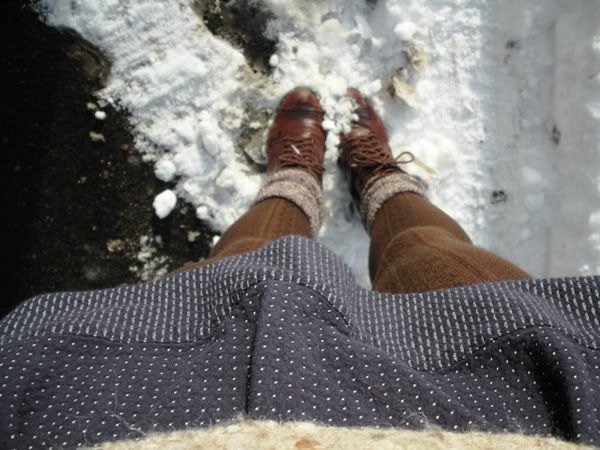 (chambray shirt: walmart; skirt/belt: bargain boutique; sweater/tights: tjmaxx; boots: seychelles)
I'm also rather down because I can't find my skinny dark brown braided belt, and I do have a bit of anxiety over the fact that I am wearing a light brown belt with dark brown boots. This is one of those fashion faux-pas that I can't quite embrace as acceptable.
I had a pretty good weekend, but I can't for the life of me figure out where the hell it went. Friday night I went to the gym and then crashed on the couch in my cozies, Saturday K and I ran a few errands (aka did laundry, my least favorite activity ever) and then my friend S came over for dinner and conversation. She and I moved to Portland (OR) a couple of years ago (where I met K) and I came back east a year later. She stayed a little longer, then traveled around Europe for a bit, moved home for a while, and is moving back to Portland in a couple of weeks. We made an amazing
mushroom and asparagus risotto
(yummmmm), drank some white wine, ate some tasty bread and stayed up late (by my standards) discussing life. I didn't wake up on Sunday until almost noon (!!!), K made cinnamon-and-chocolate-chip pancakes, and I spent the rest of the day watching movies about old Hollywood (or silents) and drinking tea. Sounds unproductive, but I call it research. :) It was too damn cold to do anything else. (Winter, we're not friends anymore. Please leave me alone. Thanks, Caitlin.)