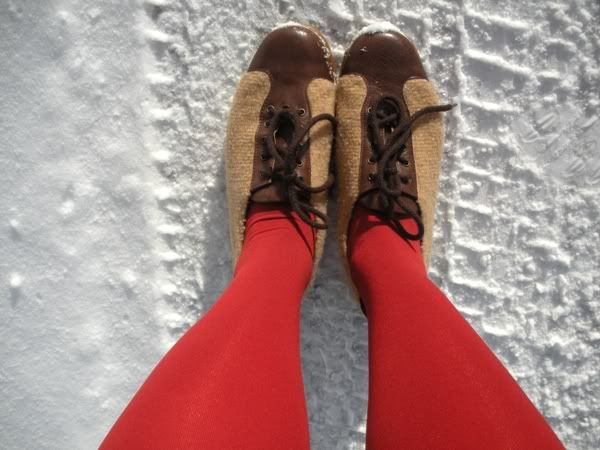 My vintage Italian bowling shoes arrived in the mail yesterday, and I couldn't be more delighted! They are even more gloriously lovely in person than I could have dreamed--I almost didn't even want to wear them outside!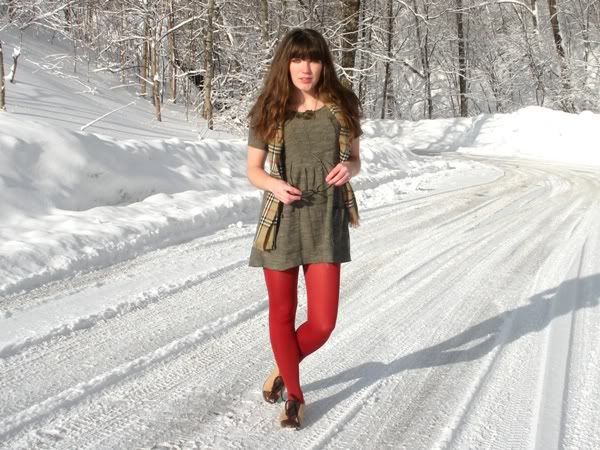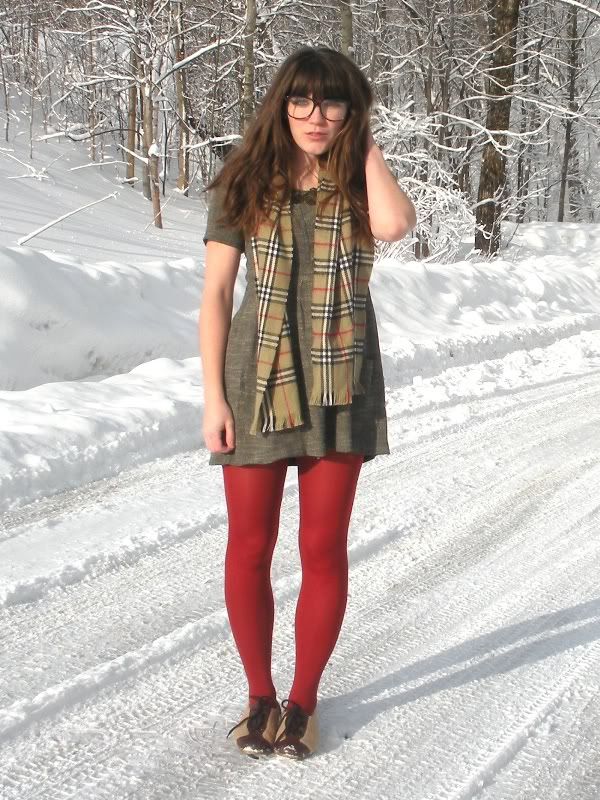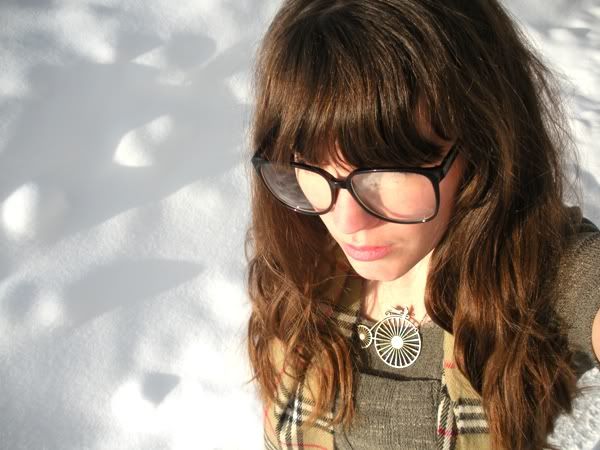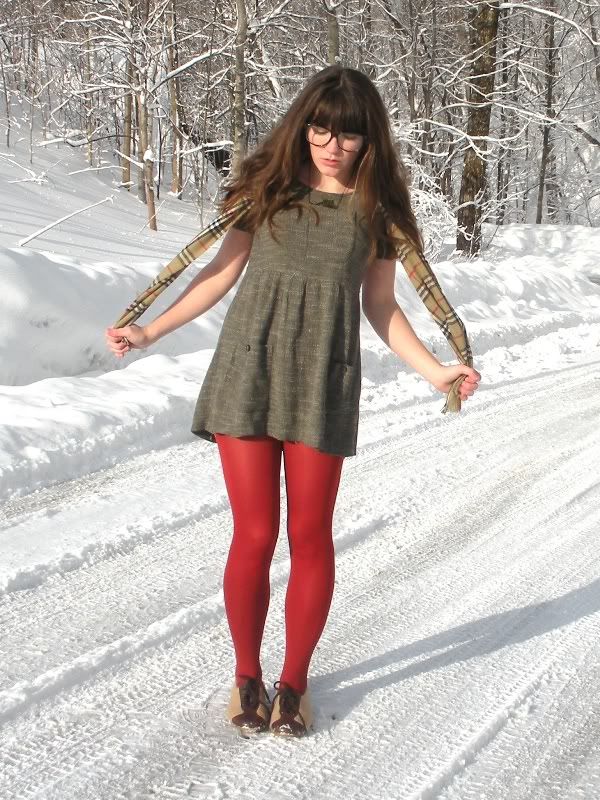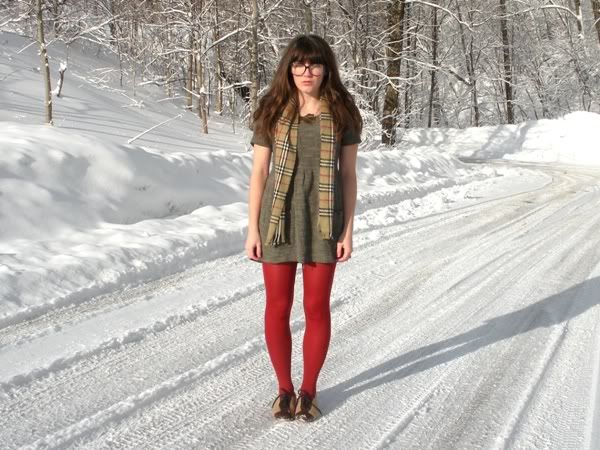 (dress: goodwill; scarf: plato's closet; tights: hue; necklace: diy; glasses: forever21; shoes: lateornever via etsy)
This outfit is definitely more my style. Lately I've been in an incredible funk and I just haven't felt like getting dressed at all, but after scrambling around in an attempt to locate lost items yesterday morning (and facing my overly cluttered closet with a fistful of freshly laundered clothes), I went into an absolute organizational frenzy. Let it be said: I am not an organized person. In fact, K would tell you that I'm downright messy. When I get dressed in the morning, the reject items are tossed onto the bedroom floor. I have a tiny closet that holds all of my shoes (in a giant heap on the floor), all of my skirts and pants (piled on the shelf), all of my dresses and tee shirts and sweaters (on hangers), my scarves and belts (also threaded haphazardly onto hangers), random sewing project materials, all of my unused purses and bags, and all of my hats (piled on top of my pants). Not a pretty sight. However, when I am inspired to organize, I organize. And I have to do it right now (even if it's 11 o'clock at night). I put my dresses, blouses, cardigans and sweaters in order of "type" and color, carefully folded all of my skirts and pants, threw away a few pairs of shoes and boots that were looking worse for wear (I never throw anything away!), carefully sorted my sewing materials and began to hang my hats on the wall. Until K told me to stop hammering in the middle of the night.
And the result? A clean closet, a clear head, an outfit that I actually like, and on top of it all: a beautifully sunny day! Wa-hoo :)