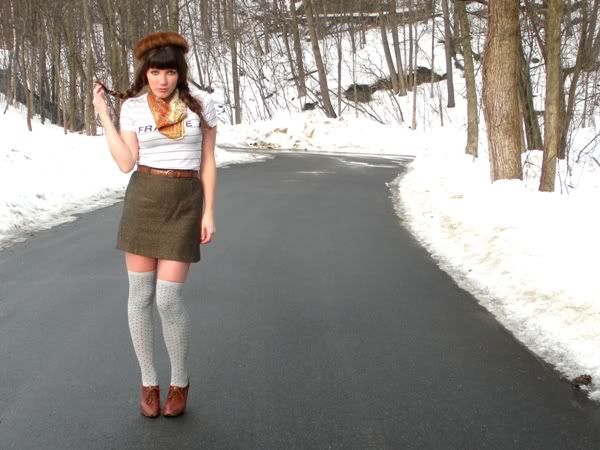 Wow, Friday, where the blazes have you been all my life? I'm so ready for the weekend! Unfortunately I work for a company that gives us six holidays a year (President's Day is not among them), so I will have a regular-sized weekend while many of you will be enjoying the extension. Oh, woe is me.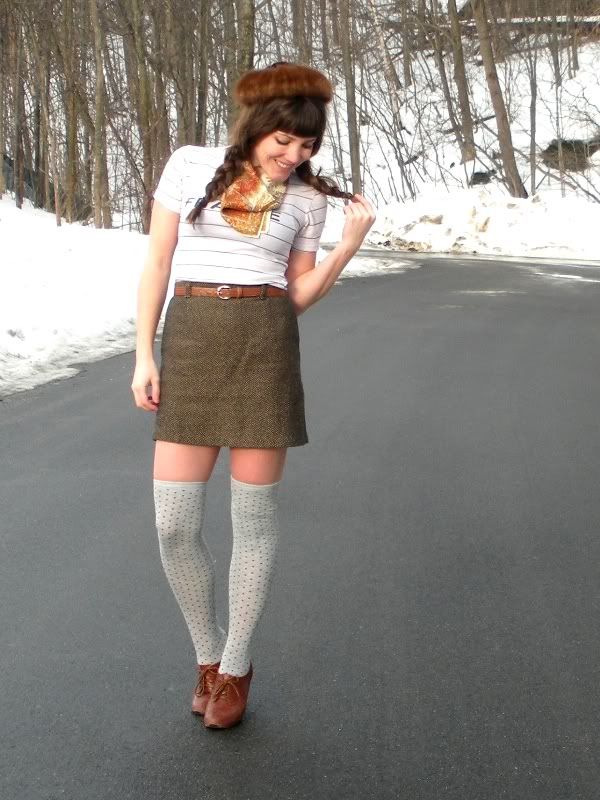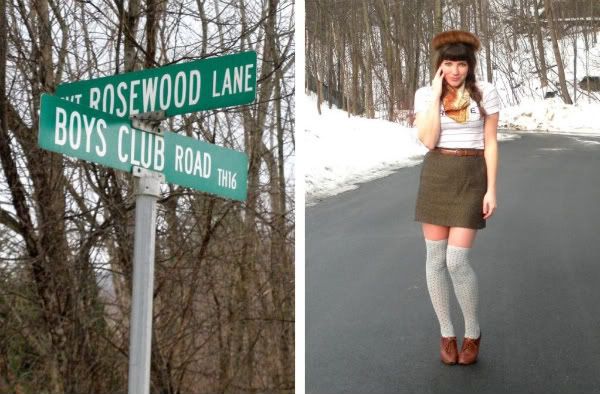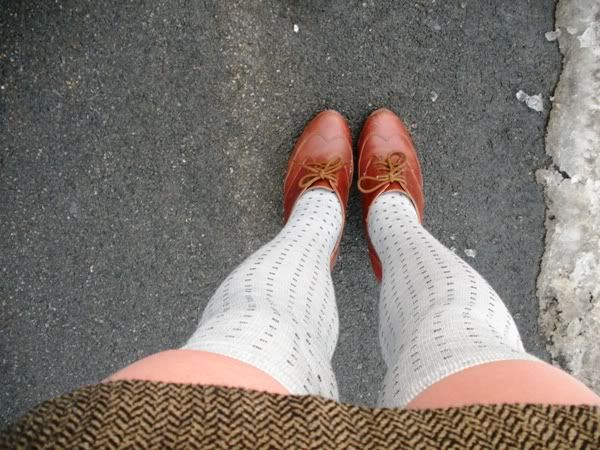 (shirt/socks: uo; skirt: goodwill; scarf/belt: bargain boutique; shoes: seychelles; hat: vintage, gift)
I don't really have any exciting plans for the weekend. I really want to make fondue and play board games (what say you, K?), but I realized yesterday that somehow I spent all of my money and fondue might be an impossibility. We'll see what I can do :) It's incredibly warm today, and I awoke to the sound of dripdripdrops as the snow melts off the roof (our driveway is sheer ice at this point). If we're not too lazy, maybe K and I can go sit in a field somewhere and watch the skies for
aurora borealis
...
Oh, and I adore these socks. I kind of want them in every color (they're sitting in my UO cart online until payday...). Have happy weekends, everyone!