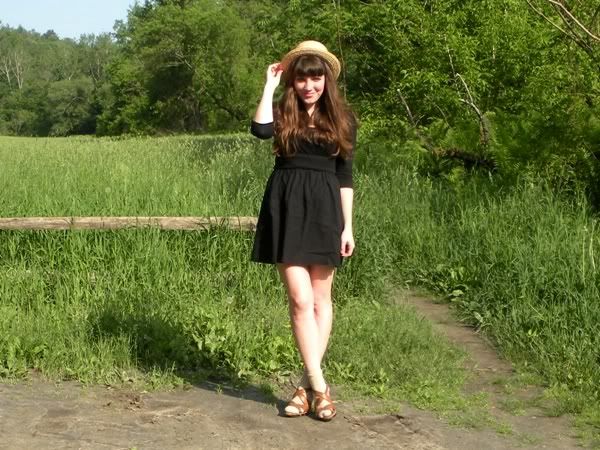 Today is gloriously sunny and warm, which makes up for the fact that Memorial Day Weekend is officially over. I felt like simplicity today, and I actually really like the idea of a LBD on a summer day, even if it does act as an oven (I like warmth). I also like poofy skirts lately, since hot weather tends to send me careening toward creemees and margaritas and neglecting any sort of exercise (although K and I did unwillingly walk 2 miles on the side of the highway after my spare tire popped in a pothole on Saturday afternoon--I am not going to dwell on that).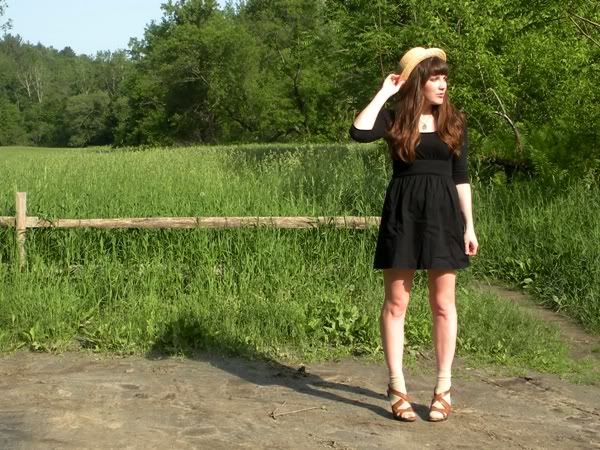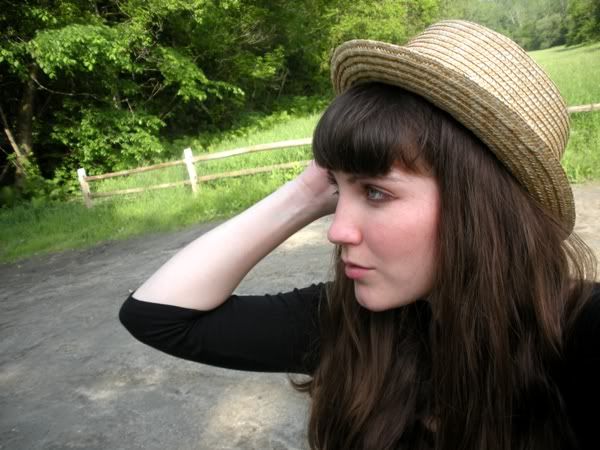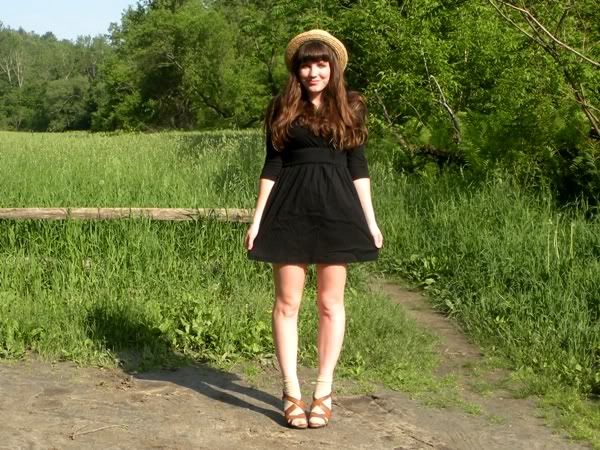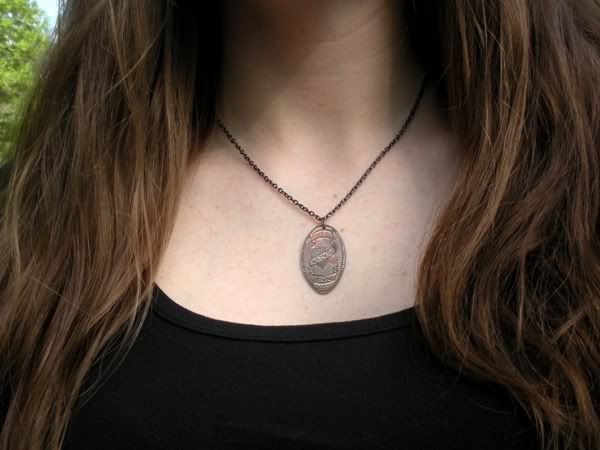 (dress: marshall's; shoes: kohl's; hat: uo; necklace: diy)
I'm excited that you guys are all over the
Shabby Apple giveaway
! Make sure to get your comments in if you haven't already--the contest will turn into a pumpkin at 12 midnight tomorrow!
Can I just say how
happy
I am that summer seems to have finally arrived? K and I visited the Waterbury flea market on Saturday and I picked up an awesome new picnic basket (complete with two plastic wine glasses in cylindrical basket appendages), which I cannot wait to take out in a field somewhere with some champagne and stinky cheese (or, more likely, to a riverbank so K can fish). Either way, champagne + stinky cheese + sunshine + book + badass picnic basket = heaven. Our Memorial Day weekend was a bit of a flop (mostly because of the whole tire debacle), but I fully intend to make up for it over the upcoming weekend (at least Saturday will be nice... hang in there, weather report! I like you just the way you are!). I did, however, get to do some shopping with mom for the Connecticut cottage (cabinets, flooring, appliances, oh my!), and K and I went to see
The Hangover 2
(which was basically the exact same movie as the first but not as good). Next weekend: who knows?? Day trip? Drive-in? Sushi date? Bike ride?