When springtime rolls around, I immediately start craving raw vegetables. All winter I had been feasting on roasted veggie paninis and three-bean veggie chili, but suddenly I was seized by the need to go au naturale (and drink beer. These things obviously go hand-in-hand). I never used to appreciate wraps for some reason, probably because I am a major bread fiend and anything less than a thick slice of sourdough just falls flat. Literally. However, when I was working at the Borders Cafe in Portland, I got rather sick of the cinnamon-raisin bagel and cream cheese combination that went with my daily trashy magazine (one of the perks of working in a box bookstore--plenty of tabloids at my fingertips. And books. But you can't get into a book in a half-hour). So I ventured across the street to Subway (because, did I mention I was working at Borders Cafe, making $8/hr + measly tips and running from collection agencies?) and ordered a Veggie Delite. And, because I wasn't hungry enough for my usual slabs of bread, I got it in a wrap (since discontinued at Subway... whaa?). And it was amazing. So anyway, that story was wayyyyyy too long for what it was. In sum: I love wraps now. Here is my interpretation of the Veggie Delite.
Ingredients:
Nice fresh spinach wrap
Cheddar cheese
Spinach
Cucumber
Avocado
Tomato
Red peppers
Red Onion
Sweet Vidalia Onion dressing
Directions: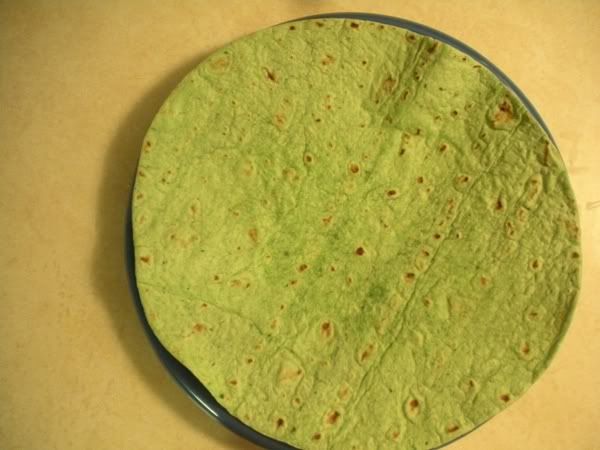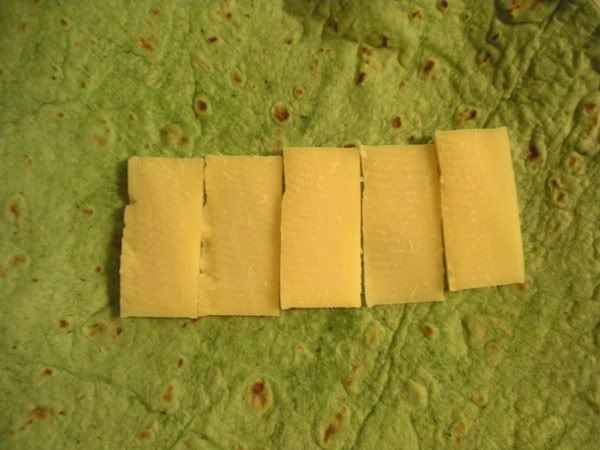 (NOTE: DO NOT EVER buy 75% reduced fat cheddar cheese. Flavorless and Pointless)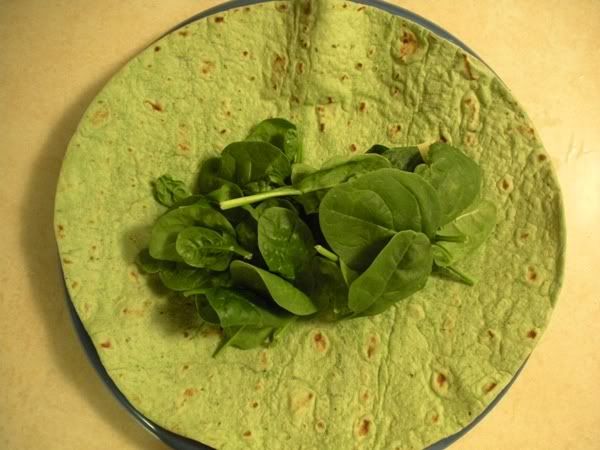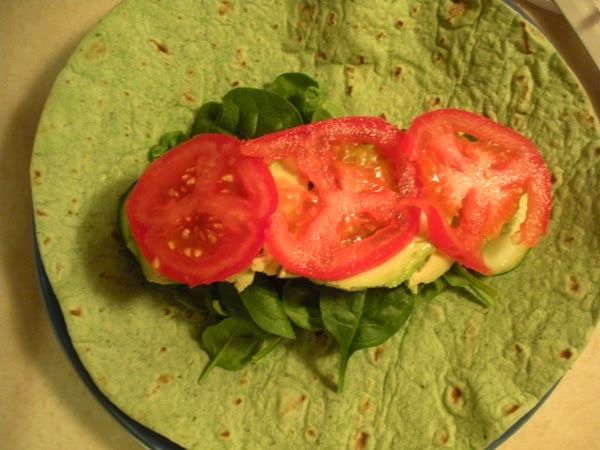 Drizzle with dressing, somehow find a way to contain all those veggies by tucking and stretching the wrap in a way that somewhat resembles "wrapping," and take a big bite!