Hooray for navy blue and polka dots, one of my all-time favorite combinations! This outfit feels a little too close to Monday's get-up for comfort, but whatever. It's different. Best of all, I have a whole lot of polka going on. I've decided my new favorite thing is belting untucked shirts. I was going to tuck this one in, but my skirt is seriously too short when I pull it up to my natural waist and belt it instead of letting it hang on my hips. I like this better anyway.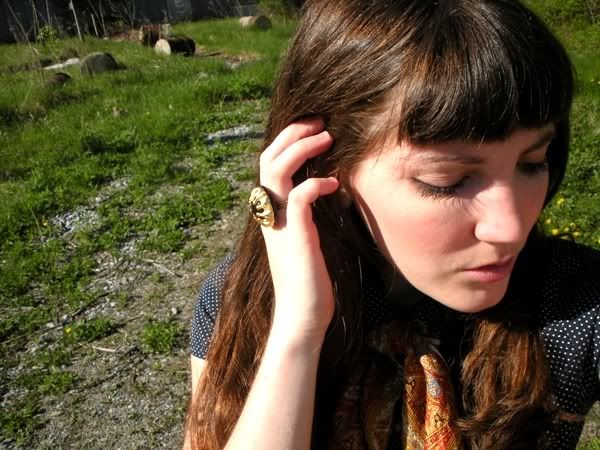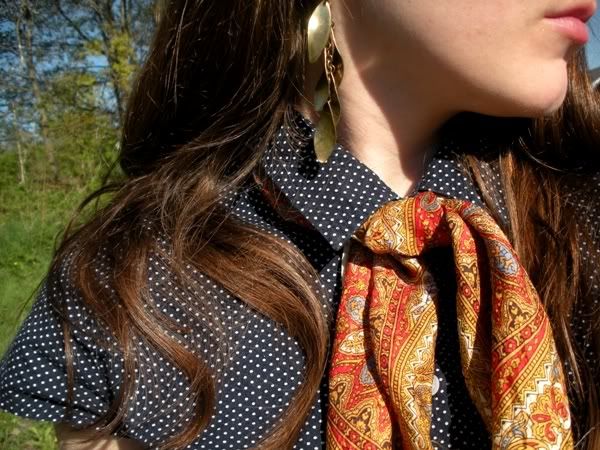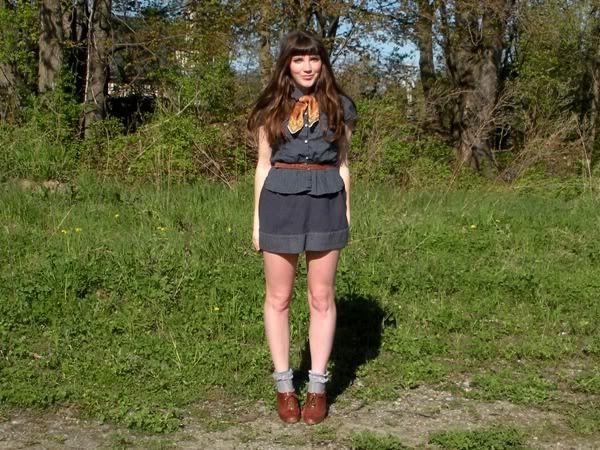 (blouse/skirt/scarf/belt: thrifted; shoes: seychelles; socks: uo; ring: gift; earrings: claire's)
I feel like I should officially change the name of my blog to "How to Wear the Same Shoes and Belt Every Single Day," because that's basically what I do. This is an unbeatable combination, which I will never tire of. I hope you guys won't tire of it, either. For someone with such a serious affection for footwear, it's kind of funny that I go back to Old Blimey day after day.
It has been absolutely beautiful here this week, and while the stunning sunshine does render about half of my outfit photos useless due to silly squinting faces (I am a MAJOR squinter--I squint even on overcast winter days), I must admit that the blue skies and lush greenery can't be beat :) Happy Hump Day, everyone! We're halfway there :)