It would seem that lately I am quite enamored of monochromatic print-mixing. And hats.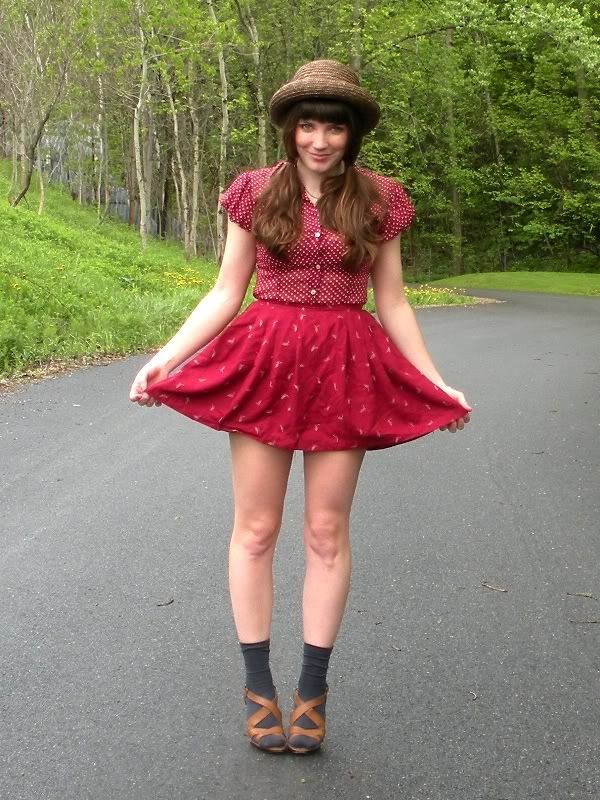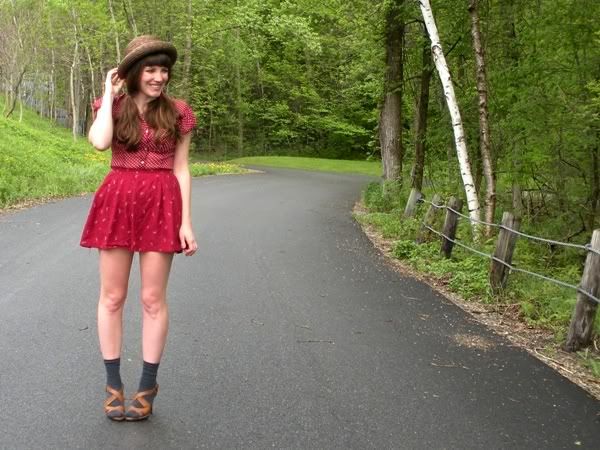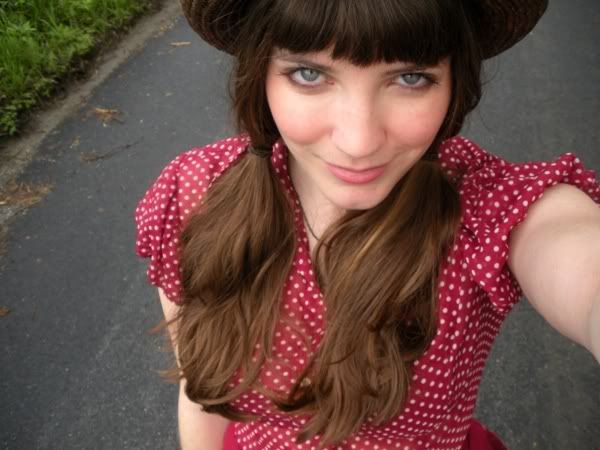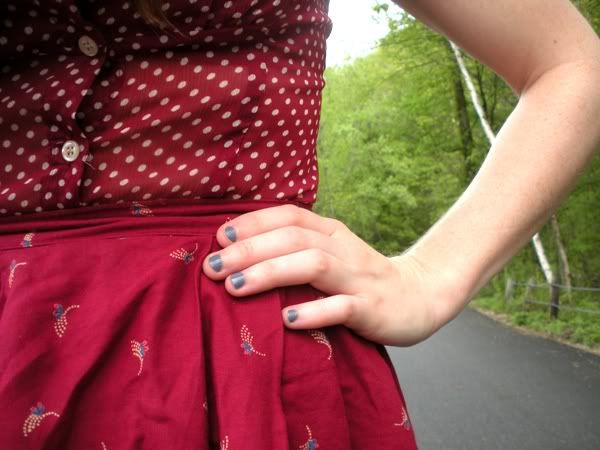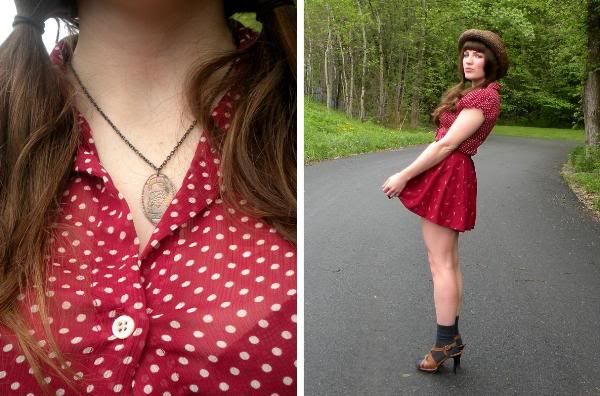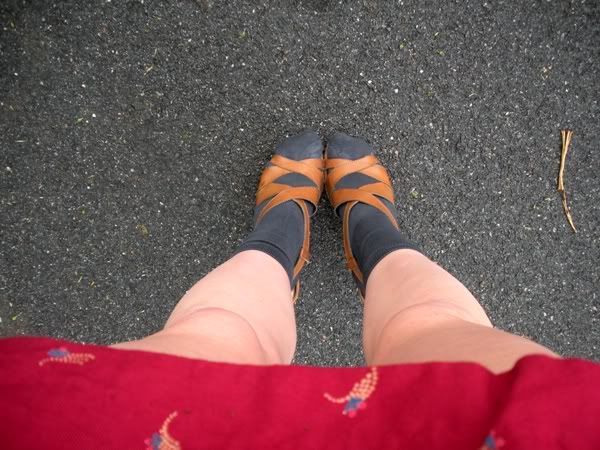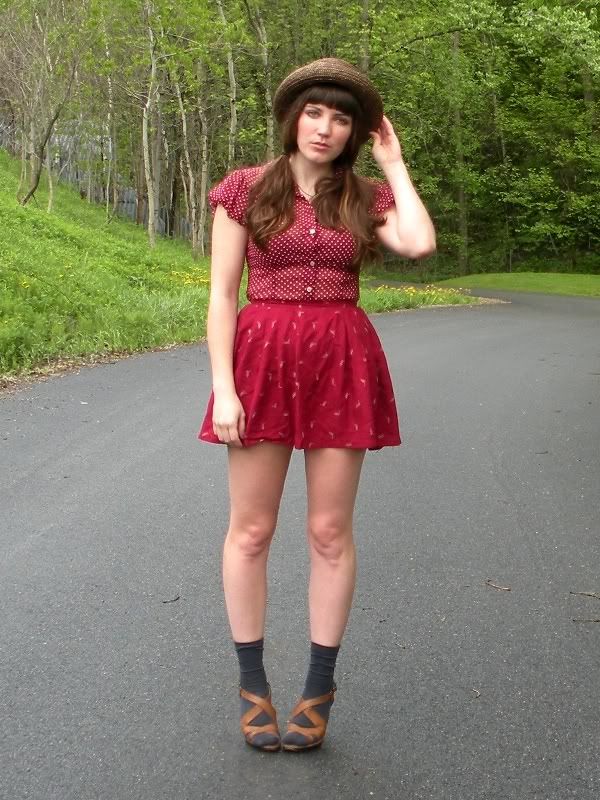 (blouse/skirt/hat: thrifted; shoes: kohl's; necklace: diy)
It was actually really nice yesterday evening, so I got some takeout from China Star on my way home (fried bean curd and veggies in spicy garlic sauce!) and read my book by the riverside in our local park: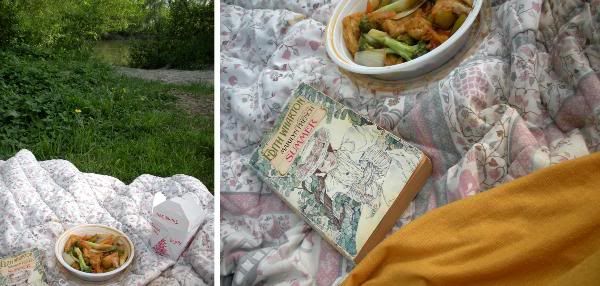 It was quite lovely until little league practice started nearby and scores of screaming children were hitting balls dangerously close to my head. I like to live on the edge, but in this case I just wanted to read my book (Edith Wharton's "
Summer
") in peace. Still, I stuck around until the sun started to set. I go back and forth between wanting to live in a more urban area and daydreaming about the countryside, and this did make me wish I had a field of my very own to lay in.
In other news, my fortune read: "You will have a pleasant trip." I sure hope so, because last night I booked a flight out west to meet up with one of my dear friends as she takes an extended roadtrip along the other coast before buckling down and going to law school in Austin (where I also can't wait to visit her!). I'll be flying into Albuquerque, and we'll drive through New Mexico, Utah, and down to Las Vegas for our last hurrah before I jet back in time for the July 4th festivities in my little town with my loverman. Pretty effing excited. It's a little bittersweet though, because I have a bit of a guilt complex about leaving K at home while I go gallivanting around the country, which is why I've tended to avoid such trips with my girlfriends in the past few years (long ladies' weekends excepted). I've just always felt that I should have those sorts of adventures with him now, especially since he hasn't traveled nearly as much as I have and it's not like I have a whole lot of money to throw around on multiple long vacations (besides, I had plenty of exciting travels with my gal pals before I met him--it's his turn!). I don't know, I'm weird like that. How about you guys? Do you avoid making extensive travel plans without your significant others? Or are you one of those footloose and fancyfree gals who goes whichever way the wind blows?