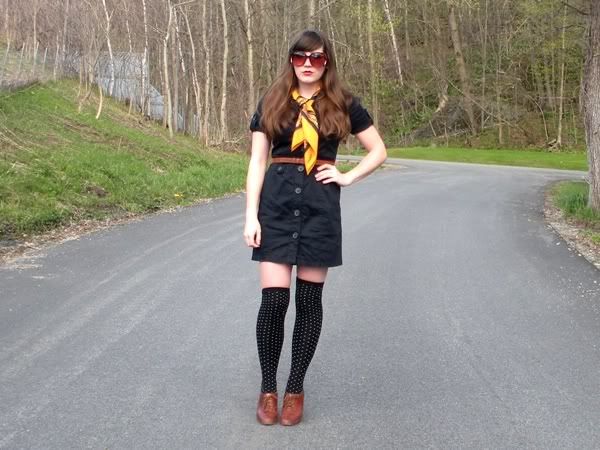 This has been a terrible, horrible, no-good, very bad day. Don't you love when Monday is everything you hoped it wouldn't be?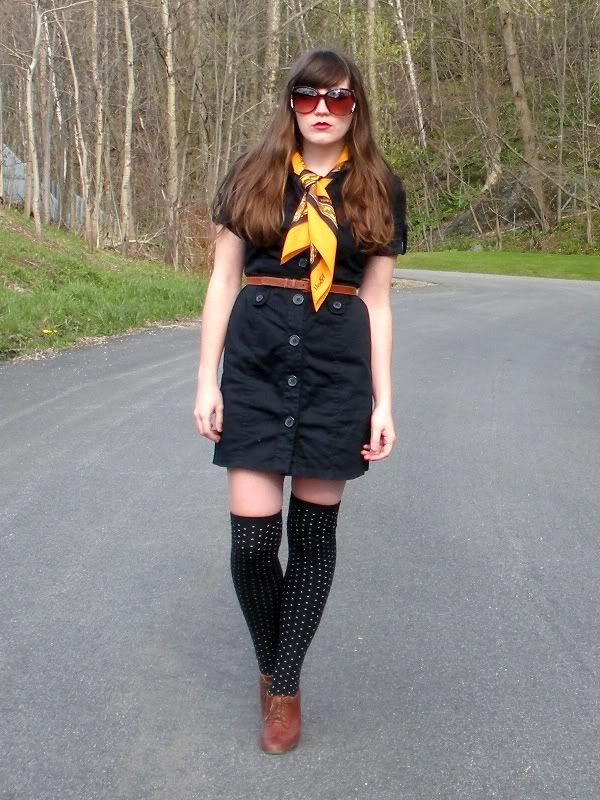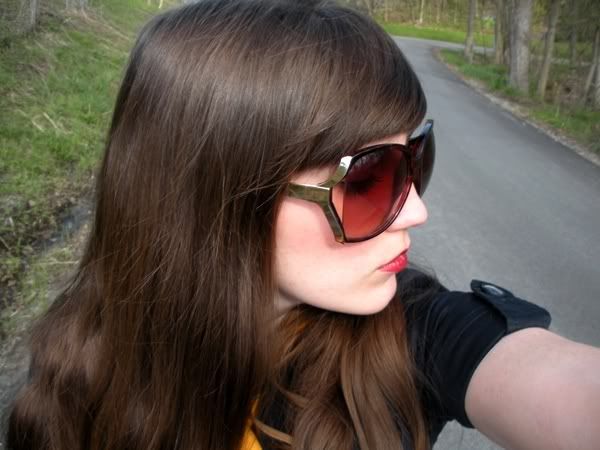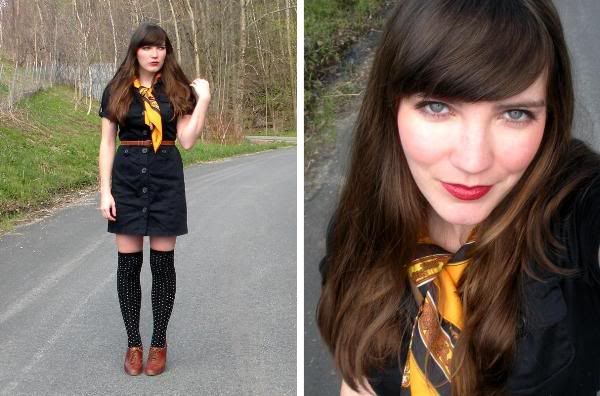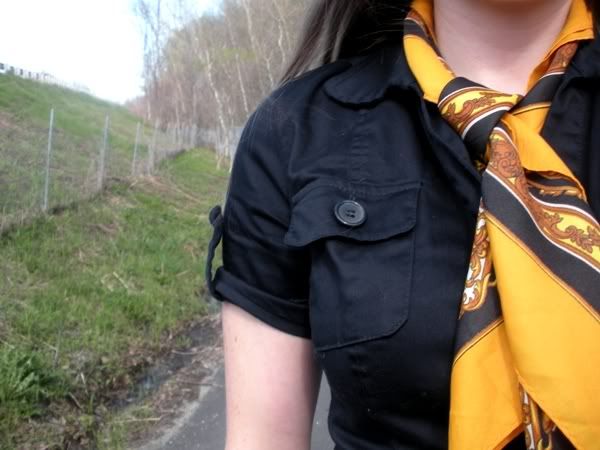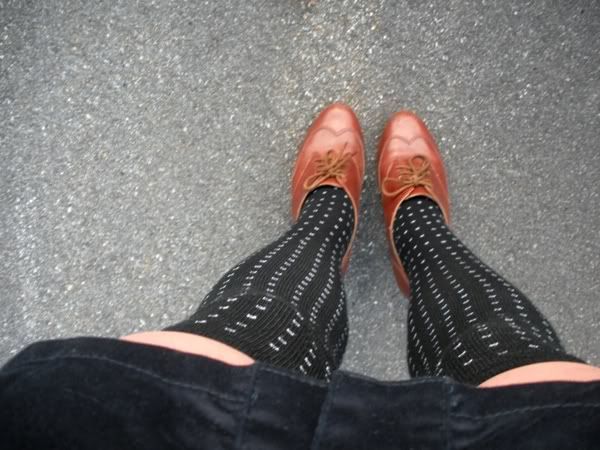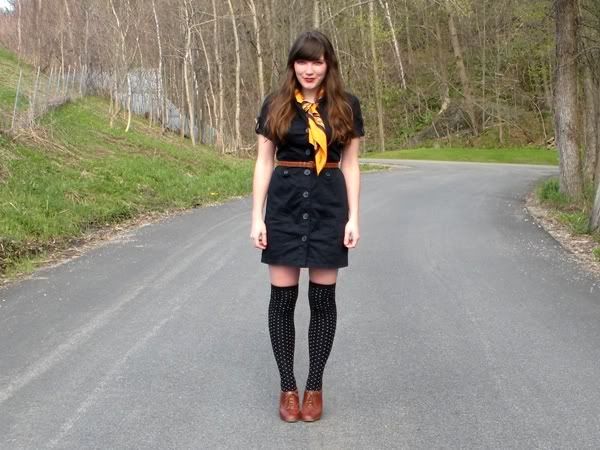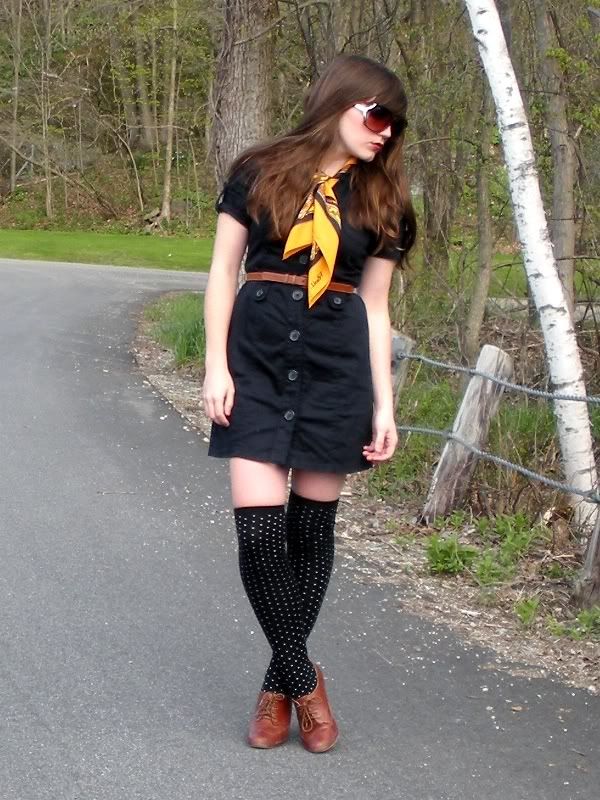 (dress/scarf/belt: goodwill; socks: uo; shoes: seychelles)
Luckily I had a pretty good weekend. Friday night K and I went to see
Something Borrowed
and got burritos at Moe's (yum!), which we took home to eat while we played Scrabble. It was K's best game yet, but I still beat him by 100 points. What can I say? I'm the Scrabble Queen. The movie was pretty sub-par, but I do have a surprisingly high tolerance for crappy chick flicks. K, on the other hand, does not. I think I caught him trying to sleep a couple of times. I was pretty disappointed that I didn't love the movie (because Kate Hudson and John Krasinski and Ginnifer Goodwin are all awesome, in my book), but it was nice and fluffy for a Friday night. And I liked that things didn't really "work out" as neatly as they usually do in rom-coms. If you've seen it, you know what I mean, but no spoilers here!
Saturday was spent lounging around watching Harry Potter, hitting Goodwill and Gardener's Supply, getting my summer tires switched over, drinking iced coffee, cleaning the apartment, and grocery shopping. K and I were both totally exhausted by the end of the day. The next morning we made brunch for my mom (and dad, and brother) on Sunday. We cooked up some french toast and hash browns with peppers, onions and veggie sausage, served with fruit salad, and drank mimosas all morning. It was lovely.
And today I look like a Bond girl or something. I found this dress at Goodwill, and although it's really not "my style," it fit too perfectly to pass up. I decided to make it a little more mod than utilitarian with a bright scarf and oversized sunnies. Also, I really need to cut my bangs tonight. I know I keep saying that, but they're getting a little out of hand :)