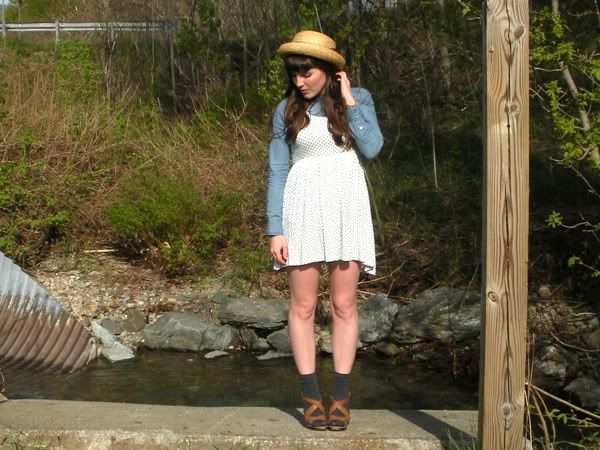 This was a very blue week. It would seem that I wore blue hues every day (not that you know that about yesterday because BLOGGER ATE MY POST instead of "temporarily" removing it). I'm becoming increasingly unimpressed with these free online sites (first photobucket, which I actually DO pay for, which made it more annoying, now blogger...). Oh well, I guess you get what you pay for. I just think that poor people deserve an equal opportunity for an internet presence :) There was also a plethora of polka dots on this here blog, and today is no exception.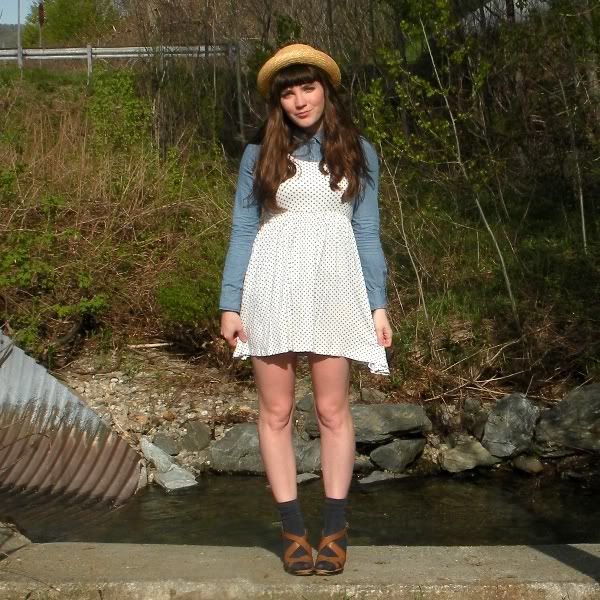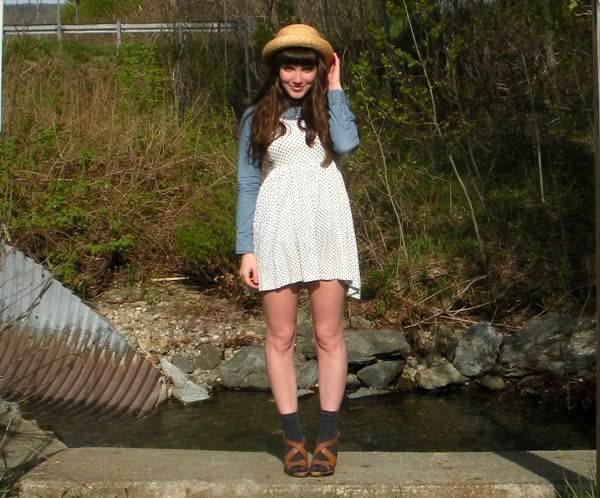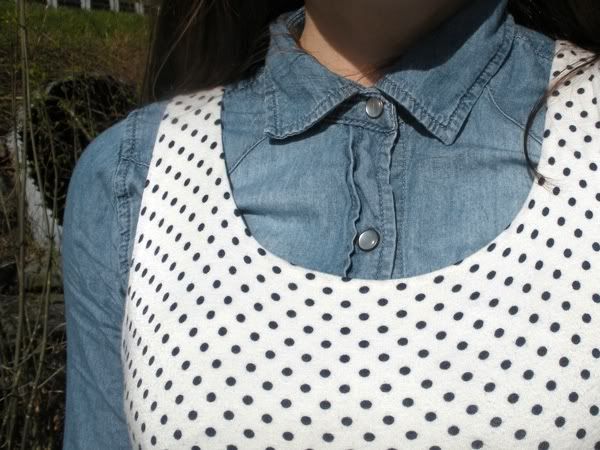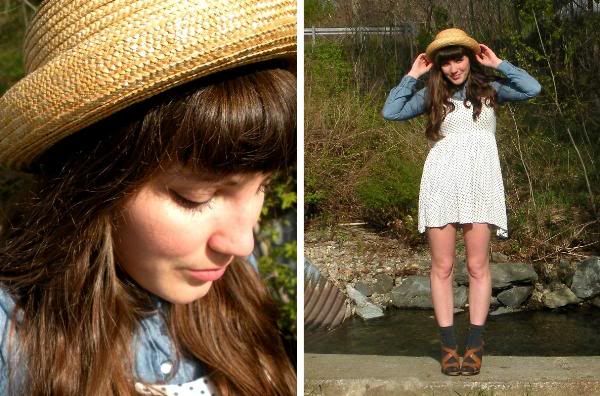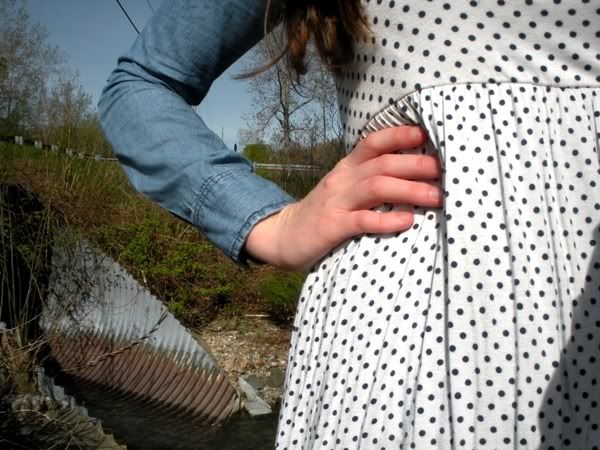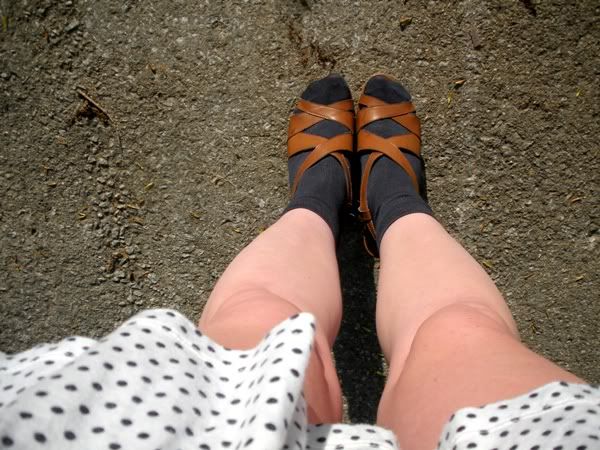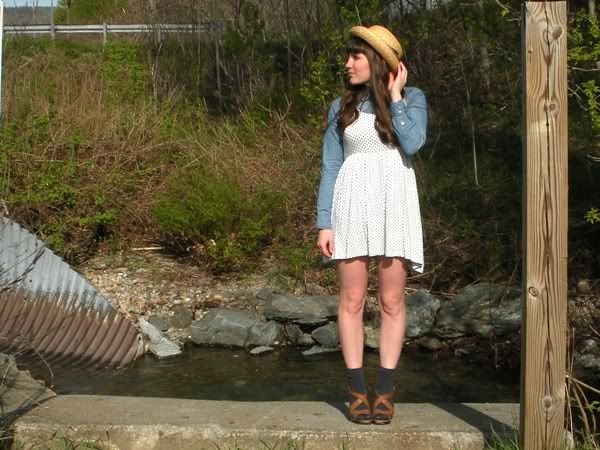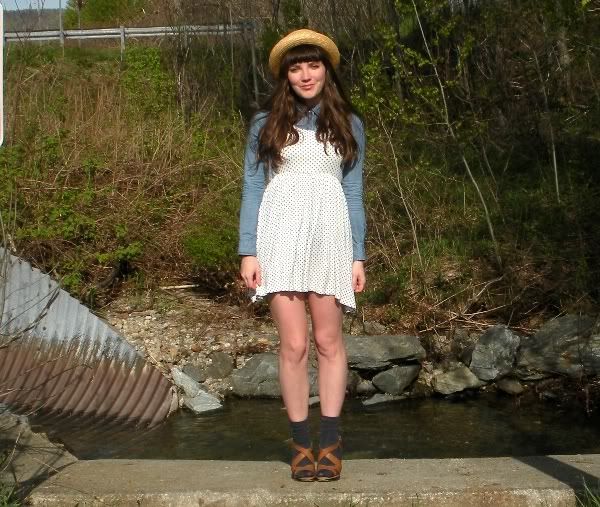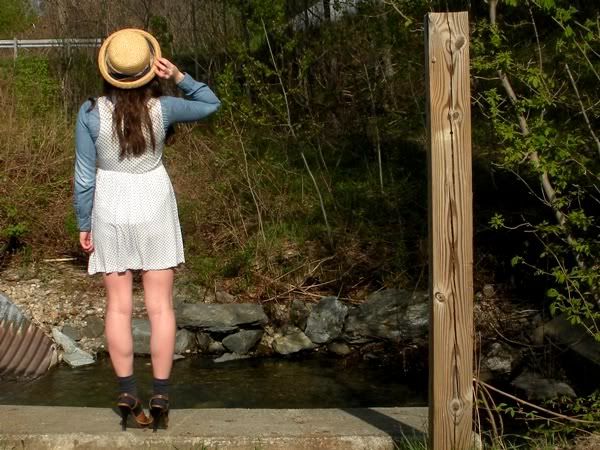 (dress: forever 21; hat/scarf: thrifted; chambray: walmart; shoes: kohl's)
I do love this little jumper dress, but it isn't very photogenic. The material is that weird so-stretchy-it's-shiny variety (jersey-ish?) and the polka dots have a tendency to get lost in sunlight. Still, it's awesome. I can't wait to wear it in the summertime with a straw hat and bare shoulders :) It's another beautiful day here in VT and I probably could have worn this dress sans chambray and socks even now except that the AC in my office has a tendency to plunge my area into arctic temperatures on and off throughout the day.
One thing is for sure: I'm delighted that it is the weekend! I'm going to spend tonight getting caught up on Harry Potter with a creature that crawled out of the swamp this morning:
I think I'll keep him.
(Oh dear, he'll be so mad I posted this...)