This outfit feels very 'nineties to me... kind of grungy, I guess.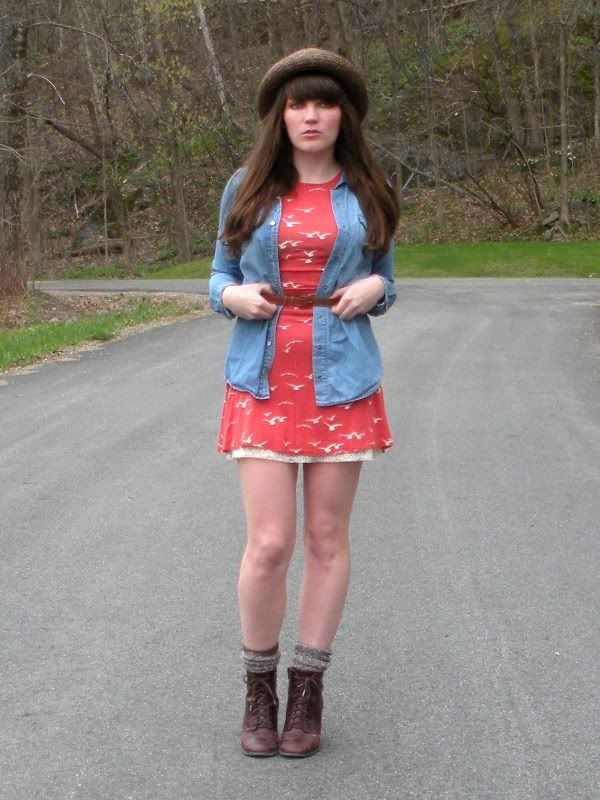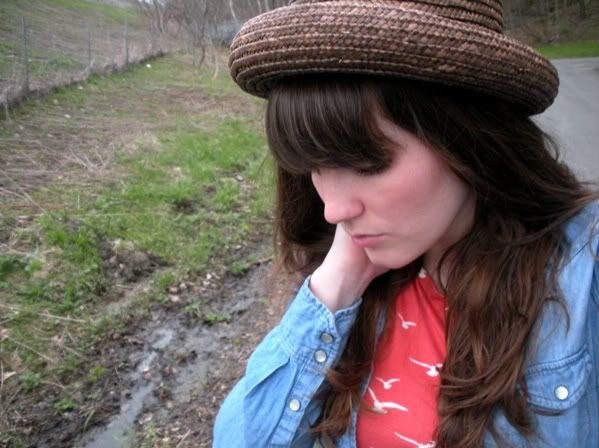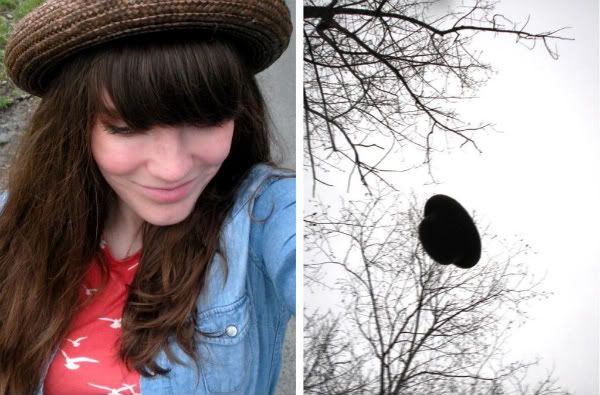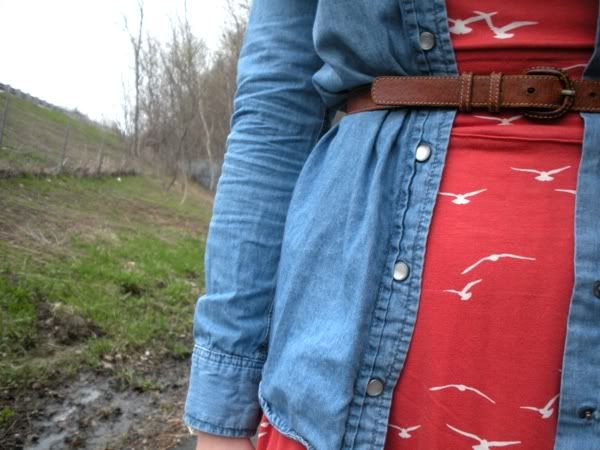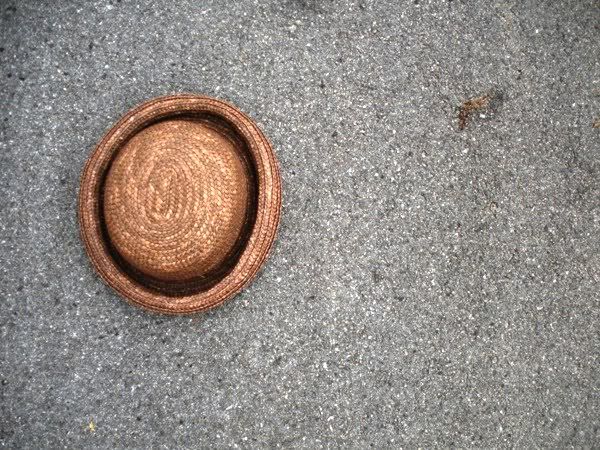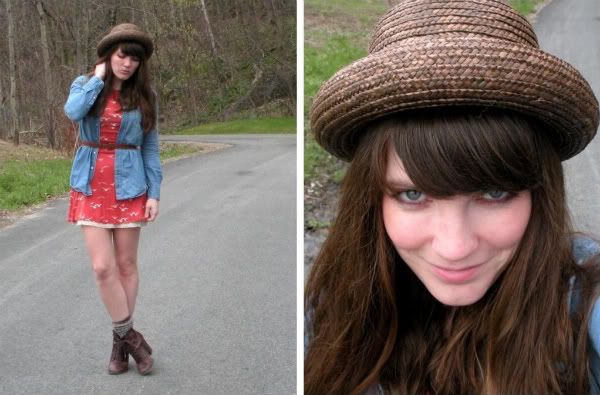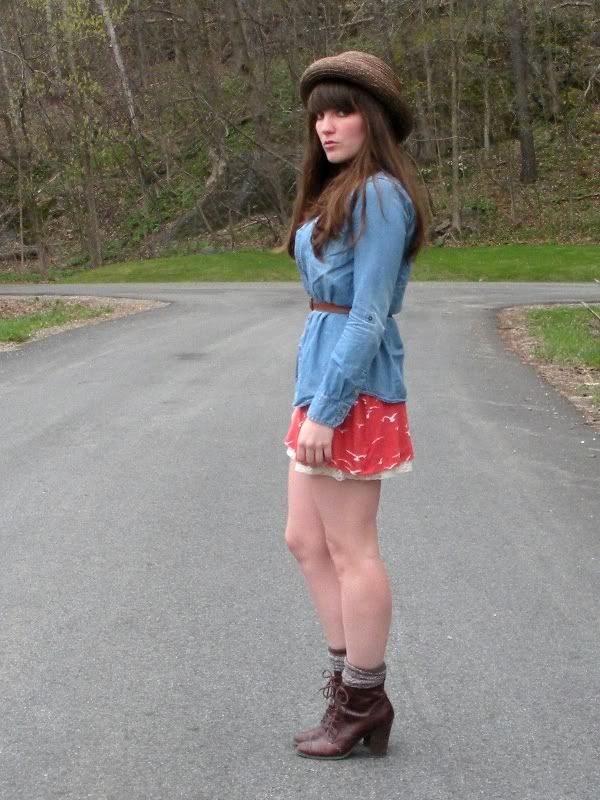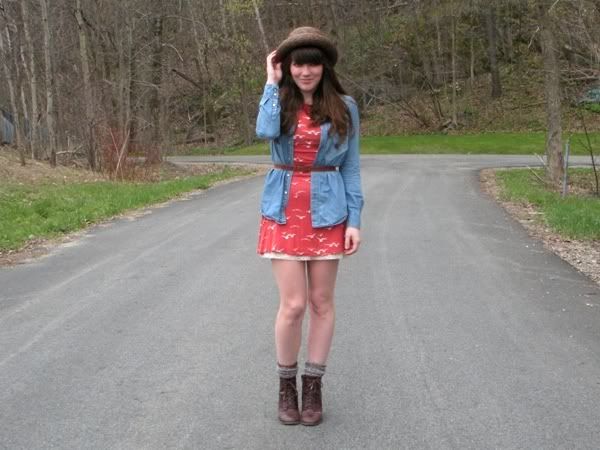 (dress: diy; chambray: walmart; hat/belt: thrifted; boots: seychelles)

I've been feeling really lethargic and uninspired lately. I think I watched too much TV this weekend and it damaged me... but I didn't even watch that much! I don't know, I'm starting to feel guilty again for reading or watching movies, since I feel like there are better ways I could be spending my time (par example, I could be sewing little dresses like this one). I'm also really struggling to drag my bag of bones out of bed in the morning. I think something is really off. Yesterday I kept forgetting to breathe.

Anyway, I hope you like my flock of seagulls dress. Hopefully I'll be able to drag myself out of my doldrums in the next couple of days and return to my usually cheery self. A trip to the gym tonight is definitely in order... my endorphins are getting lazy!