Yep, stilllll raining.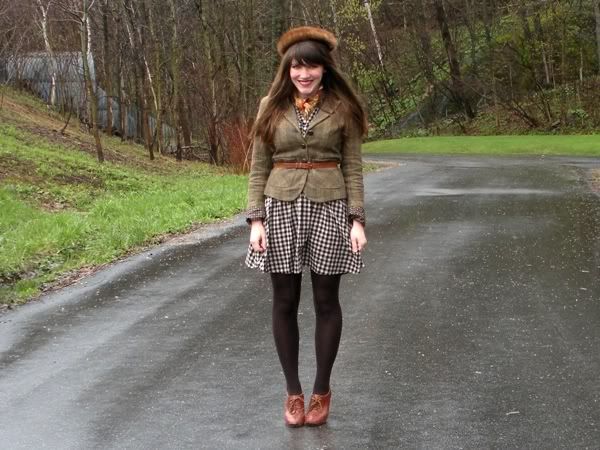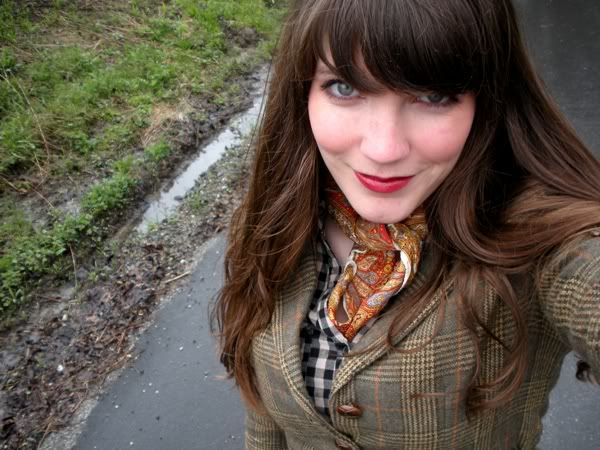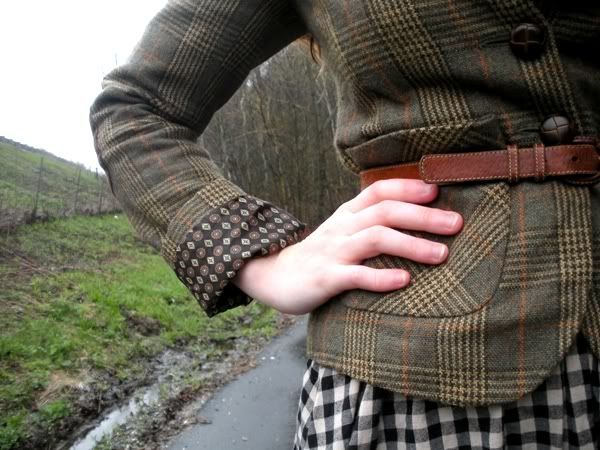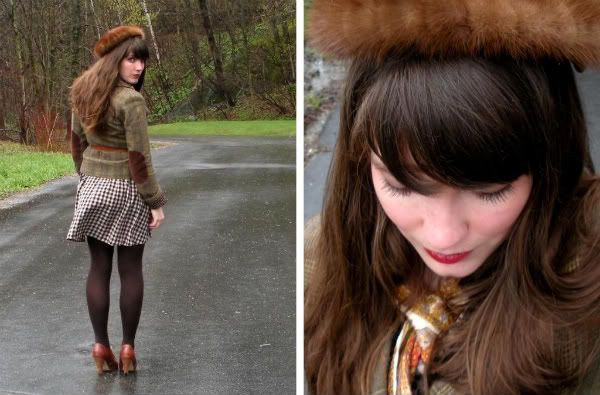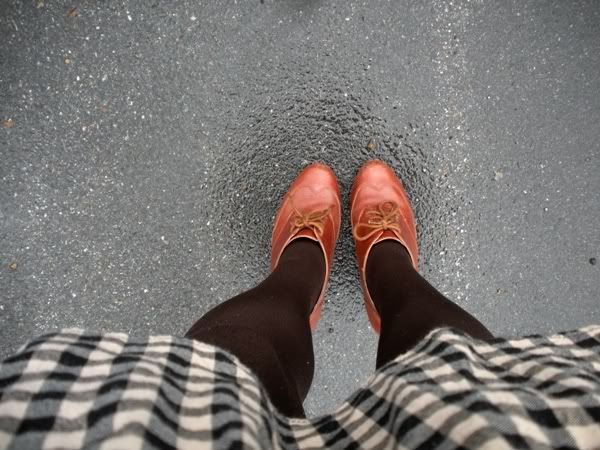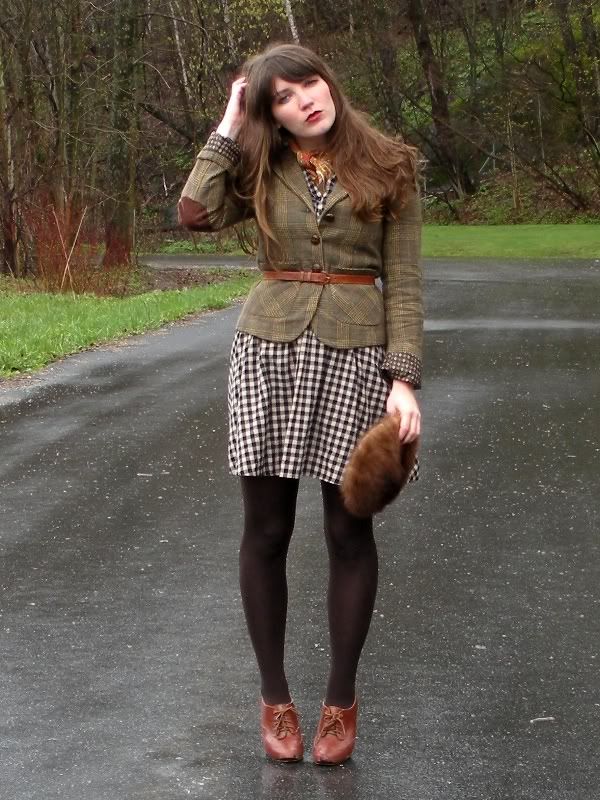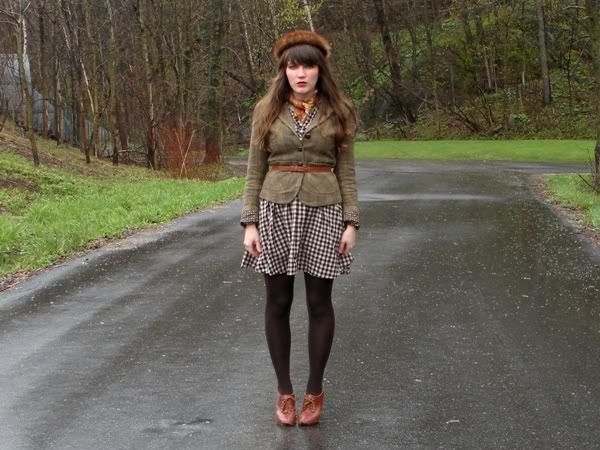 (coat: plato's closet; dress: h&m; hat/scarf: vintage; tights: hue; shoes: seychelles)
In the interest of full disclosure, I thought I should mention that my dress is, in fact, not experiencing closure right now (underneath my coat, of course). I am very upset with it. I bought this dress at H&M on a trip to Montreal last summer and it quickly became my favorite, not least because it fit so snugly, like it was molded to my body. Yes, this did mean that things like sitting became a little bit more difficult, but I didn't let that get me down. And then, this morning, my zipper just... split. Whoops. So I tried to fix it (and sustained a zipping-related injury on my thumb), succeeded, and continued on my way. And then I realized that it felt a little breezy underneath my blazer, and sure enough, the zipper had split again. At least I've been more comfortable all morning than I would have been otherwise, but I absolutely MUST find a way to get my zipper to stay zipped in the future. I am still in love with this dress and short of replacing the zipper (which is far beyond my skill level), I'm not sure how to salvage it, despite my fond feelings.
I decided to wear tights today because I knew I would look really top-heavy without them. Do you guys ever feel that way? Like you can be disproportionately covered-up? I feel the same way about wearing tights with bare shoulders--can't do it, won't do it. As for the hat, I thought "why not?" It's another favorite that will most likely be banished to the back of my closet as warmer weather rolls in (whenever that may be...).
Last night K and I watched Harry Potter and the Sorceror's Stone (he has never read the books or seen the movies before) and we have the next six all lined up in our Netflix queue. I actually have read all books/seen all movies as they came out, and though I was never a fanatic (the last time I was sort of fanatical about something was when Hanson broke onto the scene just in time for middle school), I did enjoy the story while it lasted and I'm definitely going to enjoy reliving these lovely movies. Also, it's Thursday, which is pay day, and which is also almost-Friday. So that's pretty excellent news.
And, just in case I can't fix this lovely dress, here are a few ways I've worn it:
(checkers, ZIP R.I.P. 5/5/11)
Oh, and OF COURSE: Happy Cinco de Mayo! (I had guac for lunch :)