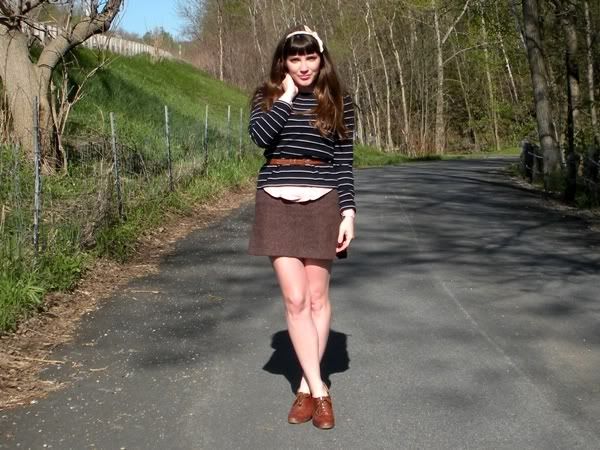 Since I have given up hope that Blogger will ever restore my missing post, I've decided to at least repost the photos. I have no idea what I wrote about, but I'm sure it was the usual drivel: whining about the weather (though maybe not because it's actually sunny in these photos!), whining about how I don't especially like the outfit... I think I also whined about the piglet-tones of my tanless skin.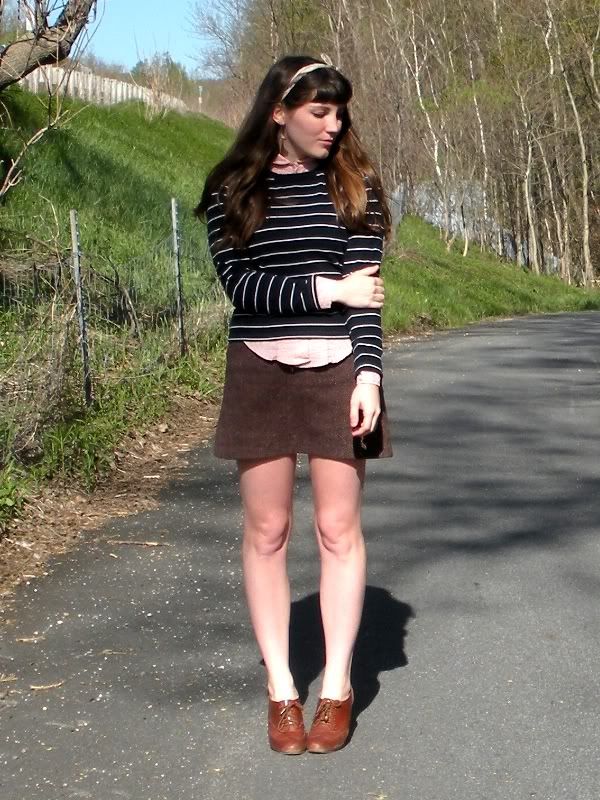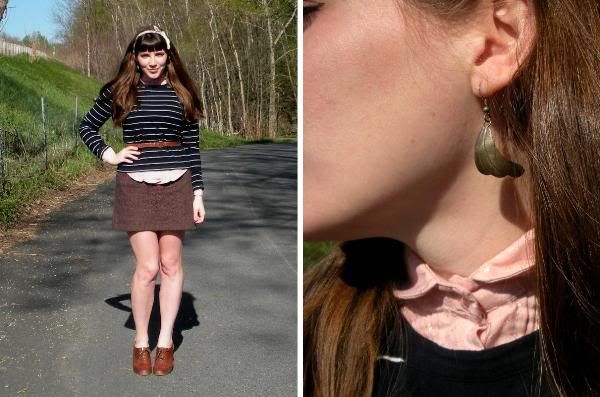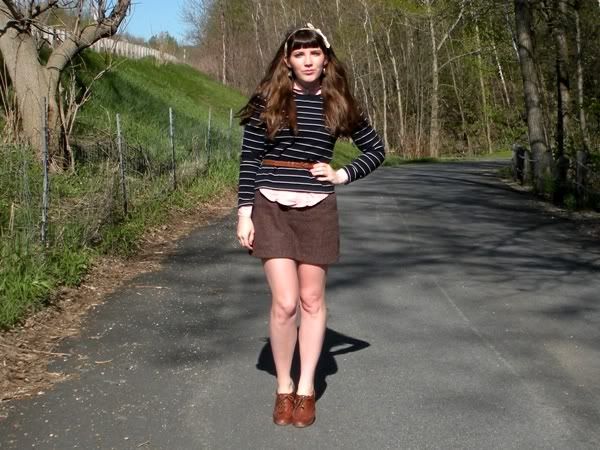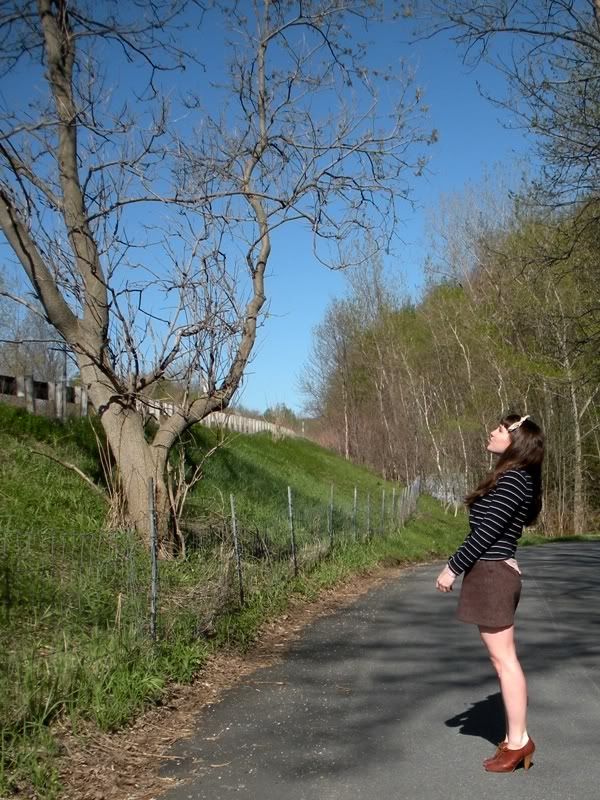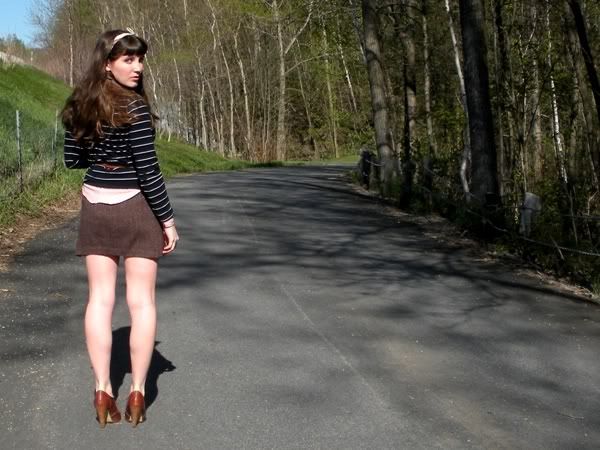 (blouse/shirt/scarf: thrifted; skirt: vintage; shoes: seychelles; earrings: gift)
I know I also mentioned that next time I wear this blouse I'm not going to cover it up because it has a very pretty pleat and mini-scallop detail down the front. I don't often wear pink because it reminds me of bubble gum and cotton candy and, well, piglets. But sometimes it can be pretty without being overpoweringly powder puff.