Hooray! The weeks are just flying by. Not sure if I'm very pleased that my life seems to be uneventfully zipping past me, but today I'm just happy that it's Friday and the sun is shining!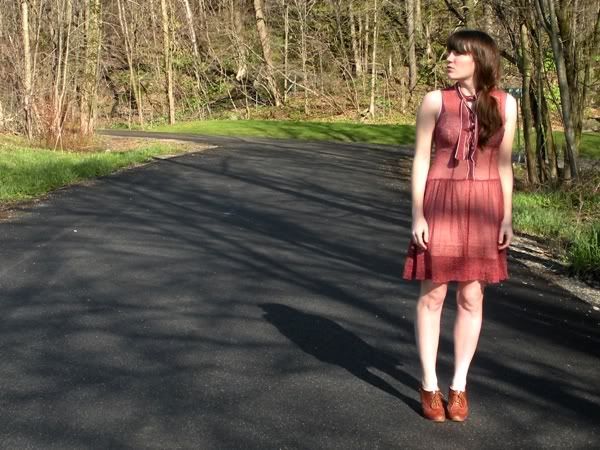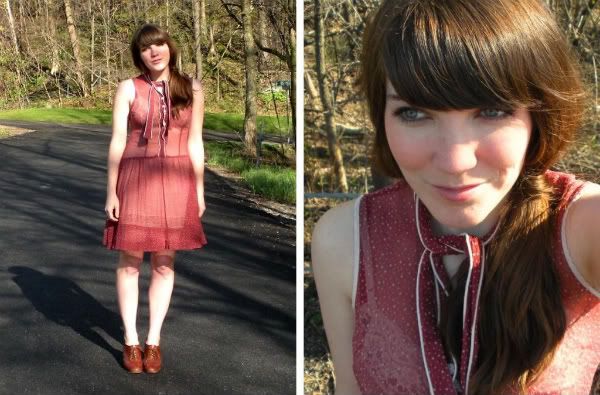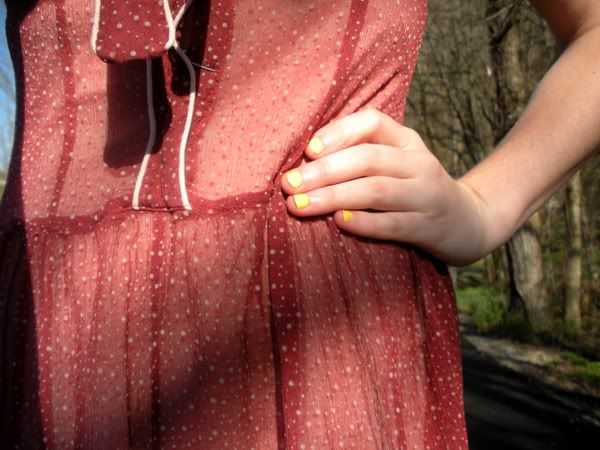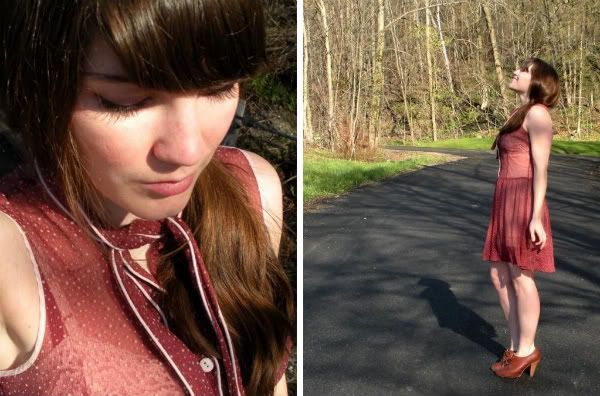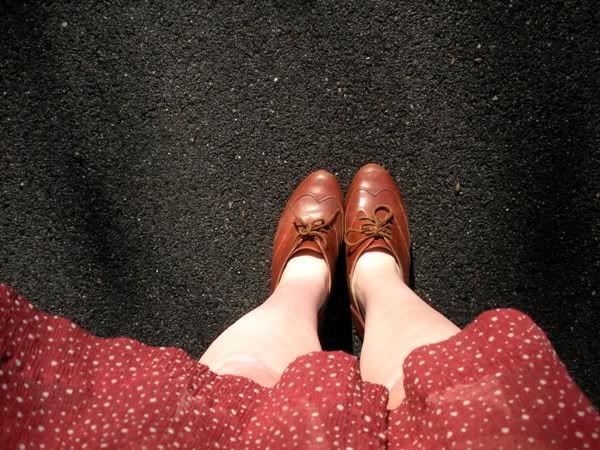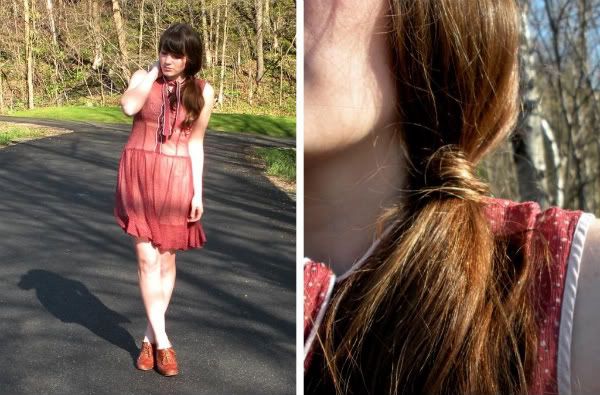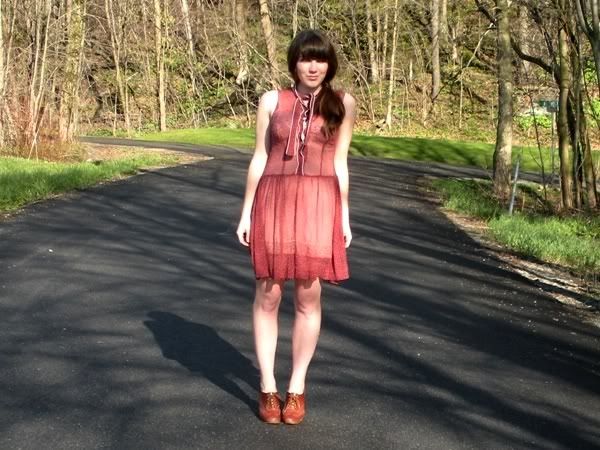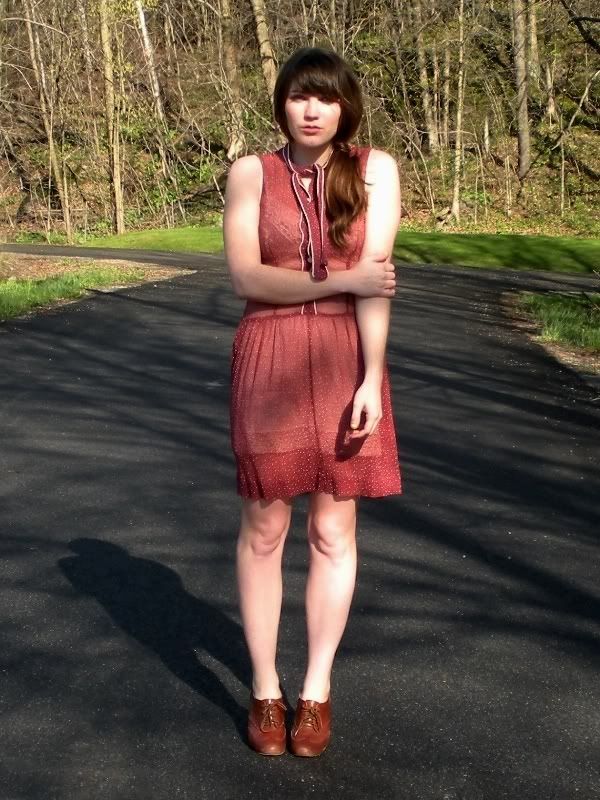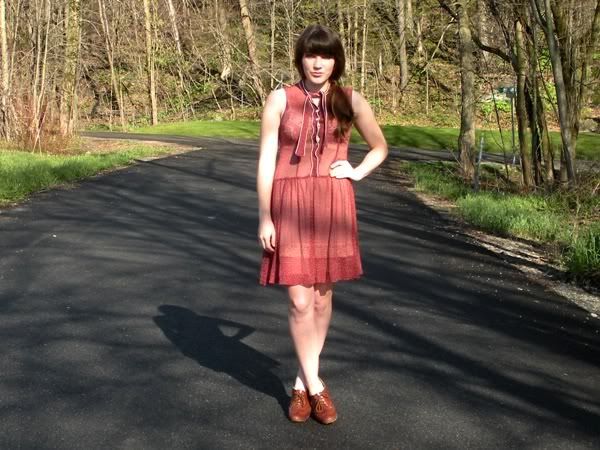 (dress: thrifted; shoes: seychelles)
Keeping it simple today with another favorite dress that may be on its last legs (threads?). This was an early vintage purchase of mine and I gave it to my friend S at one point because I didn't find the dropwaist particularly flattering. But then I decided that it was too awesome. And I requested that she give it back to me :) There are a couple of small holes on the back, and one of them seems to be getting bigger. I'm not sure how to repair or if it's even possible. The fabric is really light, probably polyester. I feel like I just need to be able to fuse the fibers together somehow, but that'd be magic.
My hair was inspired by the mod spread in Vogue this month, and although my bangs aren't quite long enough to bobbypin to the side, I did wrap a couple of strands around my ponytail! It's all about inspiration, right? Not imitation.
As for the weekend, I'll be a bit of a busy bee. Still not sure what we're going to get ourselves up to this evening but it probably won't be terribly exciting... maybe a movie, maybe some nachos, maybe not. I'm craving spicy food and mindless entertainment. You?