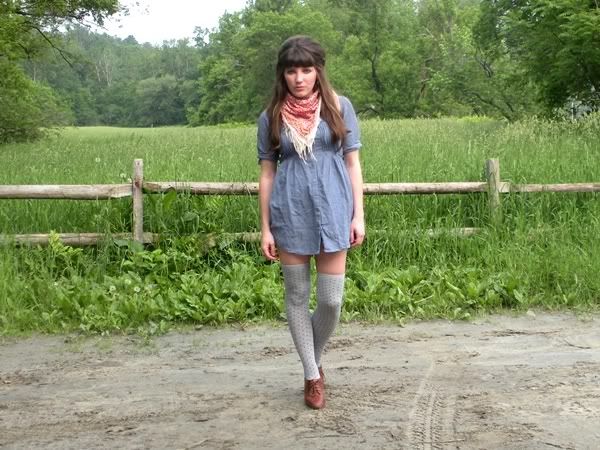 Hoooooraayyyy for four-day weeks (especially when they are payday weeks!)! Work just seems so much easier to get through when the week is only four days. Why is that? I vote we have three day weekends every week--that would please me.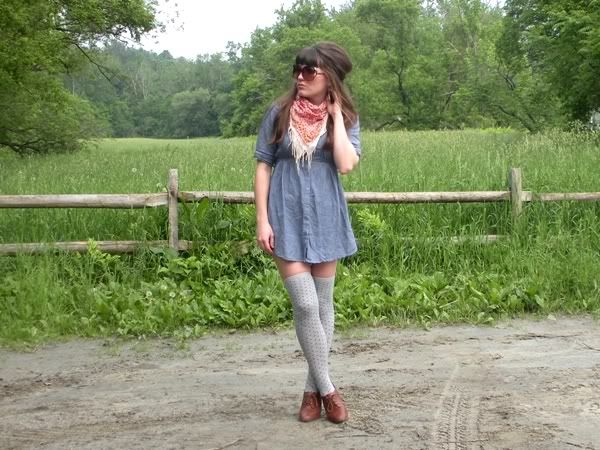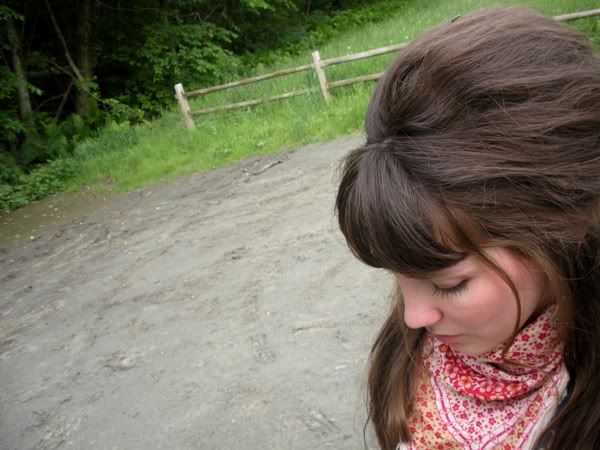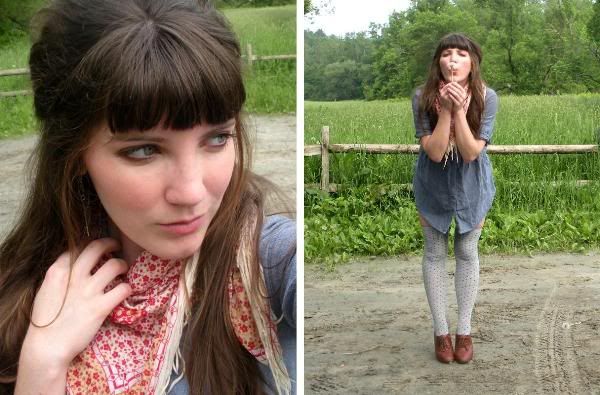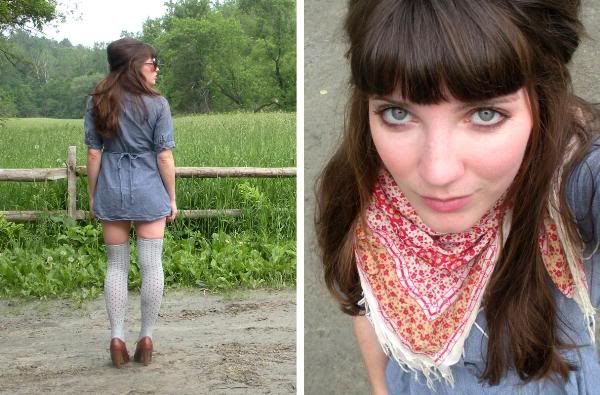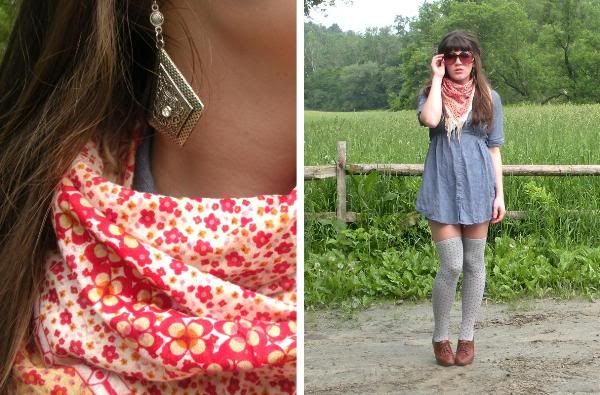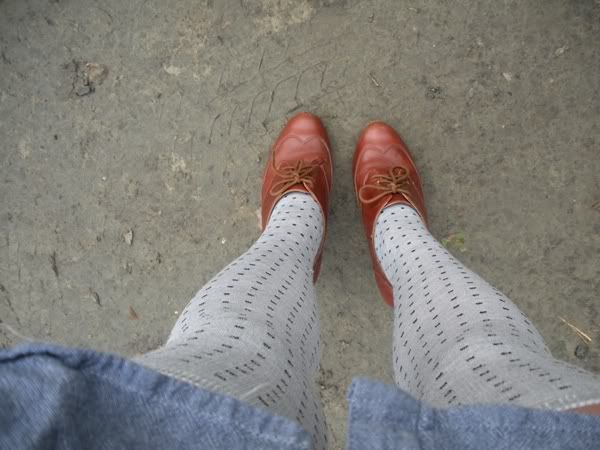 (tunic: tjmaxx; scarf: f21; socks: uo; shoes: seychelles; sunglasses: vintage)
I would like everyone to make a mental note re: this outfit. I am wearing denim shorts underneath. This is a big step for me, because I am usually length-blind and don't really realize how inappropriate it is to wear clothes that barely cover my bum (I blame short-person-itis, an unfortunate handicap that forces me to go to extreme measures to make my legs look longer--and me taller). Anyway, I decided that this tunic just plain too short. I think this means I might be a grown-up? I certainly didn't let the length faze me when I wore it
this time
. Annnnd now I wish I had belted it.
C'est la vie.
I got a little bit of work done on my screenplay last night, and I got to sit at my new (to me--it belonged to my grandmother) desk in our recently rearranged bedroom. I think it was good feng shui that facilitated the flow of words onto the page (or maybe it was that glass of wine...). It also probably helps that the screenplay takes place in Vermont in the summertime, and Summer has certainly shown her face around these parts lately so it was absolutely the right kind of atmosphere. (Annnnd the fan currently resides in the bedroom, so it's the only room in the house that is inhabitable at this point.)