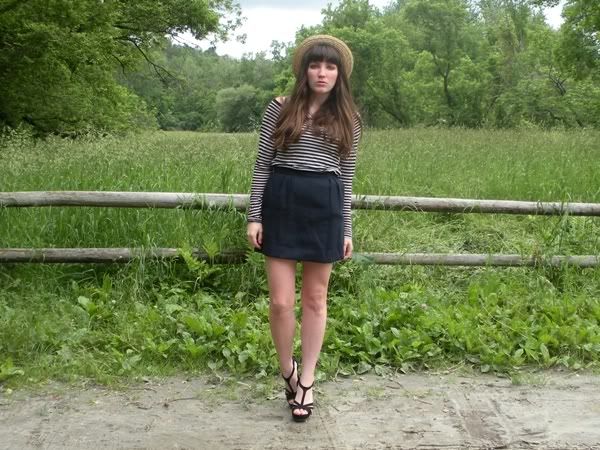 In one week I will be flying out west (if they stop those wildfires in time...............)!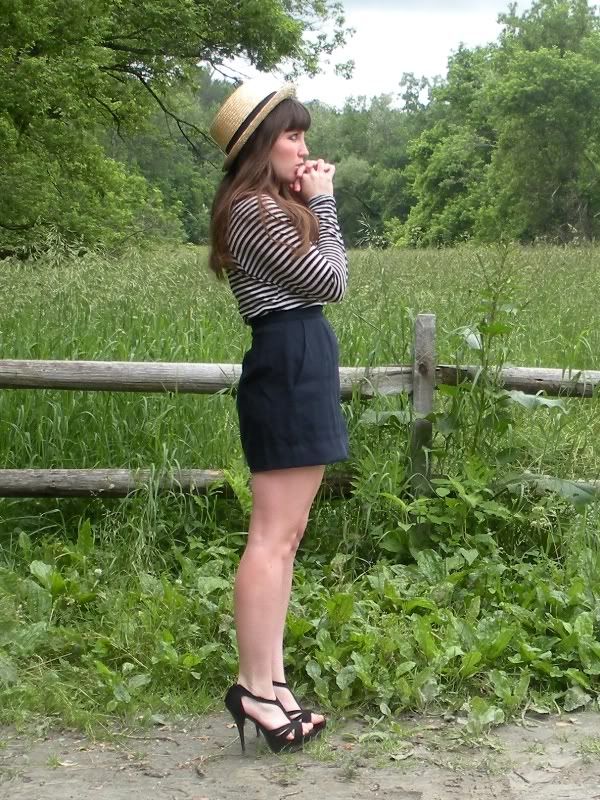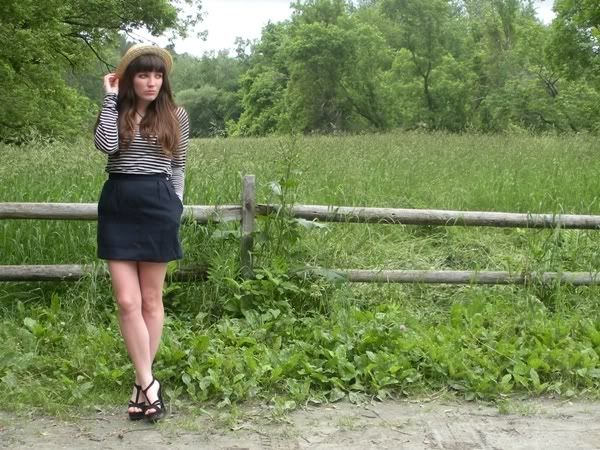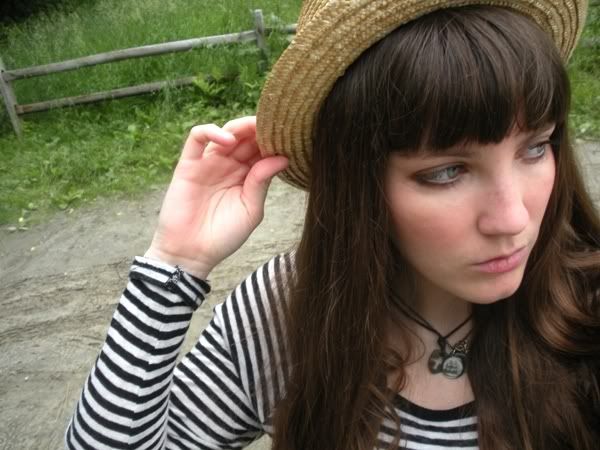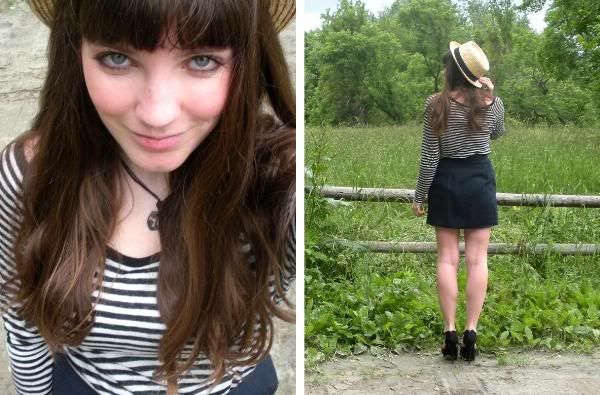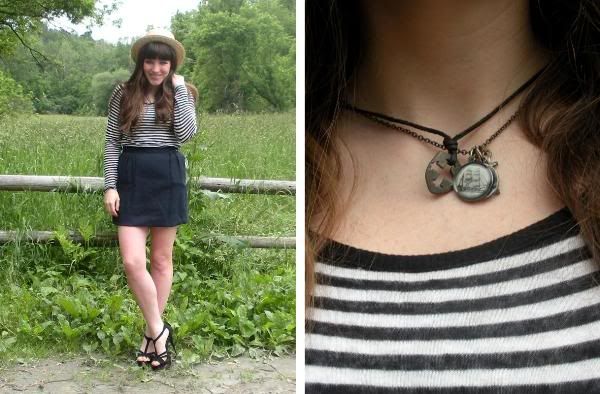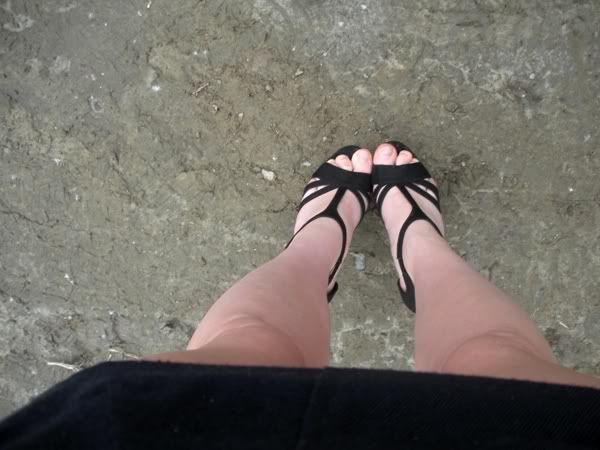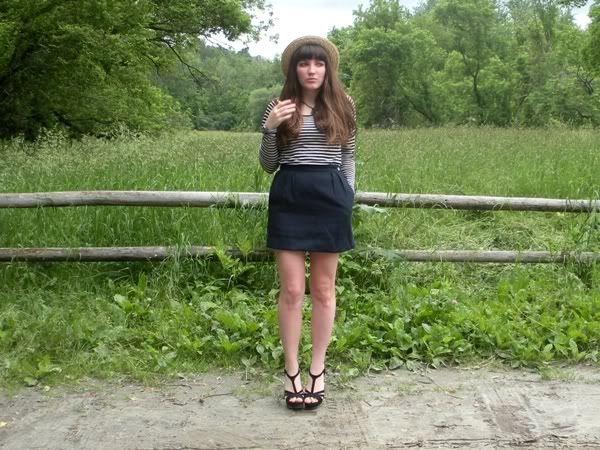 (dress: zara; skirt: thrifted; shoes: charlotte russe; hat: uo; necklace: k's)
Some people like to wear bright colors on cloudy days, but I prefer to match my clothes to my environment. Call me Caitlin Chameleon. I really like this outfit a lot--it's very nautical and very classic but still feels very "me" somehow. K was cleaning out his closet and asked me if I wanted this necklace before he tossed it (he is not the type to wear man-jewelry... it seems strange to me that he ever wore a necklace!), and of course I pounced on it (I'm desperate for accessories!). It's pretty masculine, but whatevs. My favorite part is the little image of the ship.
Last night K and I watched "
Pirate Radio
" and I loved it! The 'sixties were so much cooler than today (and not just the outfits). I feel like our generation (in
America
, I absolutely must specify--obviously in other parts of the world this is completely untrue right now) is so boring (major overgeneralization). Nothing shocks us. We're not rebelling against any old customs or fighting for change, we're just lame and apathetic and indecisive and have no idea what to do with ourselves most of the time. The idea that rock & roll could have been such a revolutionary force at one time is almost laughable (although it also seems ludicrous that a type of music could be illegal), considering how tame The Beatles seem to us now. The movie was just filled with the fun-loving spirit that only comes out of passionate rebellion. I've actually been thinking about this kind of a lot lately... while I definitely would never opt to give up any of the freedoms that I am lucky enough to have, I sometimes feel like there is less excitement in life without boundaries to push. It's more difficult to identify exactly what we want when we can have anything. I do realize, of course, that there are still so many people out there fighting for the freedoms they deserve, and I'm sure they would rightly kick me in the kneecap for daydreaming about defiance in the face of adversity and all that, but it's just something I think about. Anyway, it was a good movie. It made me laugh and cry happy tears.