I don't know why but this outfit makes me think of creamsicles and sherbet. Summertime must have arrived! I've been loving the clashing corals and reds around the blogosphere and wanted to join the fun. These shorts were a fortuitous find at Goodwill but super long and frumpy, so I shortened them up and voilà! A little bit bootie, but not too bad...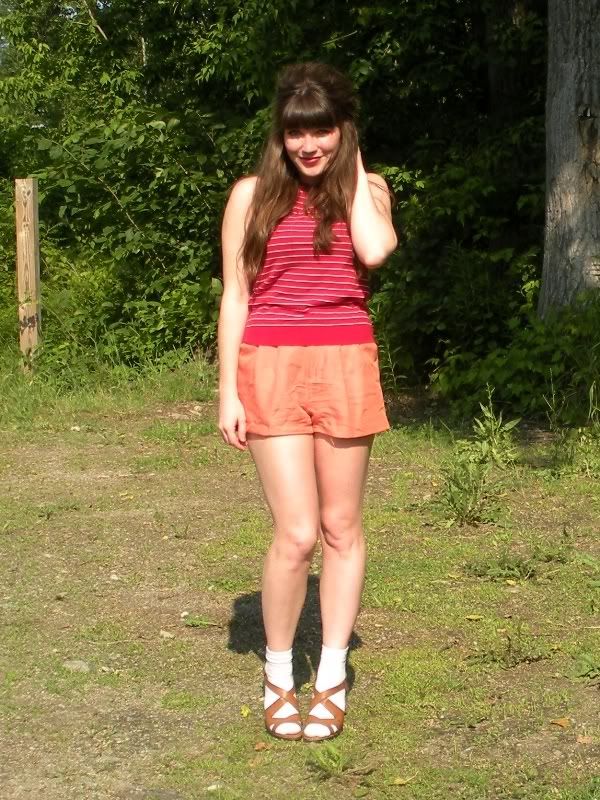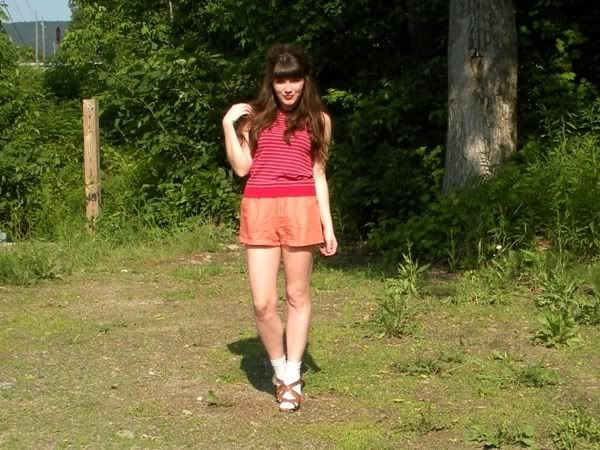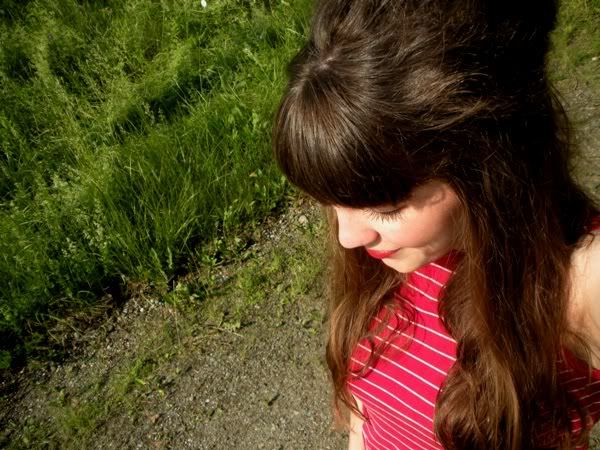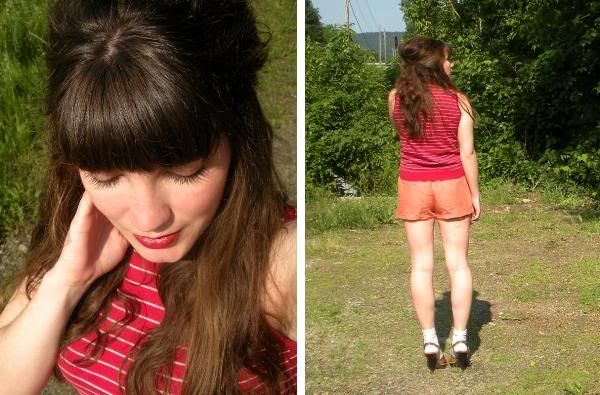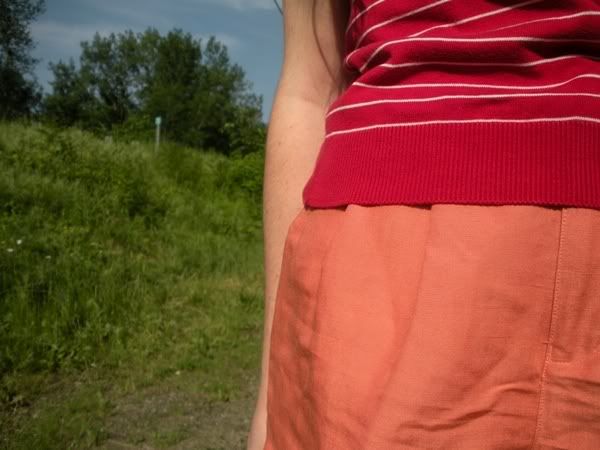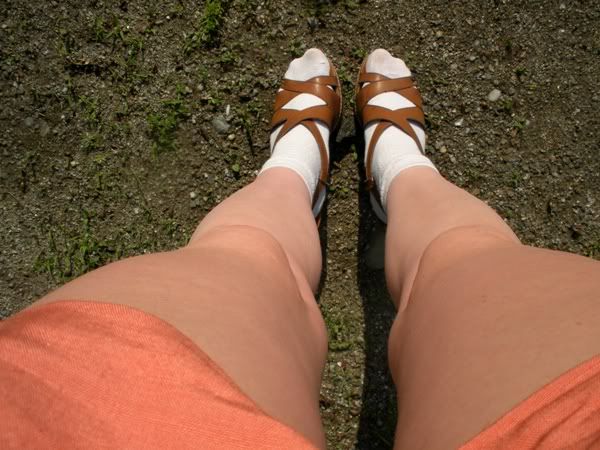 (shirt/shorts: thrifted; sandals: kohl's)
Tonight K and I are going on a little dinner-and-a-movie date and I'm so excited to finally have a bit of money to throw around! I wish I could go out to dinner every single night--the not-having-to-prepare-food part is pretty excellent, but I really just enjoy separating myself from the rest of the world (cell phones and computers and televisions out of reach) and sitting down for a good old-fashioned meal with K or my family or a rambunctious group of friends. Good times. Plus, the weather is finally gorgeous around here and it will be lovely to take a stroll around town.