It's Monday and I had a lovely weekend :) We started out on the right foot with a delicious family dinner at Sarducci's on Friday night (I had bruschetta and a spinach salad with roasted red peppers, mushrooms, goat cheese and pine nuts, followed by decadent chocolate cake).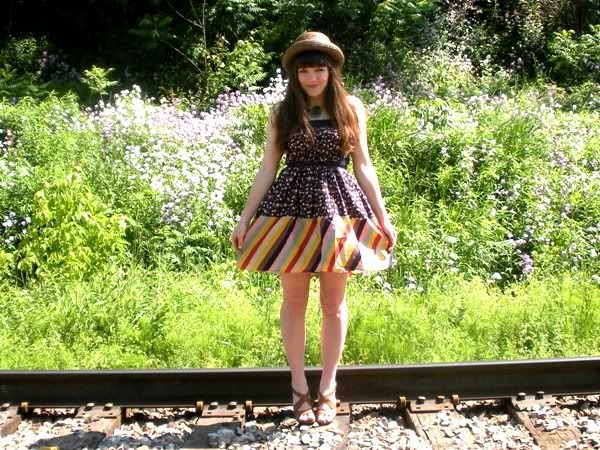 (rays the roof dress: modcloth; shoes: simply vera; necklace: diy; hat: thrifted)
This darling little dress may look innocent enough, but it is the reason for my great Modcloth shopping spree of 2011. I had been eyeing it on the site for ages, just waiting for the price to drop (which eventually it did--quite a lot!), and when I finally pounced I also purchased *cough*four*cough* other dresses. (Worth it!) I did hem and haw a bit about the sizing because the reviews seemed to suggest that it ran small and I should size up. I got a size larger than normal and as a result there is so much extra fabric I feel a bit like a hot air balloon.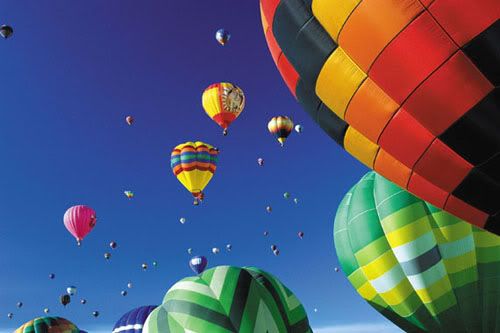 Oh well, I don't care too much--the dress is so bright and fun I'm sure I'll be wearing it all the time this summer. I only wish the lighting was better in these photos--I'm not accustomed to the sun being so high&bright overhead (thanks to K for taking these, though!) I initially imagined debuting the dress at a carnival or country fair, but this was my wonderfully whimsical outfit on Saturday, when K and I headed into Burlington to lounge in a park and listen to music (Discover Jazz Festival this week!). The crowd was pretty tame during James Harvey's Jazilla (though the local band was great and the trumpet/trombone were my favorite part--you can't beat horns in harmony!), but when Brooklyn-based Red Baraat came onstage (described as an "exhilarating mélange of North Indian, funk, go-go, Latin and jazz rhythms") I danced like an absolute wildwoman. It was so much fun to finally kick off my shoes and frolic barefoot in the grass on a sunny Saturday afternoon.
We had planned to go to the drive-in that night but the show was over around 4:30 and we weren't sure how to kill the next five hours in town, so we decided to save it for next weekend. Instead we went home, made some nachos, got creemees, and watched Cars (which I had somehow never seen!). Sunday was overcast, and therefore lazy. I spent all day reading (and finishing) Valley of the Dolls (which I loved), then watched the movie that night (which was terrible and only very vaguely remained true to the book--no wonder Jacqueline Susann supposedly stormed out of the theater).
All-in-all, a wonderful start to the summer.