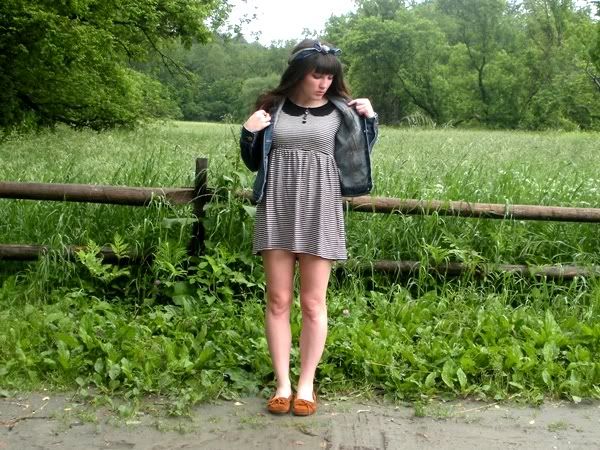 I'm glad I chose stripes for this overcast week. Florals are much more suited to
sunny days
, but I definitely associate nautical stripes with stormy ocean grey.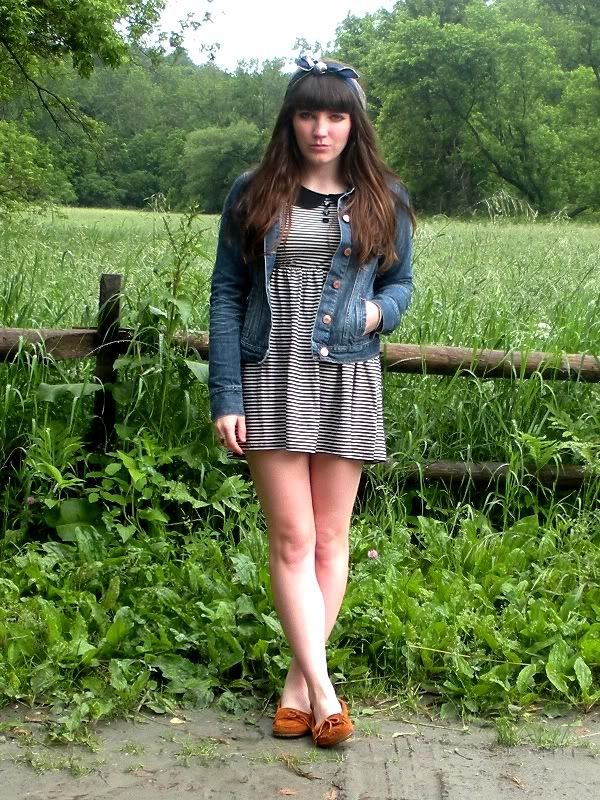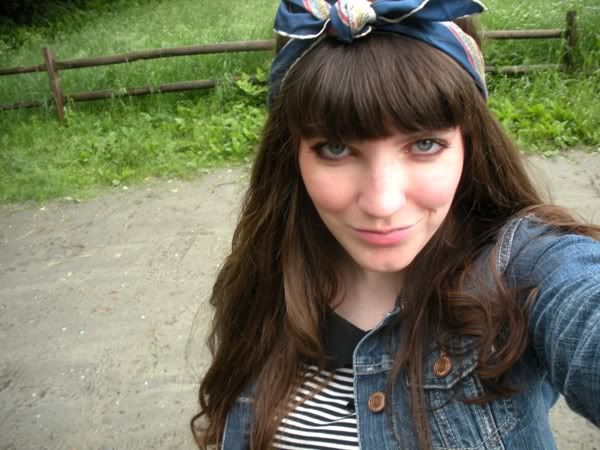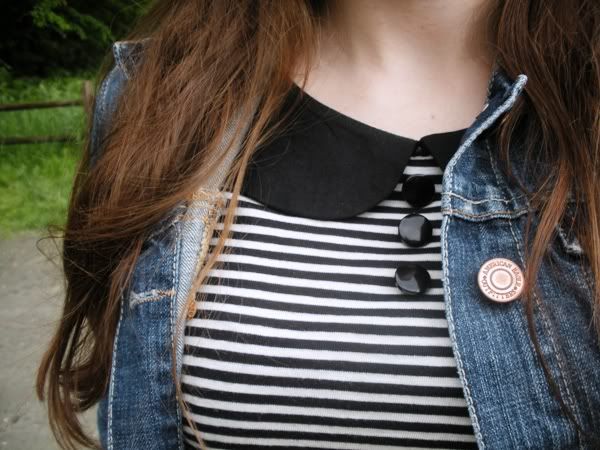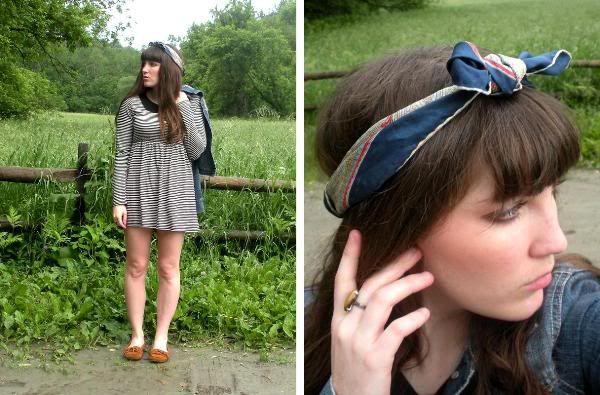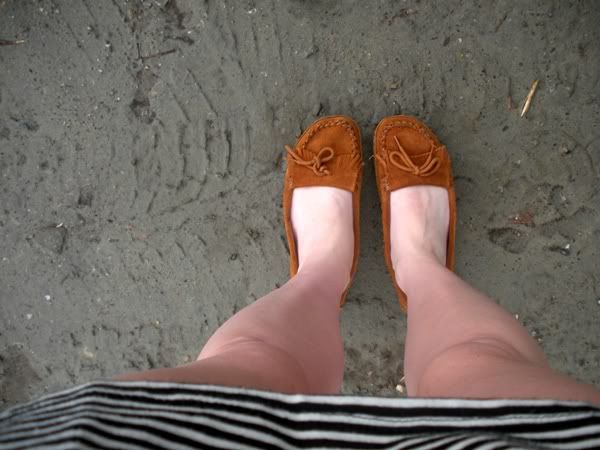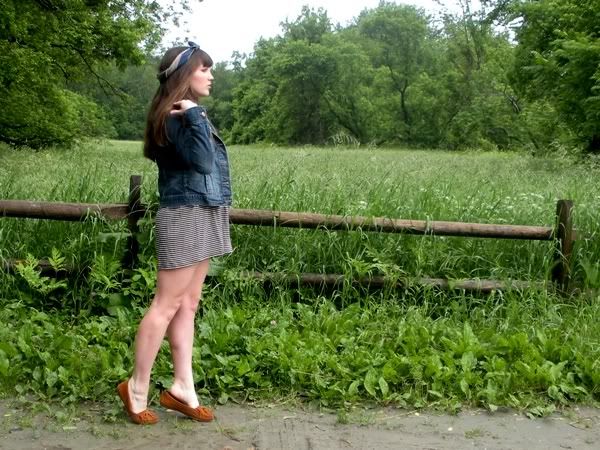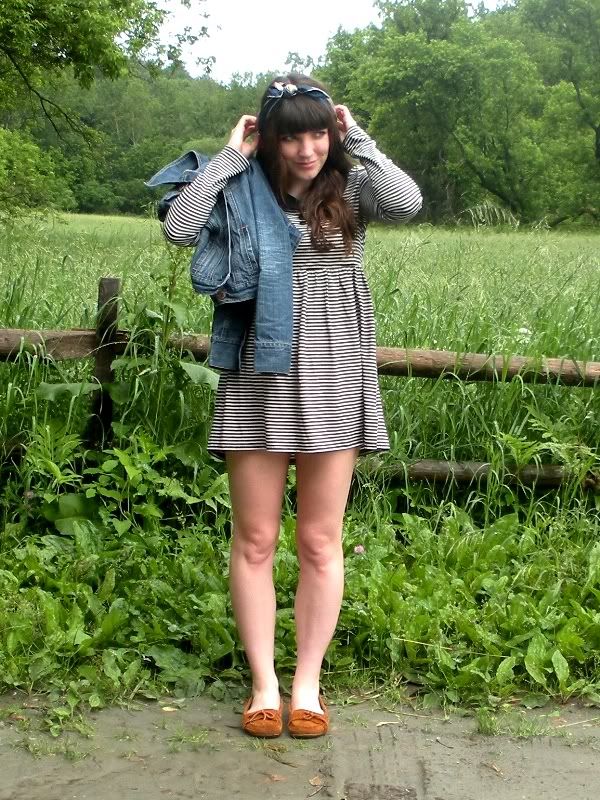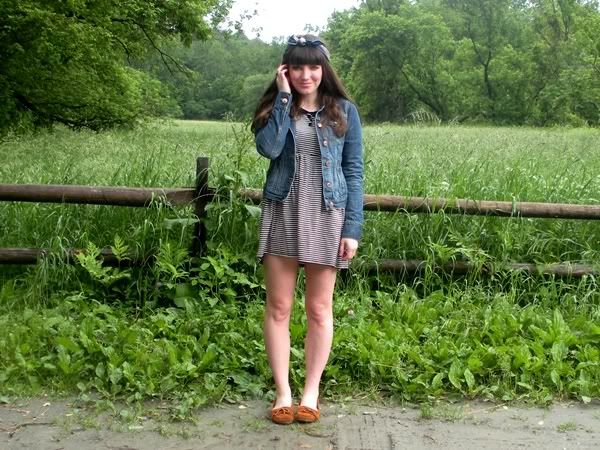 (dress: f21; denim jacket/scarf: thrifted; moccasins: minnetonka; ring: gift)
Can I just say: thank you to ABC for giving me
The Bachelorette
on Monday nights? It's such a guilty pleasure but I just can't help myself... sometimes a girl just needs a treat (esp on Monday)! I'm going to have a pretty fun week once I get over the hump (and get paid), so I'm kind of hoping to hurry time along a little bit. At the same time, I hate that I want to rush through the week. So much for living every day to the fullest. So often lately I find myself wasting time or spending it in unworthy ways (like watching The Bachelorette--though I also hemmed a pair of shorts and read my book, which felt like better uses of my time), and I really miss the days when every day of my life seemed chock full of adventure and excitement. I miss being on the move. I guess that's growing up... or is it? I don't want to settle for life, I want to savor it... to taste the flavors of every moment that passes and to fatten up on happiness. In case you somehow haven't noticed, the old wheels have definitely been spinning underneath my headscarves and hats this week...
I sure am looking forward to this road trip. I expect to do some serious soul-searching (my favorite activity...)
:)