I finally finished my scalloped shorts (and they make me think of bloomers)!!! Last time I wore them the hem was still undone, but a couple of weekends ago I snatched up some stitch witchery at Joann Fabrics, borrowed an iron from mom, and closed up the hem. Boy, does linen get wrinkly fast. I literally wore these for about 2 minutes in the car and look how mussed they got! No matter, my love for these shorts knows no wrinkle.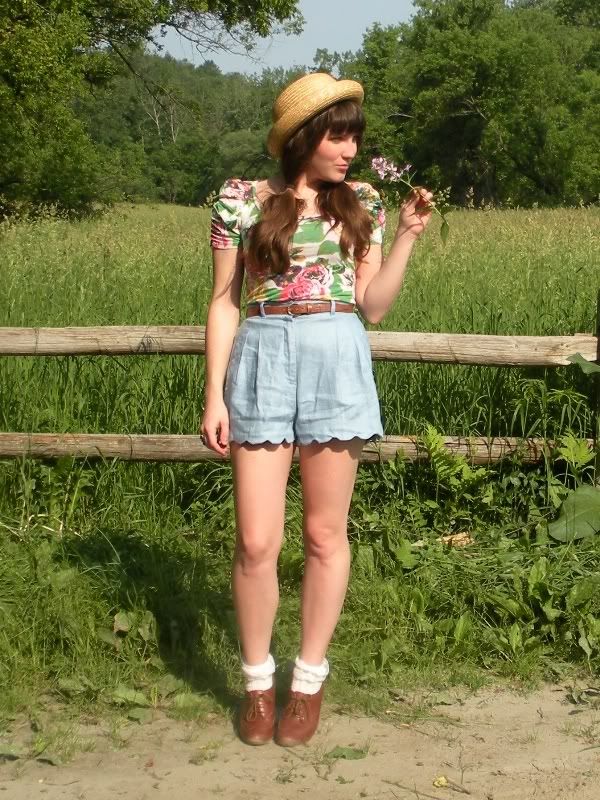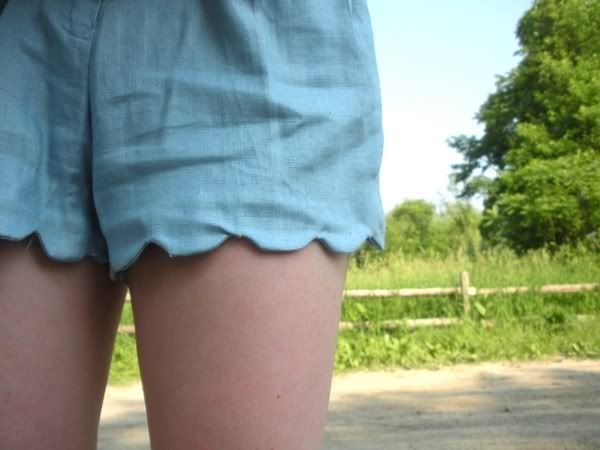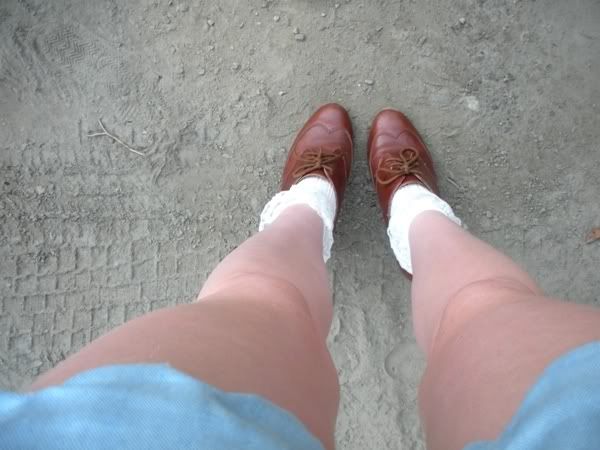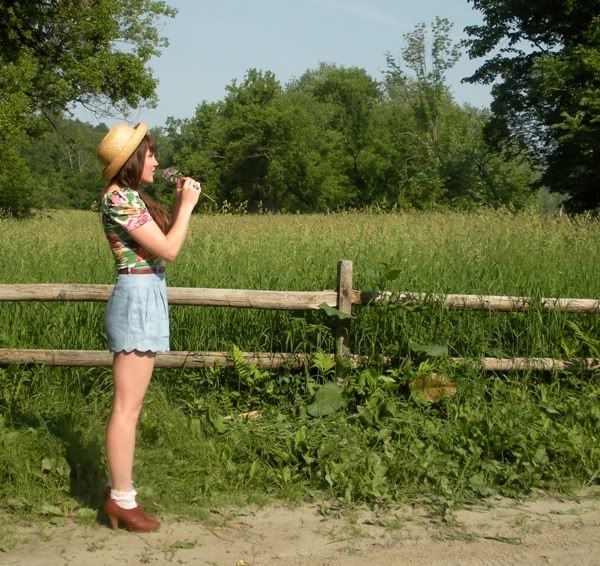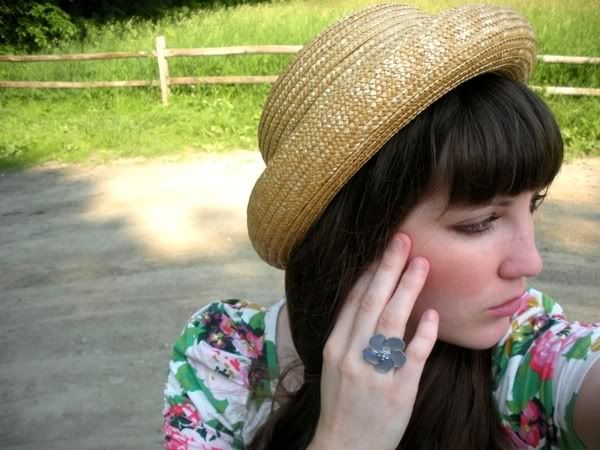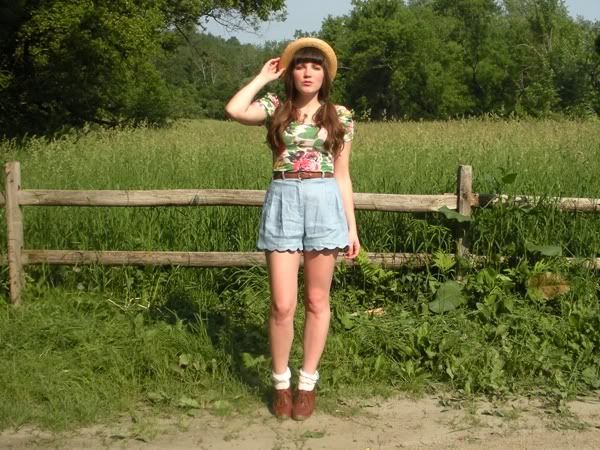 (hat/shorts/belt: thrifted; shirt: h&m; socks: uo; shoes: seychelles; necklace/ring: gift)
I'm still going strong with these florals (annnnnd with straw hats... what can I say? I love them)! In exactly two weeks I will be on an airplane, headed for Albuquerque! Yay! In the mean time, I admit I'm feeling a bit bored and uninspired about life right now. Am I allowed to say that on my blog? The blogosphere so often only shows the sunny side of life (flowers! sunshine! ponies!), and in general I tend to stick to that because I think it's important to put as much positive energy out in the world as possible (if you force a smile it makes you happier, and all that jazz...), but... blah. Maybe it's just the position of the moon, who knows. I think I'm just feeling antisocial and I need to get out in the world and see some people.
Hi, people! What do you do when you're in a bit of a funk?