I used to buy long skirts for the express purpose of hemming them into minis, but lately I've been loving the longer lengths. I get fewer funny looks when I wear them now (people have come to expect sartorial eccentricity from me, I suppose), and they make me feel a bit more mature. I feel almost indecent in my super-short skirts these days... my, how things change!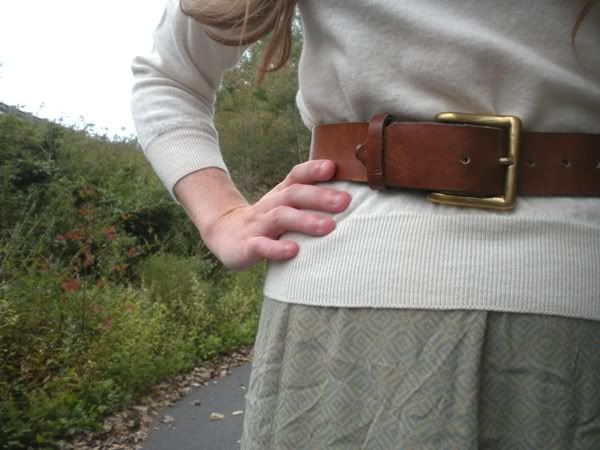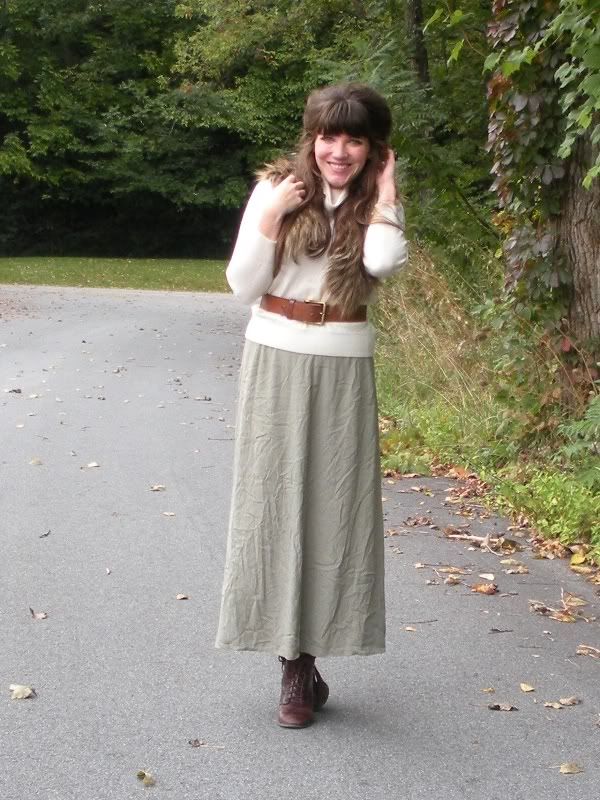 (sweater/skirt/belt: thrifted; bag: stolen from mom; boots: seychelles)
In other totally random news, I started taking a daily multivitamin for the first time yesterday (being a pasta-loving vegetarian means I don't always get as many vitamins as I need, and although I've been a longtime champion of the balanced diet and ingesting nutrients the old-fashioned way, it doesn't always happen for me), and man is that stuff effective! It advertised a boost to my metabolism, but the past couple of days I've taken it without eating first and felt incredibly nauseous. This morning I viciously attacked a nectarine with my teeth in an attempt to combat the swell of sickness. Not sure how I feel about that. It's just a regular old one-a-day for women, but I'll definitely be following the instruction to take "with food" from now on.
Anyway, back to the outfit: I thrifted both this lovely cashmere sweater and this pretty printed midi skirt at Goodwill last week--I have been scoring big time there lately, and it's created a monster in me. I have a major thrifting itch that never goes away! I want to shop all the time! I did buy this skirt with the intention to shorten it, but again, wanted to give it a spin before I cut it up. What do you think? Should I leave it long? I kind of like it, it just feels less versatile this way.
Another week is flying by...