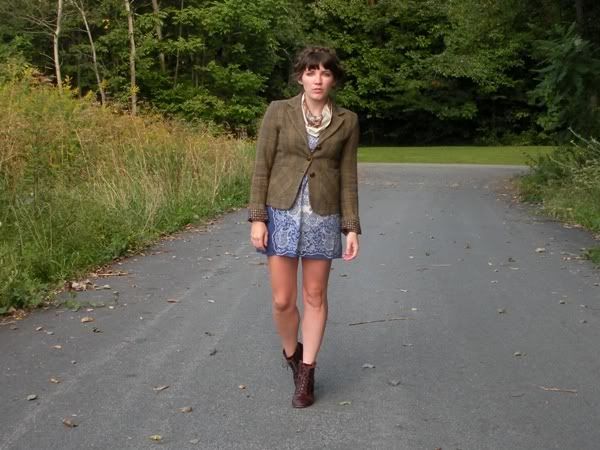 I have been wearing these Seychelles booties with everything lately, and I can already tell that they might replace my oxfords as fall favorite this year.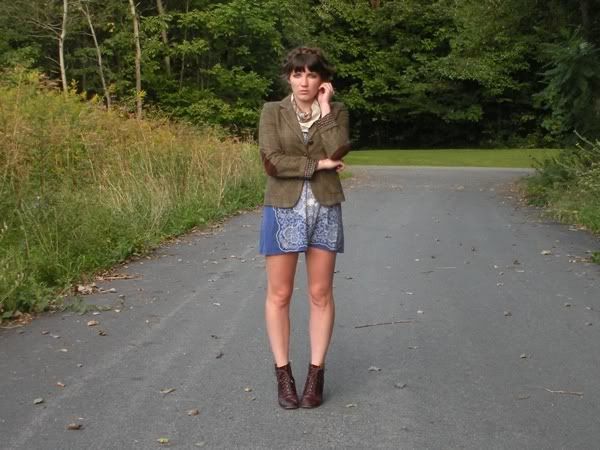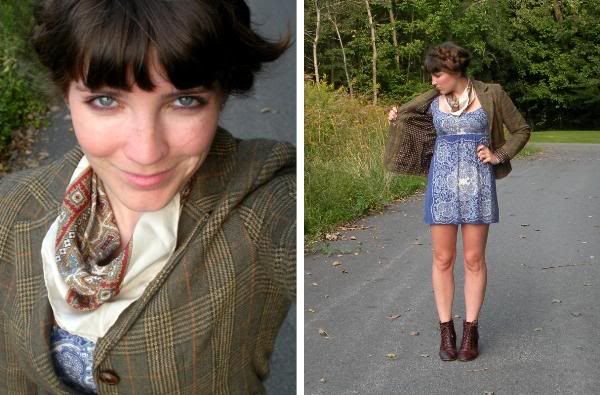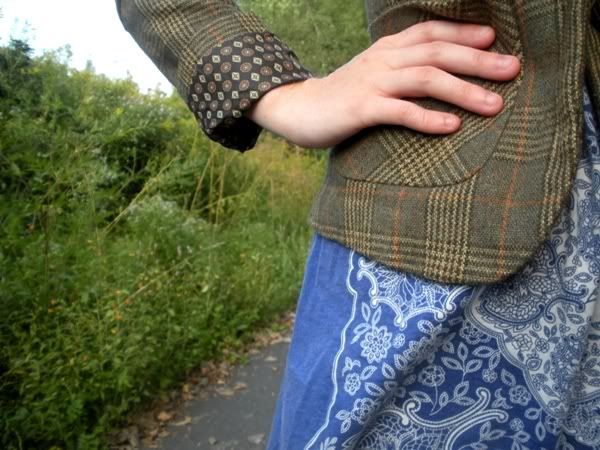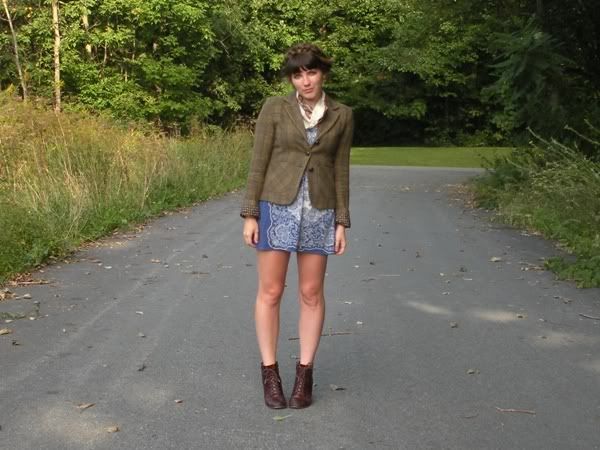 (dress: forever21; blazer: delia*s via plato's closet, scarf: thrifted; boots: seychelles)
I'm glad it's Friday. It's hard not to be affected by the mass destruction I see on my way to work every day. Communities around Vermont have been pitching in to help clean-up, but every day the piles of furniture and garbage on lawns and sidewalks get higher and higher and houses get emptier and emptier until they look like nothing but dried-out husks. Not to mention that my favorite thrift store (Bargain Boutique) was absolutely devastated by the flooding and basically no longer exists. When I passed by last night it was empty--gutted and dark. This sort of thing never happens to us up here! We know how to handle snow and ice storms, but because we're land-locked we're not so well-equipped to deal with (or expect) flooding on such a grand scale.
Anyway, aside from the sad state of my beloved Vermont, I'm feeling pretty good right now. I went home last night and started researching Anthropology master's programs in the UK, but I got sidetracked and ended up working on my novel (even better!), then drank champagne and watched Project Runway while "studying" German with K. Now I'm just generally feeling pretty good about life and can't wait to spend the next few months devoting myself to my writing and wearing fall clothes ;)
Seriously, I decided that I like autumn dressing (tweeds, wools, furs) because it feels so easy and natural for me to wear those things, and also makes me feel like an adult. The clothes I crave in the summertime can sometimes feel so juvenile and/or twee--rompers, florals, cute little sailor and sundresses, heart-shaped sunglasses... there is nothing wrong with those things, and I still find them charming, but I feel a bit out of my element wearing such things now that my mid-twenties are in full swing. And I'm not really glam enough to pull of chiffon maxidresses for day. I get weird enough looks when I wear a hat.