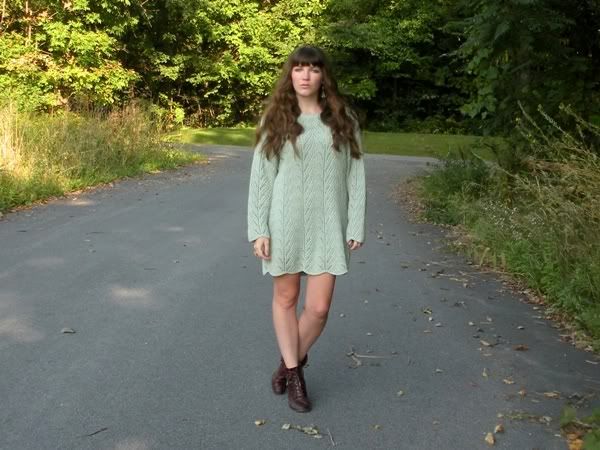 One thing I love about my newfound thrifting fever is the excitement I feel when I uncover something that other people might overlook due to dowdiness and the way I can just visualize how amazing it really is. I found this sweaterdress at Goodwill on Sunday, and even though it was gigantic I knew it had to be mine. I was immediately drawn to the color, of course, this marvelous minty green, but the loose knit pattern and soft scalloped edges were what ultimately sold me. I feel very bohemian in my loose-fitting garments lately...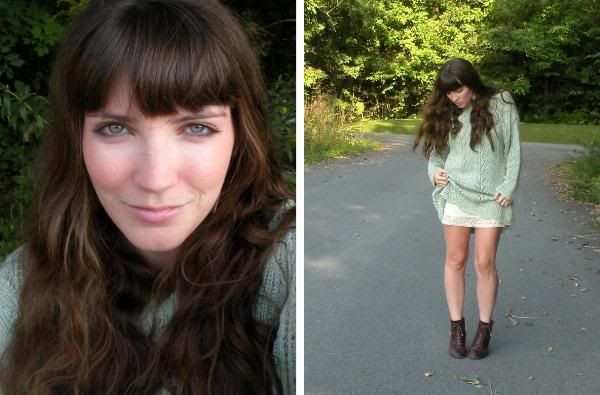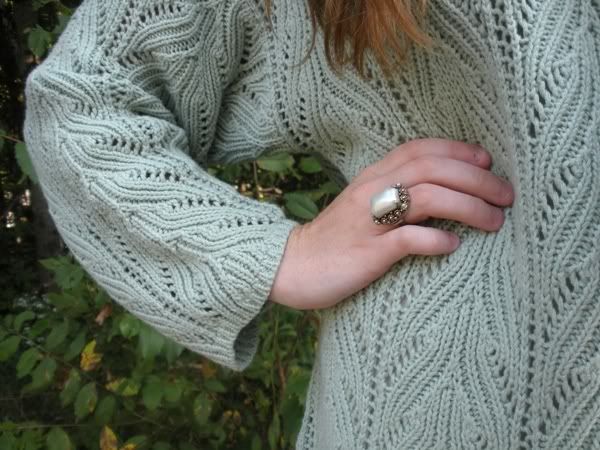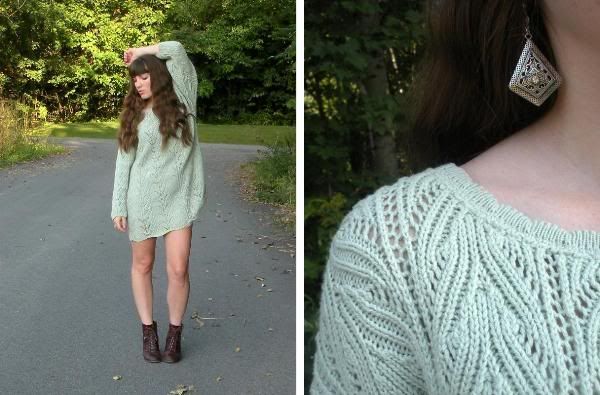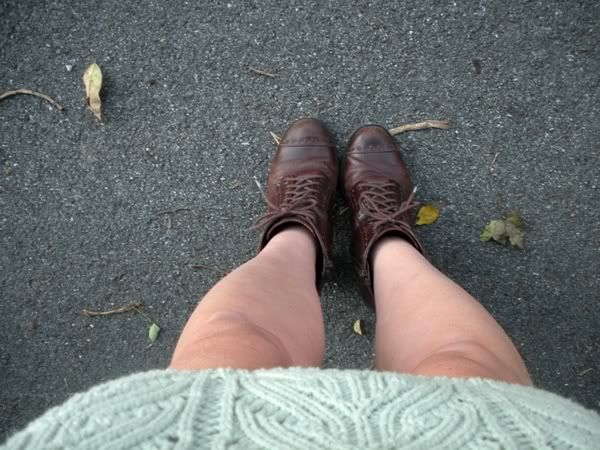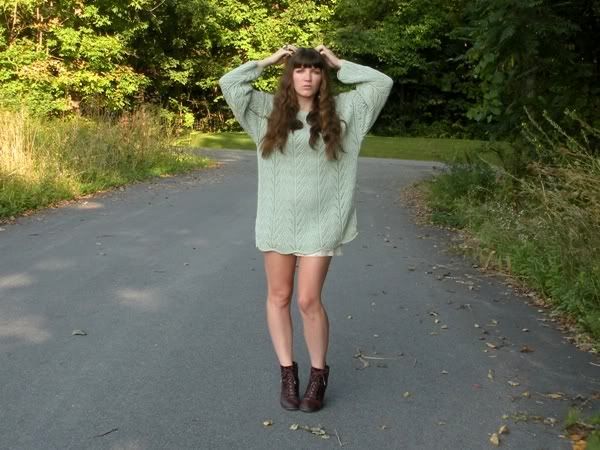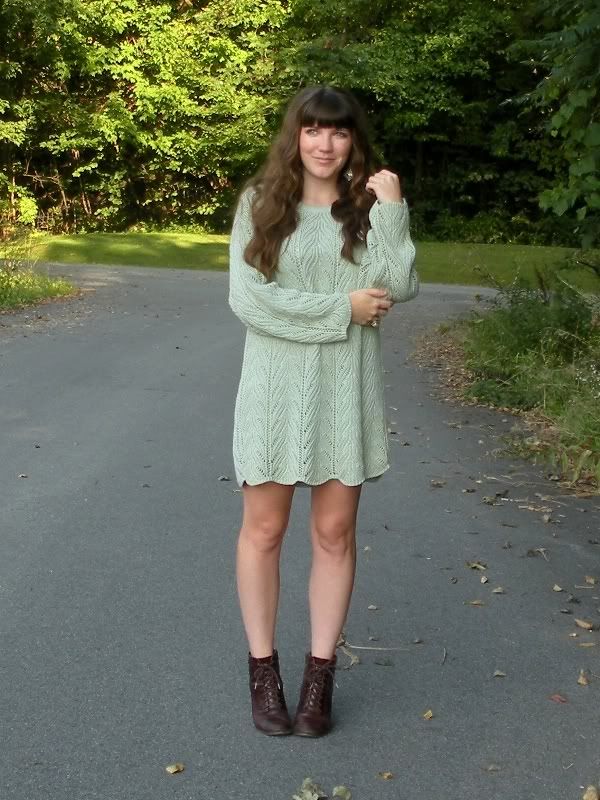 (sweaterdress: goodwill; ring: vintage; earrings: gift; boots: seychelles)
I wasn't sure how to accessorize the dress, because I didn't want to overwhelm it, but this very art deco earrings and ring combination seemed to suit. Since the dress is completely see-through, I threw on a slip, and I quite like the way the white lace peeks out when I lift my arms, like the white foam of a crashing wave in a sea of green :)
Speaking of the sea, last night K and I watched
The Beach
, a 2000 movie starring Leonardo DiCaprio, which I think I avoided watching until now because I wrongly assumed it was a horror/thriller film. It definitely has a darkness to it, but it is that thought-provoking kind that I always enjoy. Basically the premise is that a young traveler goes to Thailand in search of a new kind of adventure (rather than the usual tourist fare) and winds up with a map to some secret Utopian island society. He invites a young Parisian couple on his quest to find this paradise (because he covets the lovely Françoise), and they set off, traveling by any and all means necessary, and finally swimming the last stretch to their destination. They do stumble upon a group of free-spirited folk living in an idyllic lagoon, and happily settle into commune life. Of course, they soon realize that perfection is an impossible pursuit--we are all too human, no matter where we are, and distrust, danger, and death are inescapable, even in Utopia. The question is: how far will we go to protect our private paradise from unworthy invaders? Anyway, I thought it was well done, and definitely worth a watch.
Here's a fun exercise for a Tuesday--I'm curious: What would your Utopia look like?