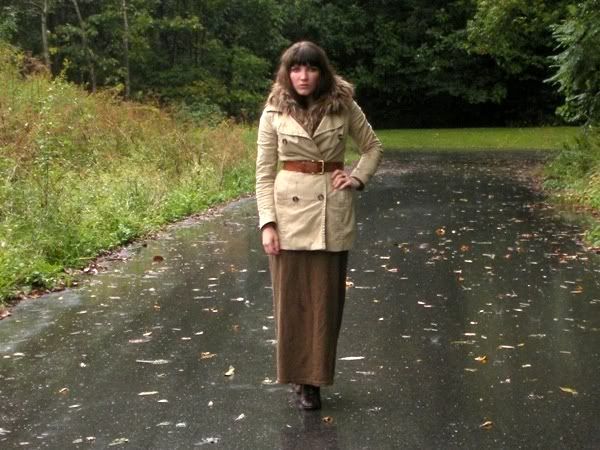 It's like a rain farm around here.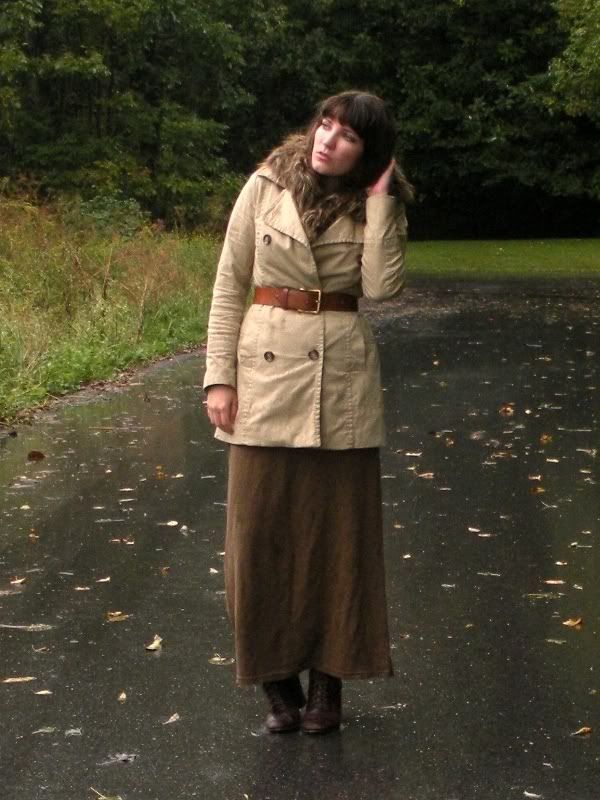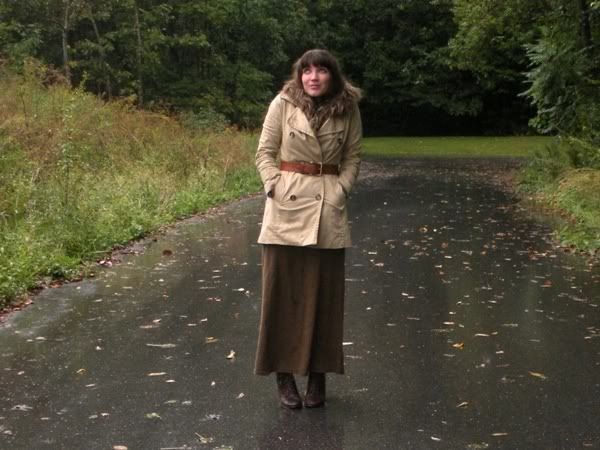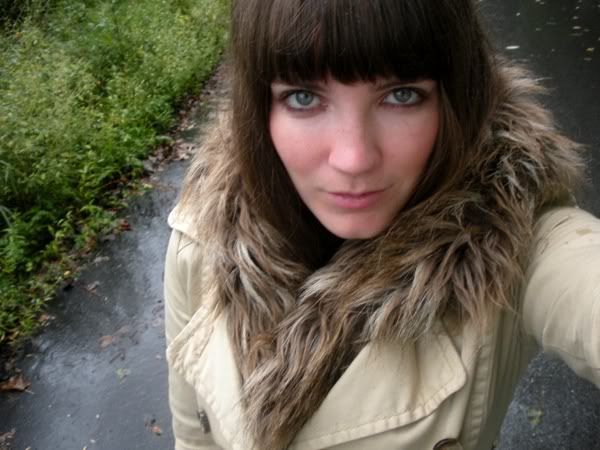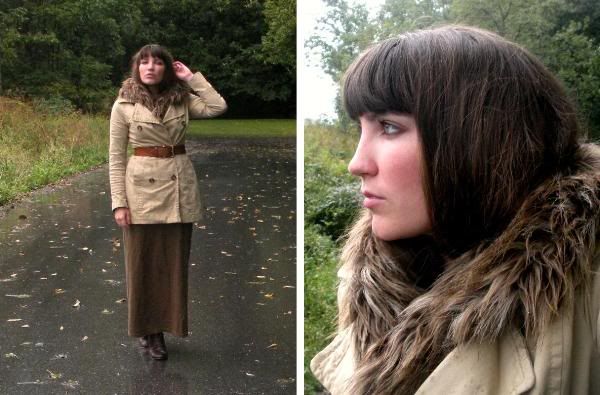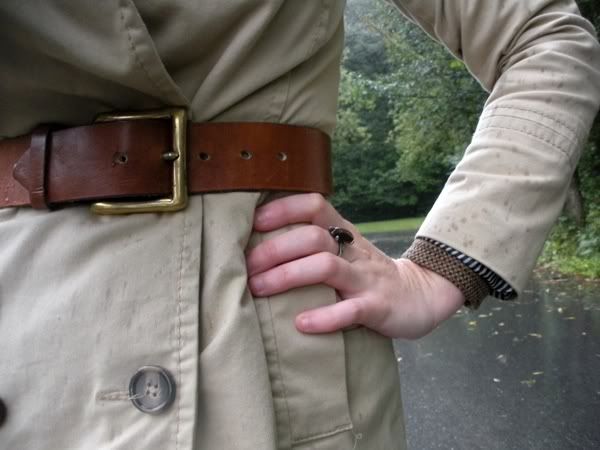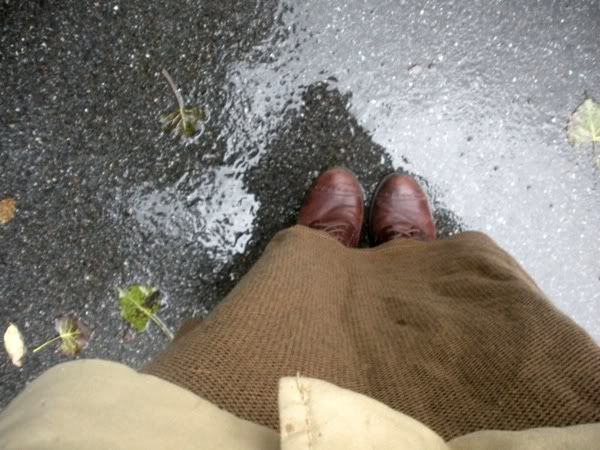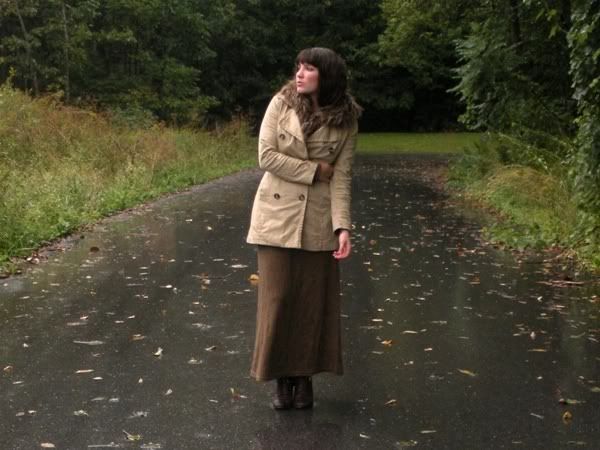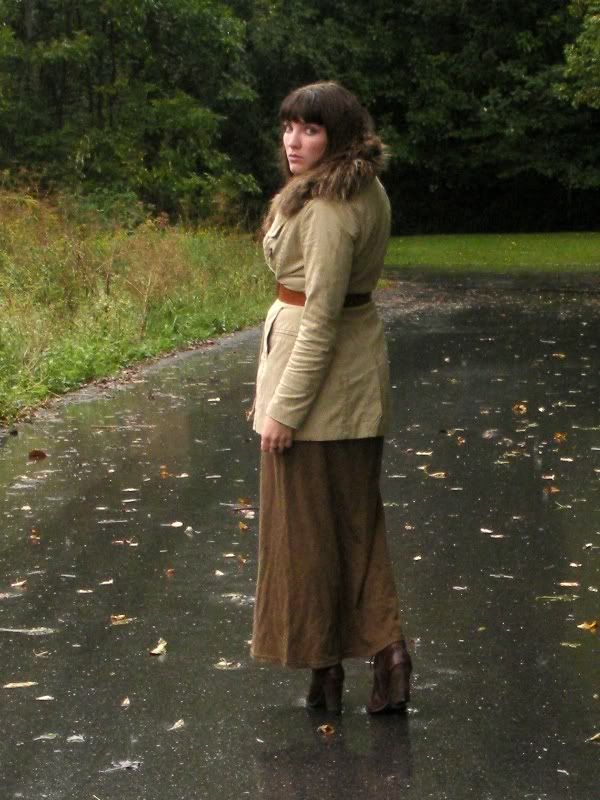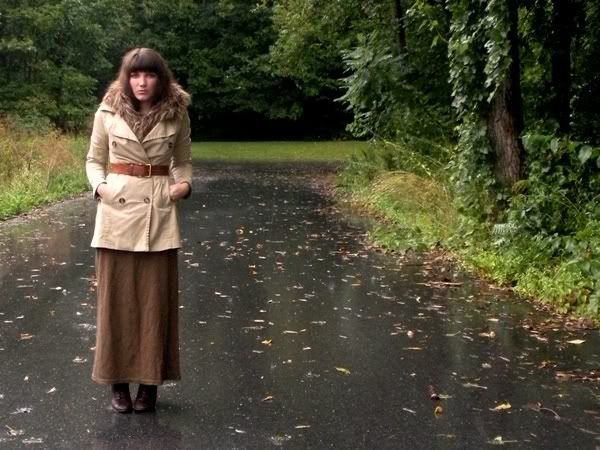 (dress/belt: thrifted; fur collar/trench: h&m; boots: seychelles)
Apologies for the grainy photos, my camera clearly can't function in the pouring rain. Boo. Dark and dreary days like this make me want to go to the gym for some reason. Last night I was ridiculously productive--I wrote for several hours and now am hovering right around 30,000 words. The novel is coming along nicely!
I originally bought this fabulous fall dress with the intention to immediately hem it into a mini, mostly because I feel awkward traipsing around the office in floor-length garments. But then I decided that I didn't care. I definitely plan to hem it sometime soon because I think it could easily become one of the most versatile pieces in my wardrobe with a higher hem, but right now I'm going to enjoy it as it is (and apparently hide it underneath a trenchcoat). I have been frustrated with this trench every since I broke the belt buckle off in my car door, but I think an actual belt is a good solution! I actually really like the way this looks.
Everybody excited about NYFW? Wish I could go--maybe someday!