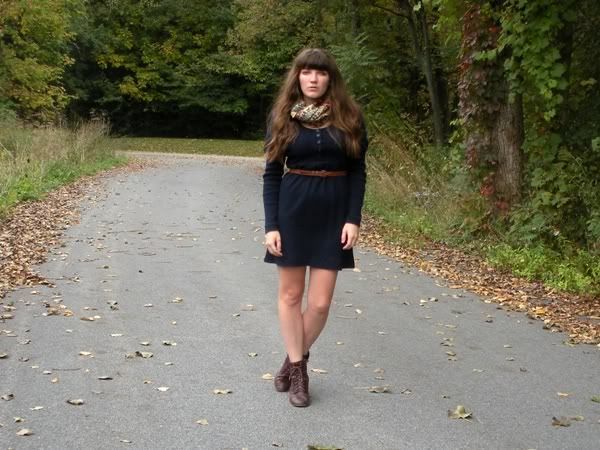 I really am an old woman. It's terrible. The past few weekends I have been going out with girlfriends (eating delicious Indian food and drinking champagne) and staying out until the wee hours of the morning (dancing/more champagne)... but then it takes me all day Saturday and part of Sunday to recover. There were several things I was supposed to do this weekend that didn't end up happening, but that's okay I guess. I did get some writing done. And alphabetized all of our bookshelves...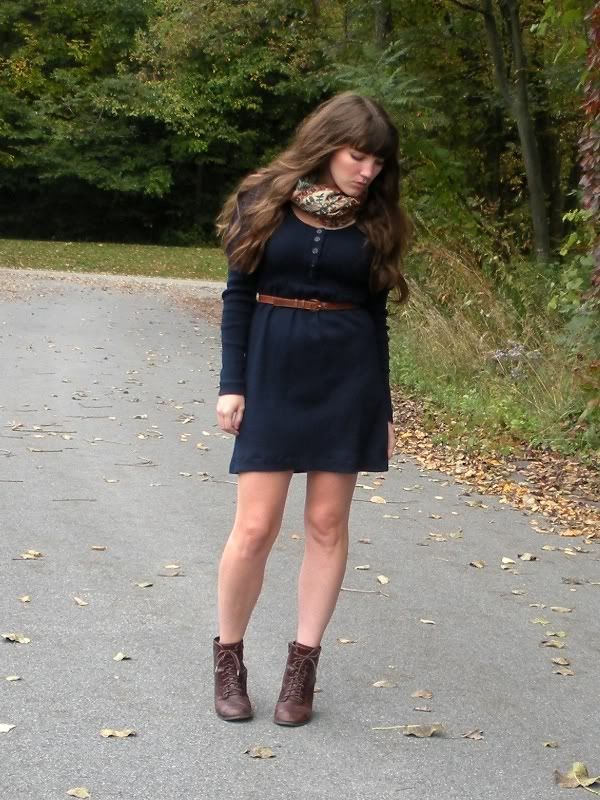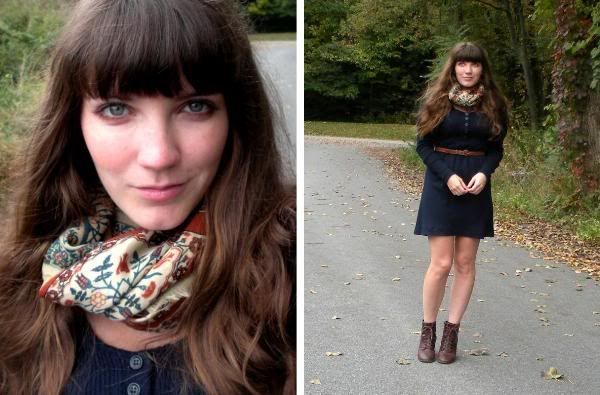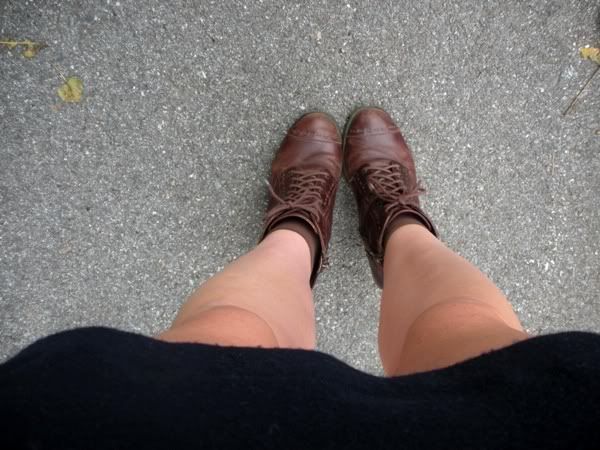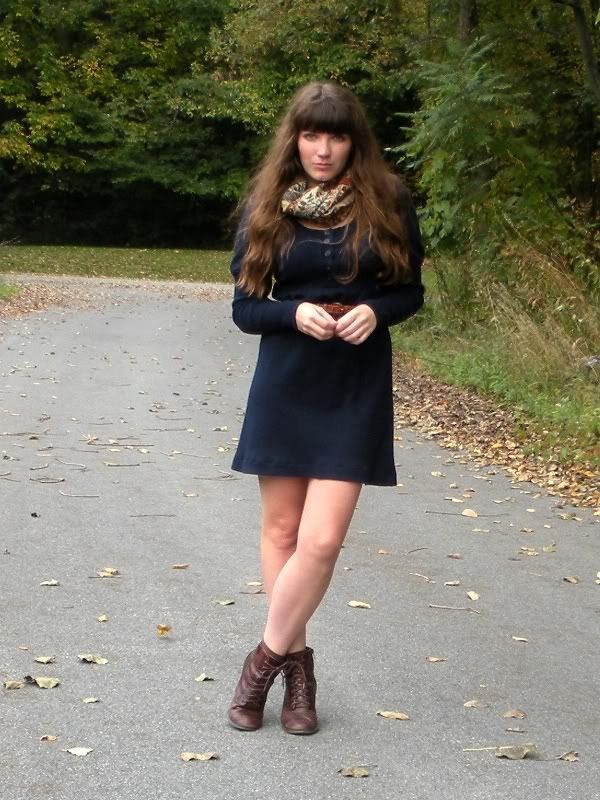 (dress/scarf/belt: thrifted; boots: seychelles
)
This dress was to the floor when I thrifted it from Goodwill, which (as you know) is a length I have recently embraced. However, I would look way too
Big Love
in a full length wool dress with puffy sleeves. Not happening. It's obvious that this dress was handmade, which is pretty impressive. I hope someday my sewing skills improve beyond the odd hem job (I actually hemmed this one on my sewing machine, which was a first).