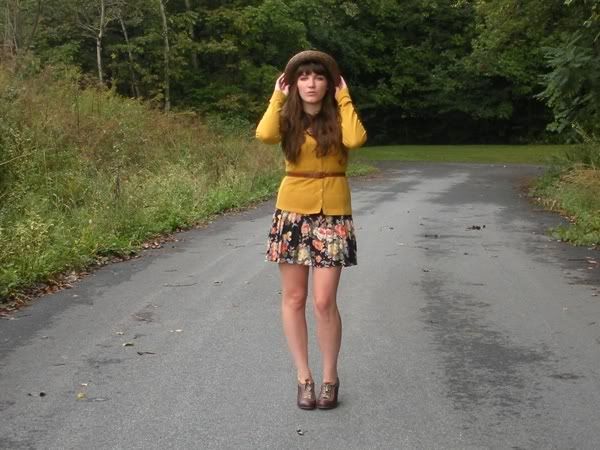 First order of business: new shoes!! Secondly, please disregard the spot on my face. At one point while taking these photos I brushed something off my cheek and ended up with a squashed mosquito and a bunch of blood on my hand (TMI?). I got a little freaked out, as I tend to do around blood that I'm not sure came out of my own body, but when I looked back at these photos it became quite apparent that the little devil had been happily suckling on my face for at least five frames. Isn't bug season over by now?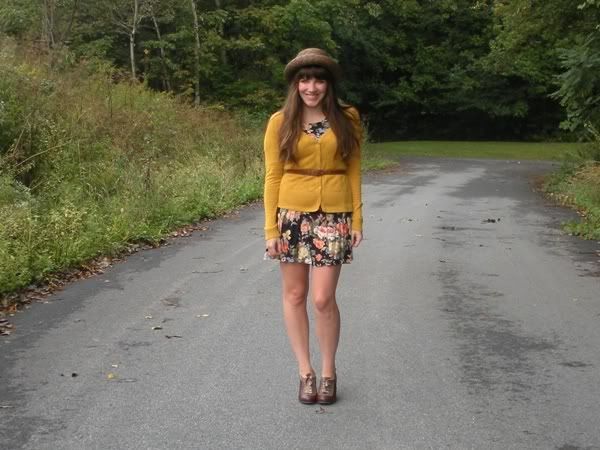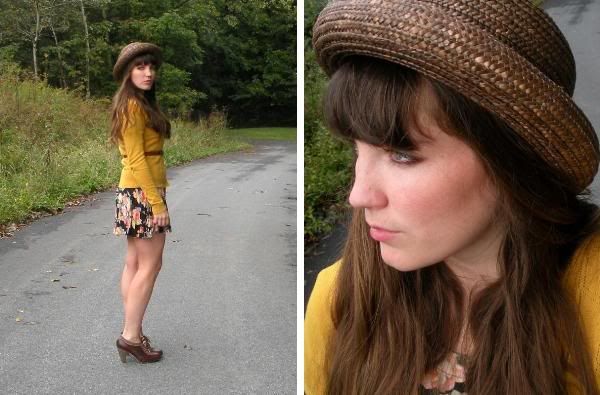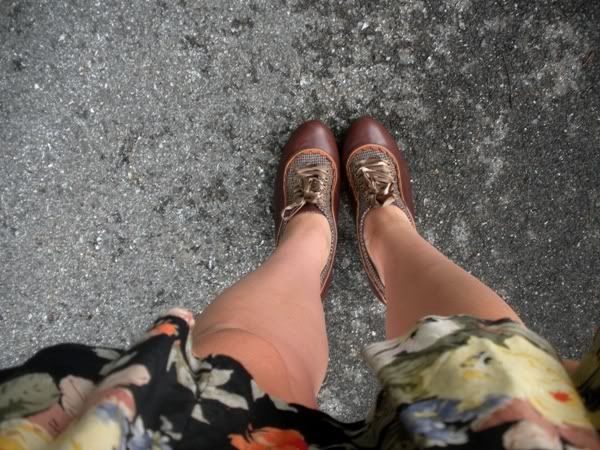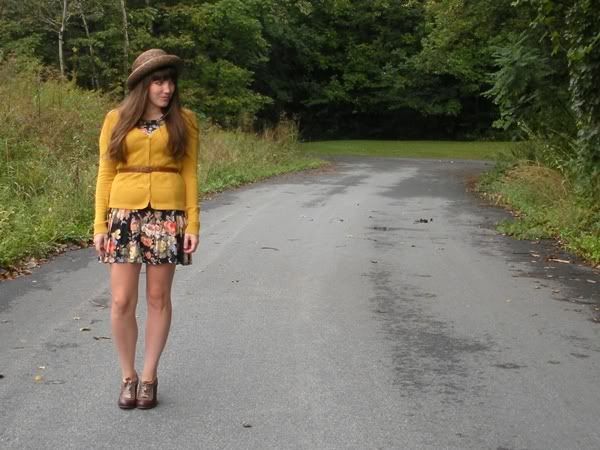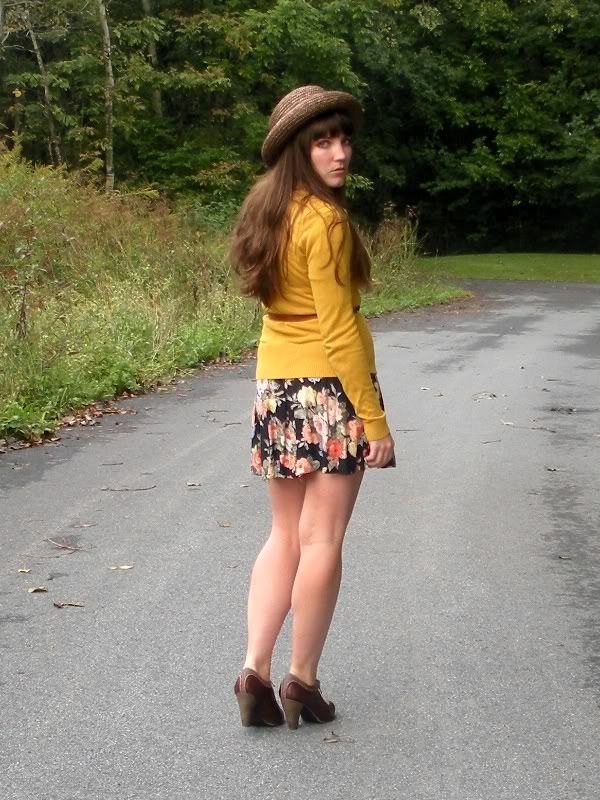 (dress/hat/belt: thrifted; sweater: h&m; shoes: poetic license)
I enjoy my new shoes :) They remind me of a gingerbread house, which is always a delight. Still being wishy-washy about whether or not to spring for the yellow (or if I should perhaps purchase an altogether different pair of yellow heels--I blame you,
Steph
)... I need a bigger closet.
Not feeling terribly loquacious today. Just trying to get over the hump. Excited for the weekend, optimistic about learning (basic) German and finishing a draft of my novel by the end of the year (!), generally pretty content (even though I have to do laundry tonight... blech).