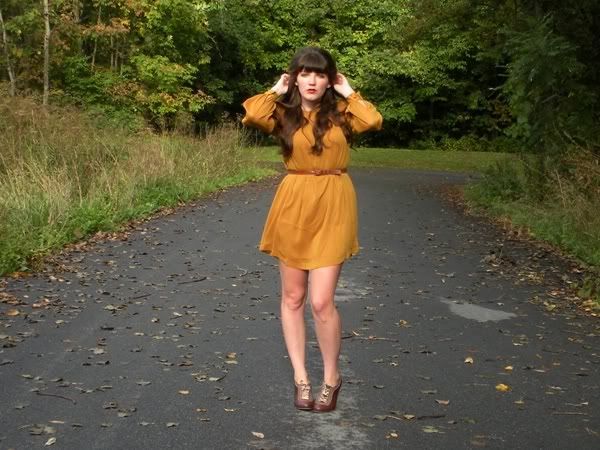 This dress is the reason I wanted to go to H&M, and its loveliness did not disappoint. The mustard color, subtle mini-pleating, and vintage vibe are just what I need this season. And I think it looks splendid with these shoes :) Speaking of these shoes, I'm grateful that they are accented with orange, because I get anxious when my shoes don't match my belt, but I'm still on the hunt for a dark brown skinny belt. This way, the light brown kind of matches the orange part of my shoes (one of those fashion faux-pas that I don't think I'll ever feel comfortable embracing).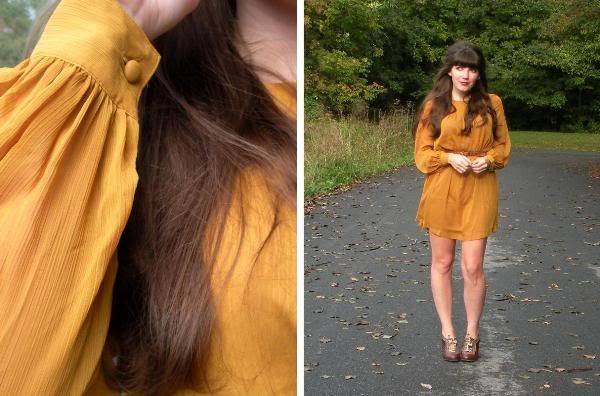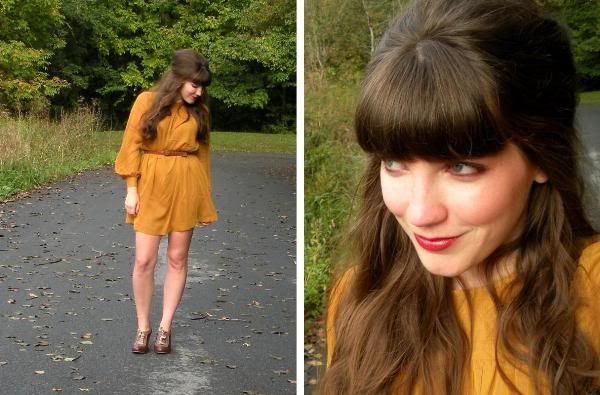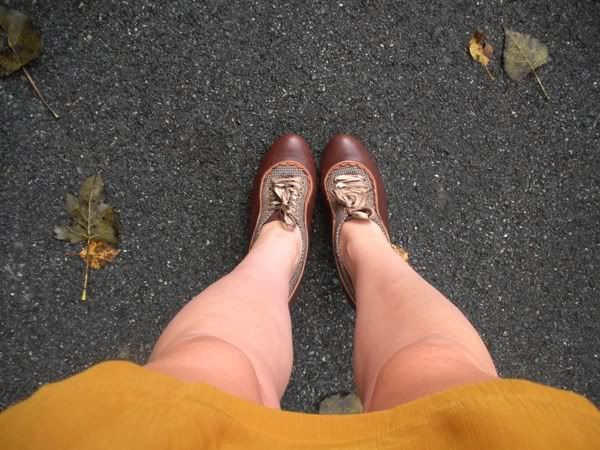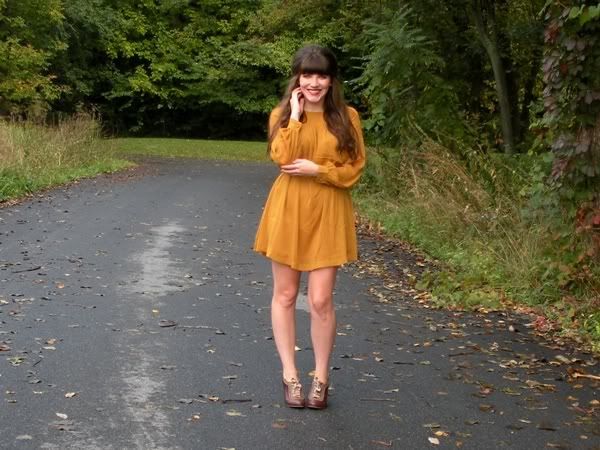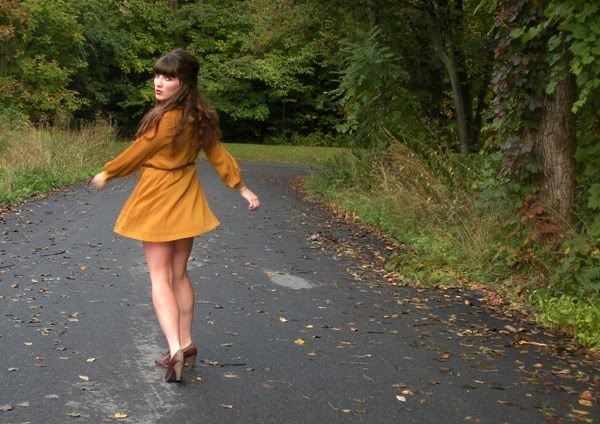 (dress: h&m; shoes: poetic licence; belt: thrifted)
One of the great things about having a daily blog is documenting the changing seasons. Every day there are a few more leaves on the ground and the surrounding trees slowly change colors. I think it might be time to have some hot cider in my life.
If all goes as planned, I might have an incredibly busy weekend, full of friends, food, and festive fall events. See you on the other side!