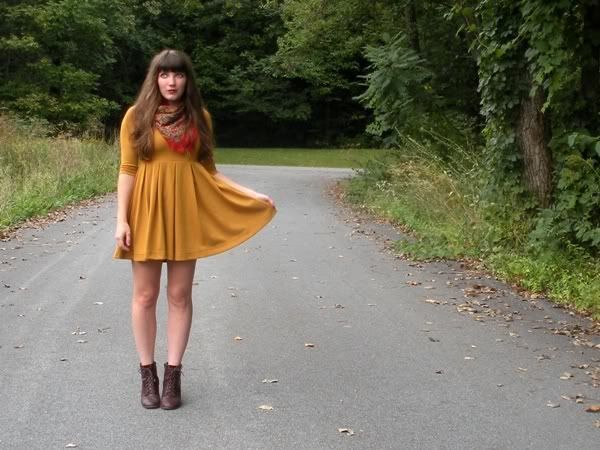 Ooooh boy, folks! Get ready to see lots of mustard yellow this fall :) It's my favorite color by far, and I already bought two H&M dresses in the shade, so if that's any indication of things to come... yeah. Lots of spicy mustard.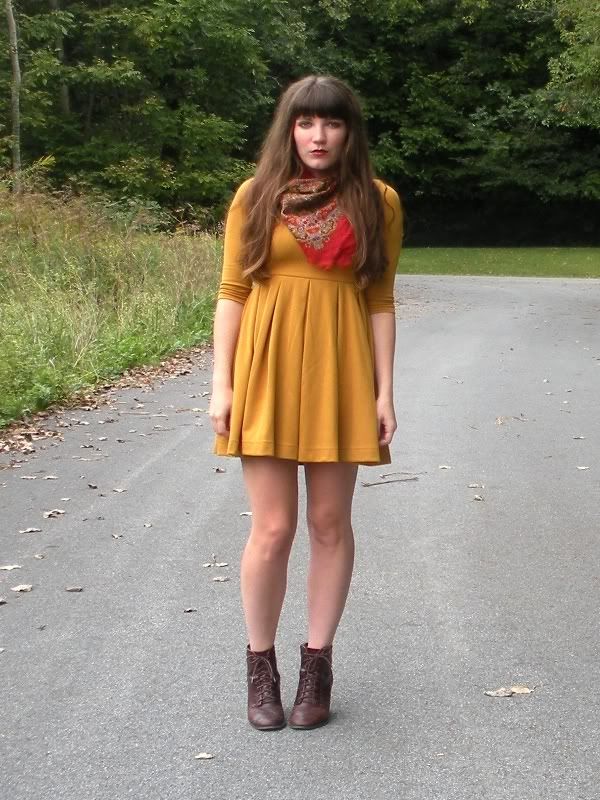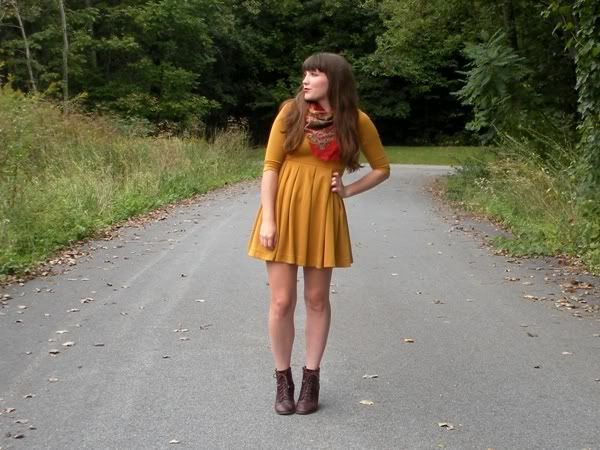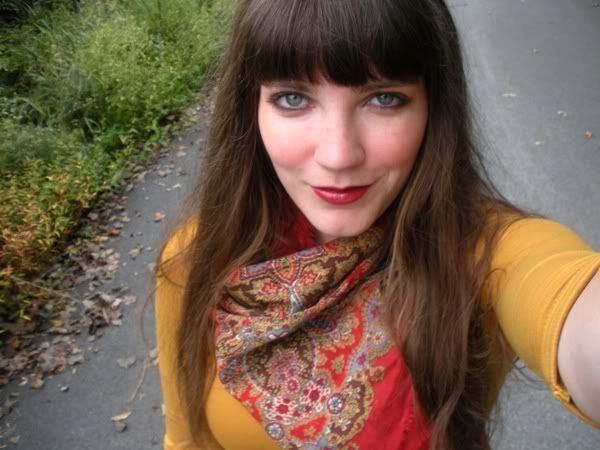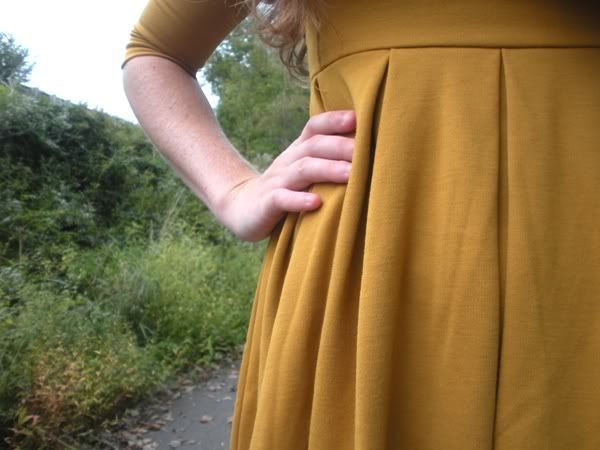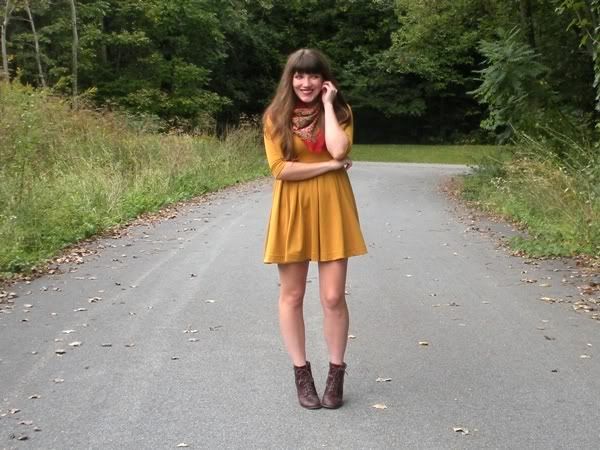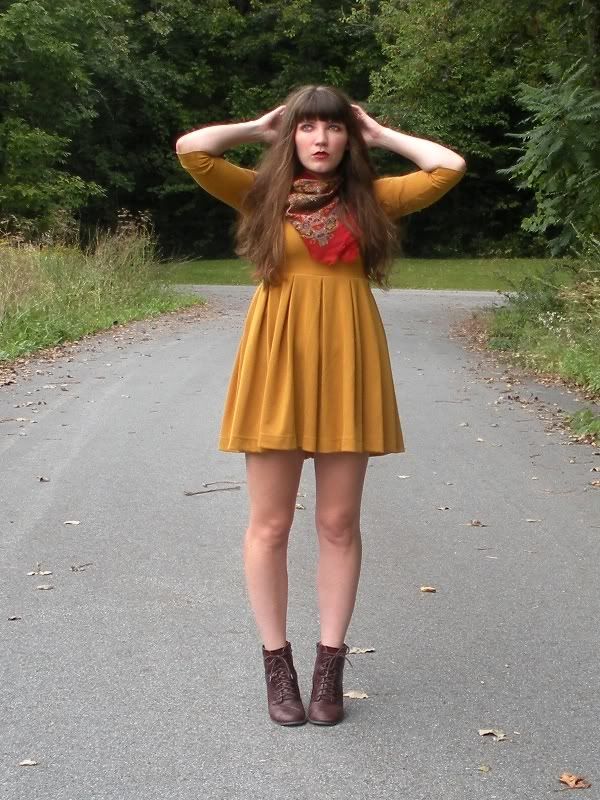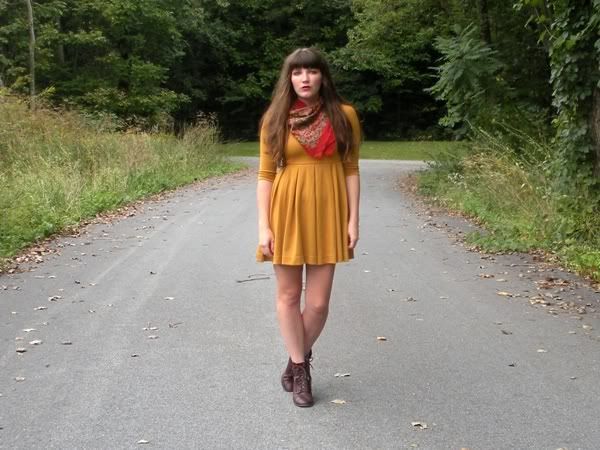 (dress: h&m; scarf: thrifted; boots: seychelles)
Speaking of mustard, remember how I went on and on about how much I really, really wanted
these shoes
?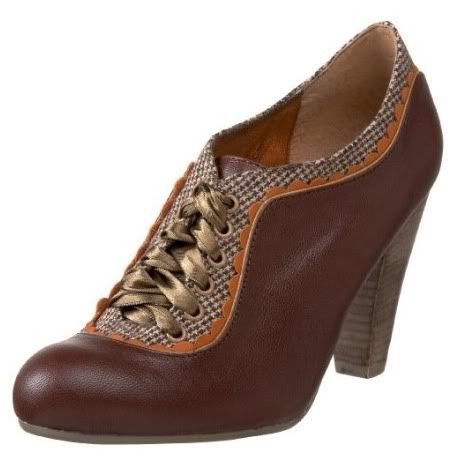 Yeah... whoops. I did originally want the yellow, but the more I thought about it the more I wanted the brown (mostly because I know I would wear them more often, and if I had a bunch of money to throw around I could afford to buy shoes that were more outrageous). So I bought the brown. But I still really want the yellow! I'm so torn up about it :) I might end up buying both, but I'm trying not to spend so much money on clothes... anyway, if you spot some yellow oxfords on my feet in the coming weeks, you'll know I caved :)
Tonight I'm meeting up with a couple of ladyfriends to wander (or ride bikes) around Burlington for the Art Hop. I've never been, but I do have fond memories of the First Friday art walk from when I lived in Portland, OR (it was one of the first things my friend and I did when we moved out there), and I'm hoping that the Vermont version will be just as fabulous. My only other plans for this weekend so far = eat nachos. So obviously it's going to be a good one :)
Happy Friday!