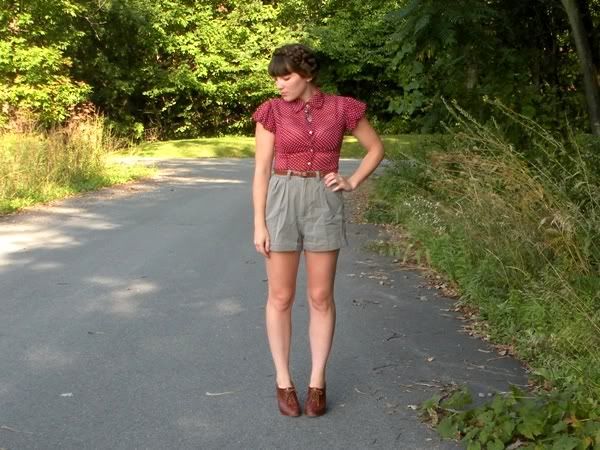 Whew, what a weekend! It felt really strange driving to work this morning, like I hadn't been in the office for a million years!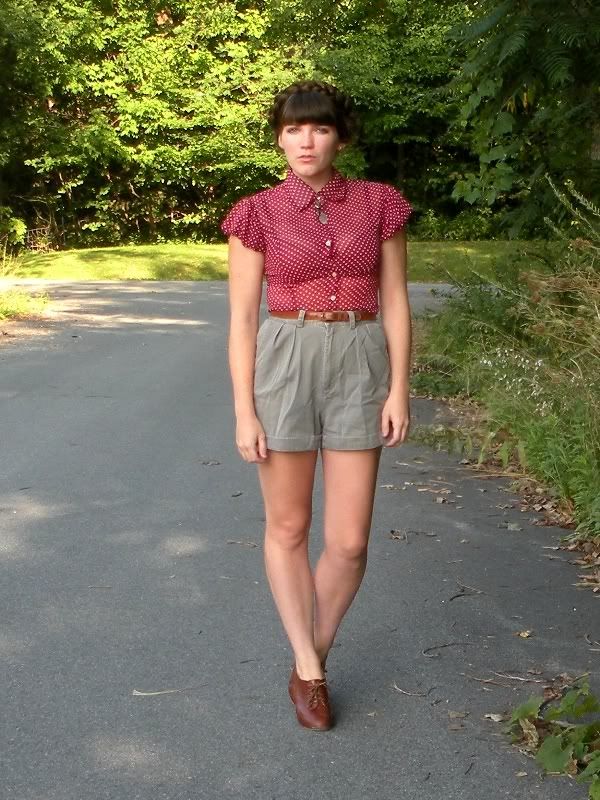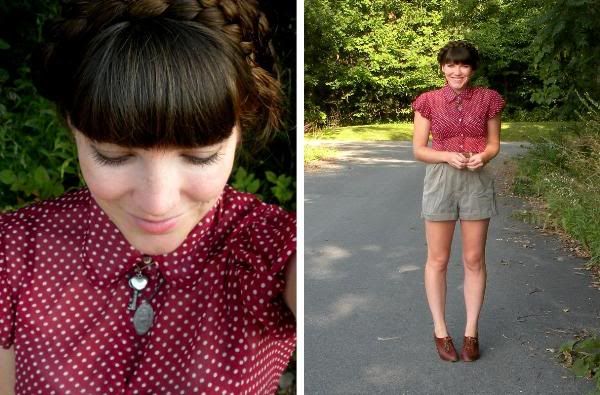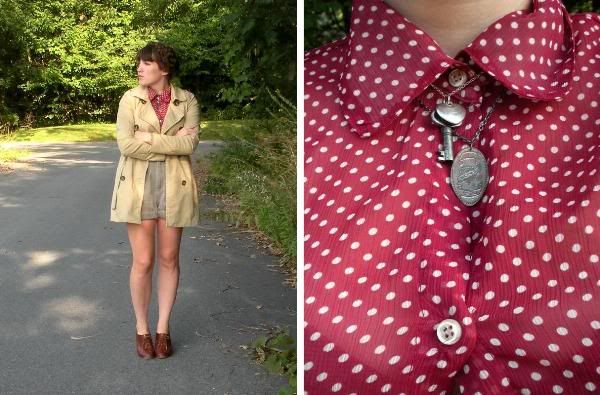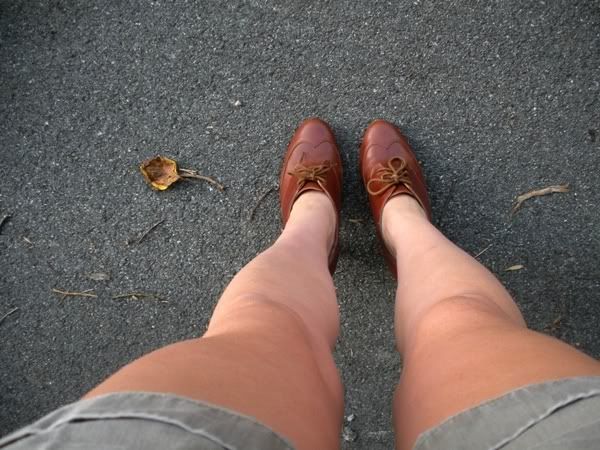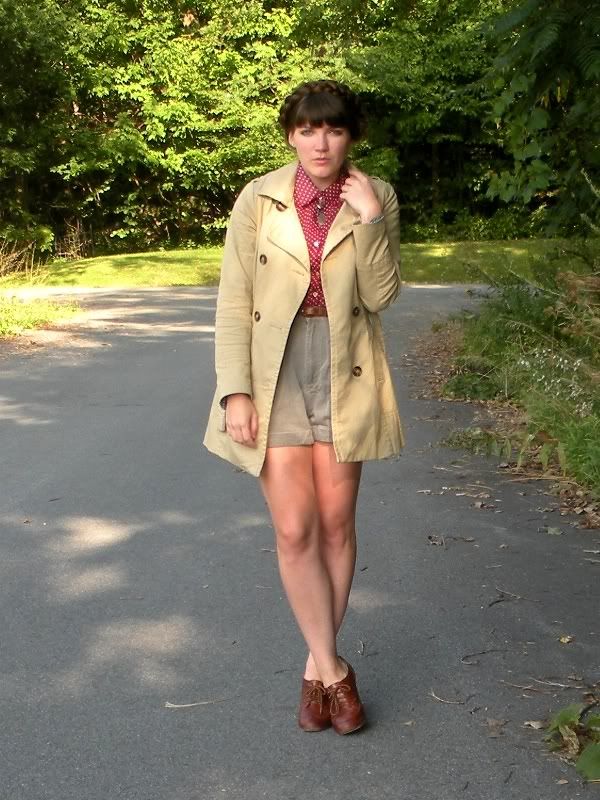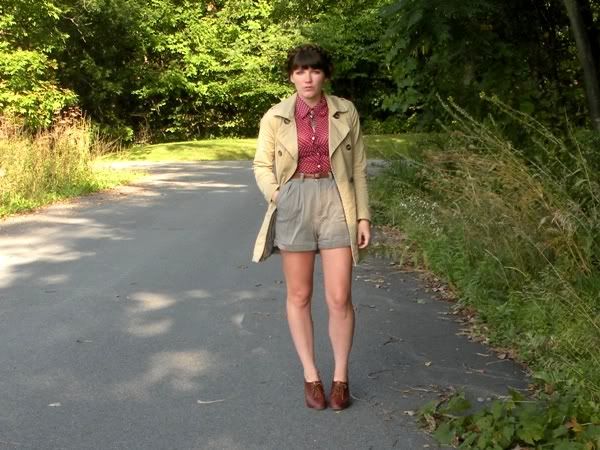 (shirt/shorts/belt: thrifted; trench: h&m; shoes: seychelles; necklaces: gifts from k)
After making his usual Princess Leia jokes about my hair this morning, K said he really liked my outfit. It's funny--I never know what is going to appeal to him. He always seems to like the most random things. On the other hand, he's usually pretty good about telling me when something is inappropriately short, etc. You think he might have mentioned that this shirt is totally transparent. Oh well, sheer is in, right?
Friday night I met up with some awesome gals for a night on the town. It was the Burlington Art Hop, which apparently is one of the biggest city-wide parties of the year or something. We met up at my friend E's new apartment, had a few glasses of wine (and a bit of a mishap with a cork and an explosion), and finally made it out of the apartment right around the time the Hop was supposed to be winding down. Luckily, nothing seemed to be closed, and we were able to wander freely through a few galleries and a giant warehouse full of studios. It was pretty fantastic. We stopped in at an awesome antique store, which also happened to be open, then went next door to hear some music. E got a call from some other friends who were hanging out downtown, so we headed thataway, decided to do some karaoke, were shut down at the door because one of the gals had an expired ID, and went to the
Vermont Pub and Brewery
for another bottle of wine. After last call we walked back to the apartment and somehow stayed awake until sunup, drinking cosmos and chatting and playing MarioKart (briefly--I was terrible). I headed home around six, surrounded by the beautiful sunrise.
It's funny, because I was just talking to a coworker last week about how long it had been since we had stayed up all night and how old we were... haha! I think the last time I stayed up all night was when K and I were first getting to know each other, talking for hours around a little campfire in his Barbur Blvd backyard.
The rest of the weekend was incredibly low-key. I did go on a bit of a spree at Goodwill on Sunday afternoon, but otherwise we mostly just hung around the apartment, watching movies and flipping through German flashcards. I'm still having trouble sleeping, which I thought would be cured by my sleepless Friday night, but apparently I was absolutely unaffected. Must be the changing seasons or something...