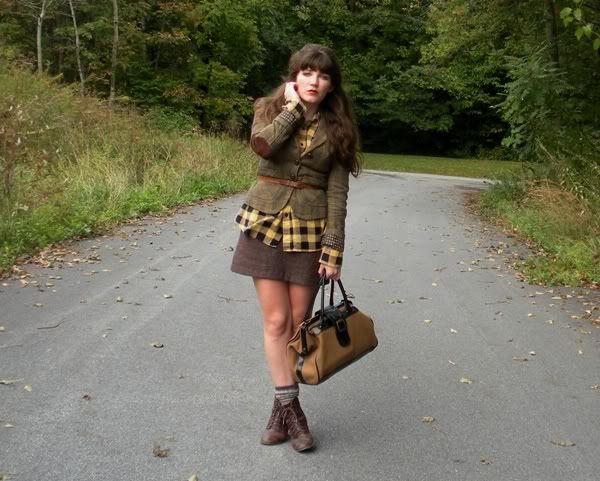 This is why autumn is awesome. Because layers plaids is fun. Also, this blazer is amazing and I wish I could wear it every day (it's a-blaaaaaazing). Truth? This buffalo plaid men's shirt=my pajamas. I wear it to sleep, and then sometimes I just keep wearing it. Now you know all my secrets.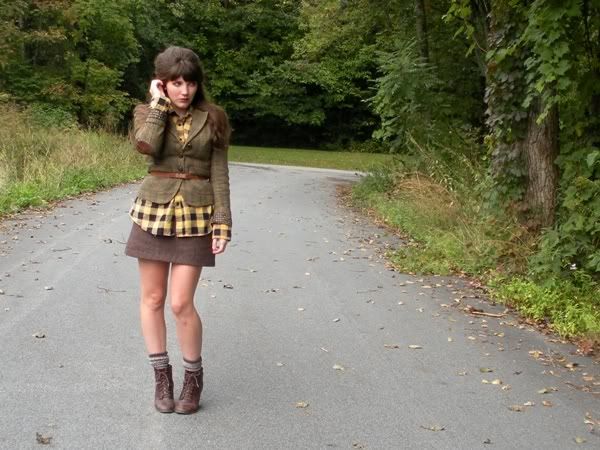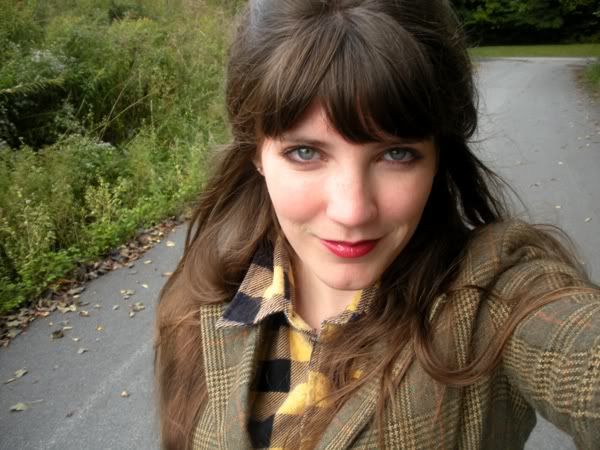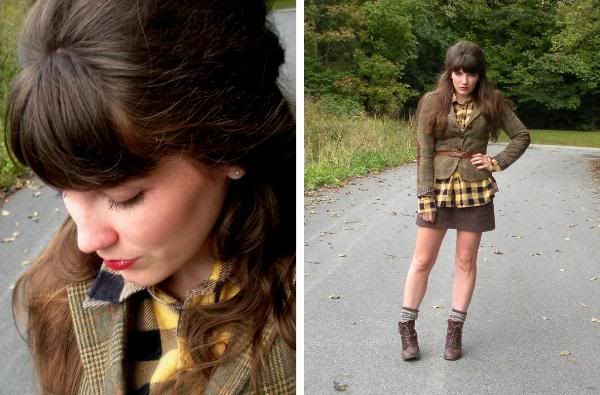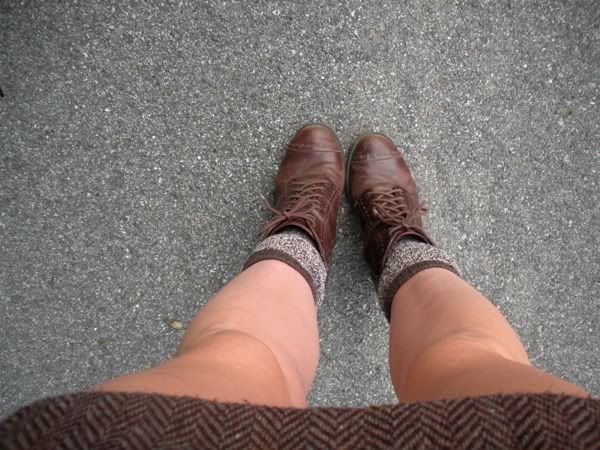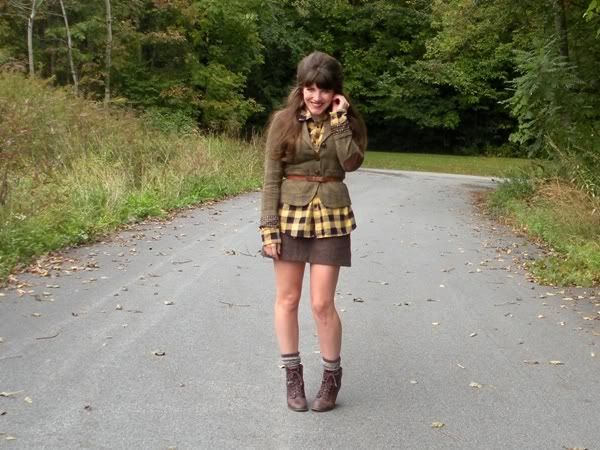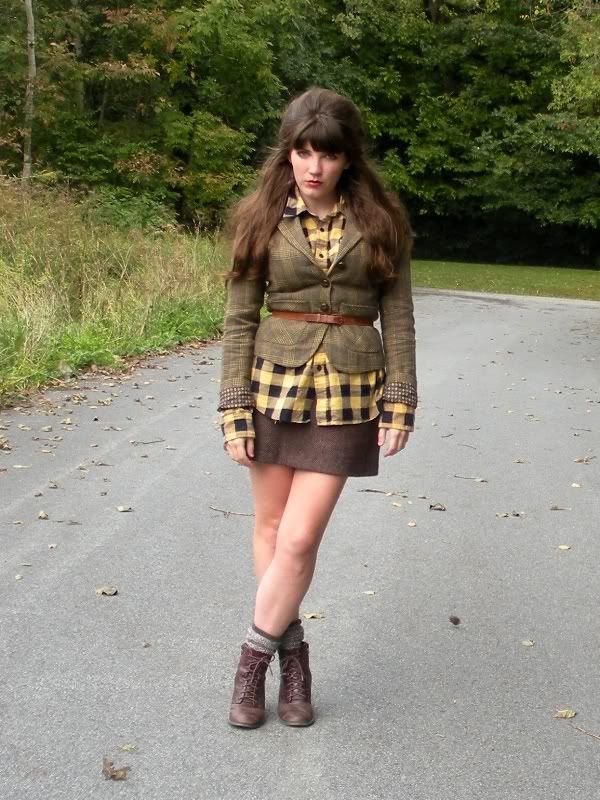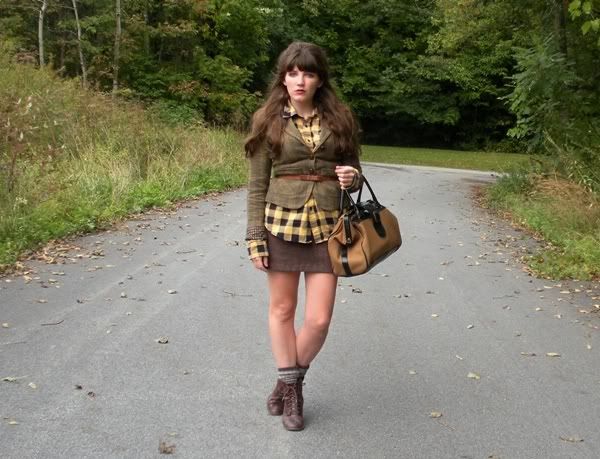 (blazer: plato's closet; plaid shirt/belt: thrifted; skirt/socks: stolen from mom; boots: seychelles; bag: uo)
Anyone else having problems with Photobucket today? It is being a menace, and I can't tell if it is the site or my computer... either way, boo hiss.
I did a little bit of math and determined that if I want to meet my self-set deadline for finishing the first draft of my novel (by the end of the year), I have to write ~4500 words/week. That kind of stresses me out, but I have written ~2000 so far this week, so maybe it won't be completely impossible. Time to buckle down! What projects are you all working on? I'd love to hear about some of your nonblog creative endeavors!