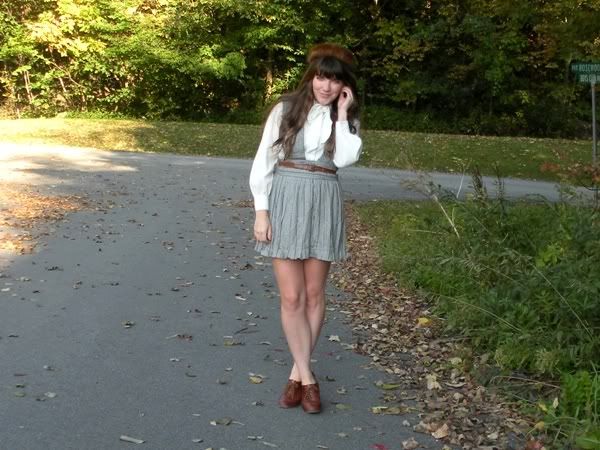 Brown and Black are the perfect combination, in my opinion. It is hard to find ways to wear this jumper, since it could potentially be sickeningly twee, but I think pairing it with vintage-inspired pieces keeps the whole look neutral and increases wearability.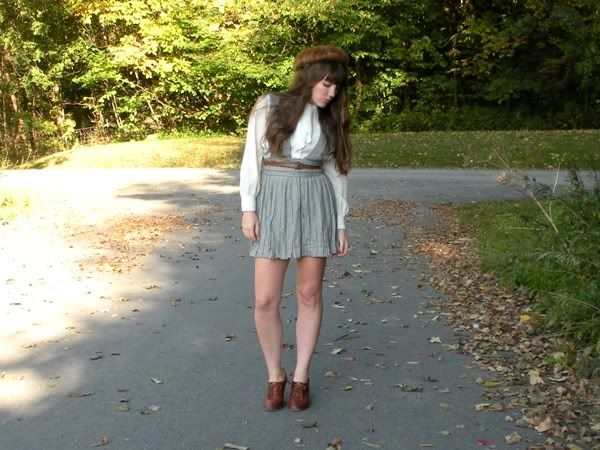 (dress/belt: thrifted; blouse/hat: gift; shoes: seychelles)
Since K usually has lots of studying to do on the weekends, we haven't been able to go out as much as we used to (I've been filling that void with rowdy ladies' nights, but I still miss hanging out with my main man). Since he doesn't have class on Tuesdays, we decided to extend the weekend a bit and have date night on Monday, which works for me! I like feeling like I have all kinds of fun happening throughout the week, rather than trying to jam it all in on my two days off.
It was an incredibly beautiful day yesterday--upwards of 80 degrees!--so we had Thai food al fresco on Church Street (red veggie/tofu curry and Thai iced tini by candlenight, yes please!) and headed home to watch ancient episodes of the X Files on Netflix (we're working our way through Season 1).
Tonight, it's back to reality--dirty dishes and laundry. Blech. That's the trouble with being busy--there are always chores that get pushed to the side by good times. I need a maid.