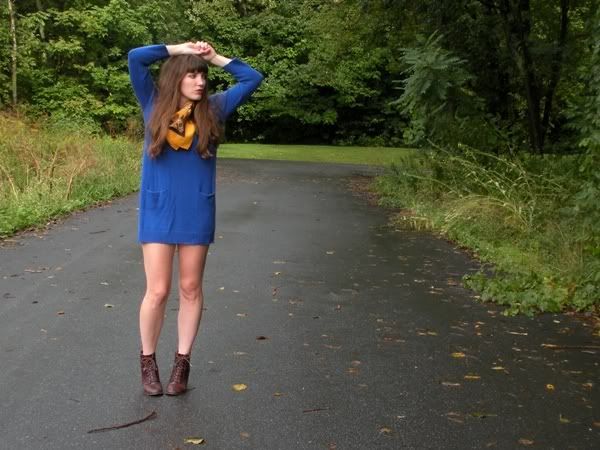 After yesterday's neutrals, I was craving some color this morning. I found this (too big) sweaterdress/tunic from Express at Goodwill recently and fell instantly in love with the color. I've been wanting a dress in this royal blue hue ever since I saw a brunette on The Bachelor wearing the color and looking lively and fun. (Inspiration can be found everywhere!) I've kind of been embracing the slouch/shirtdress lately, maybe because I need to go to the gym, but mostly because comfort is key when you're sitting in an office all day, and I feel like I'm wearing my pajamas!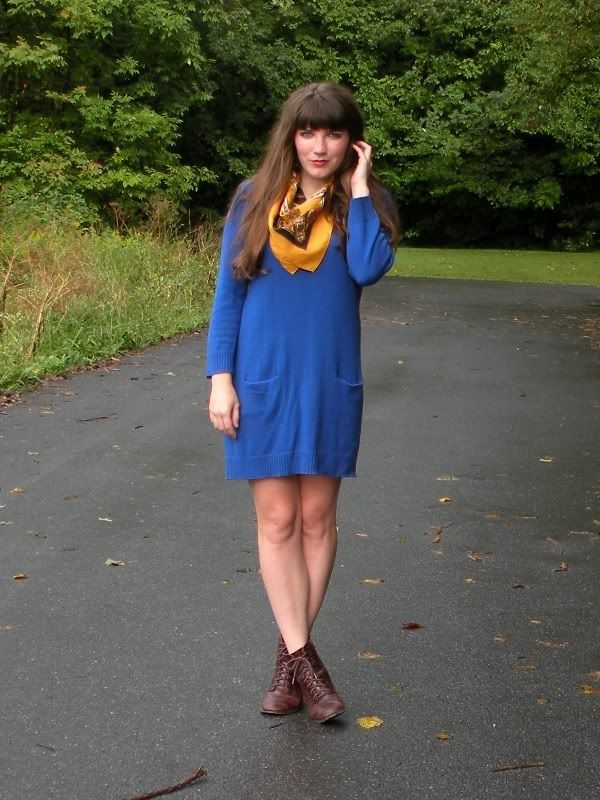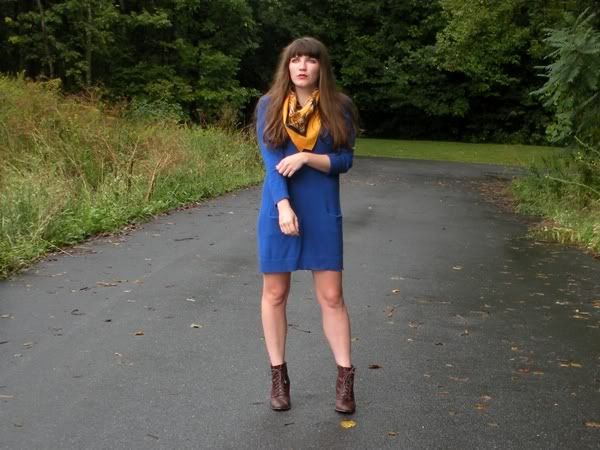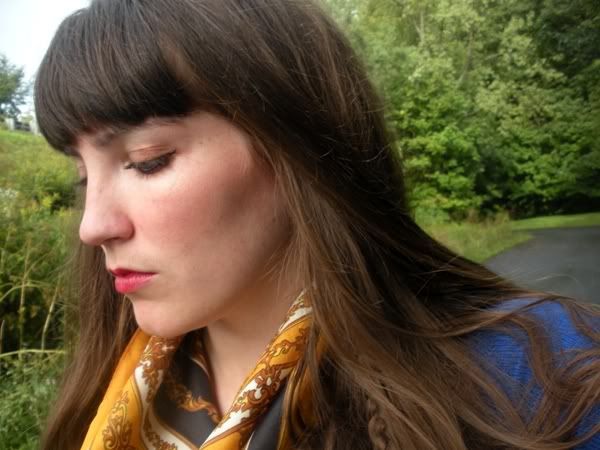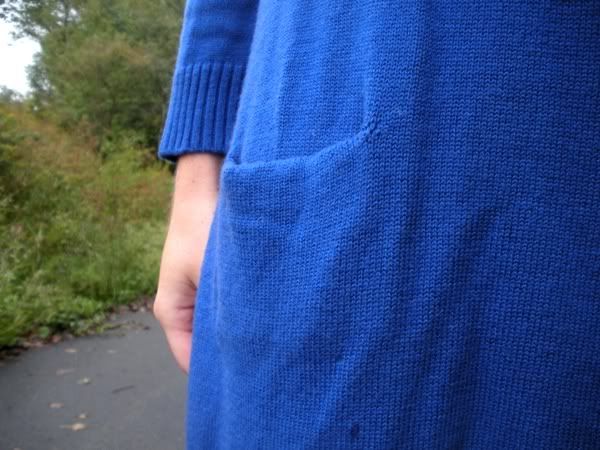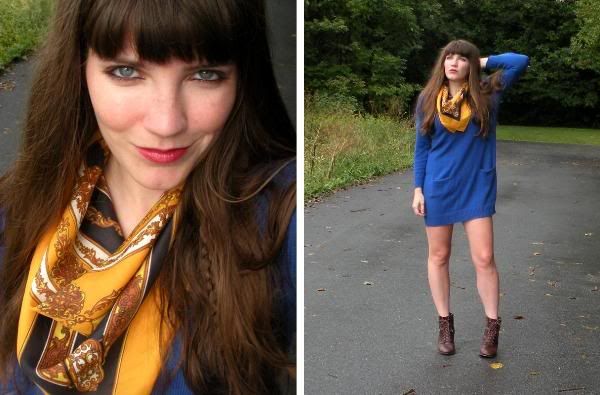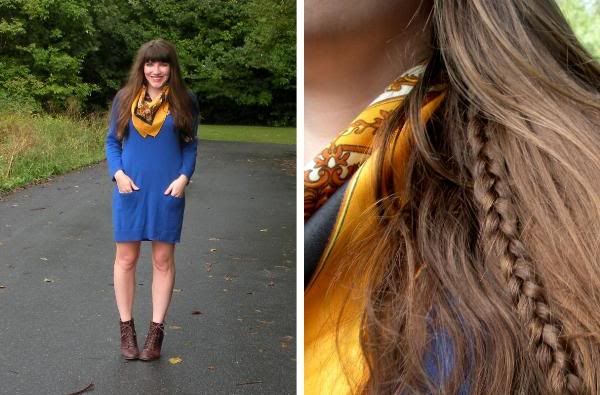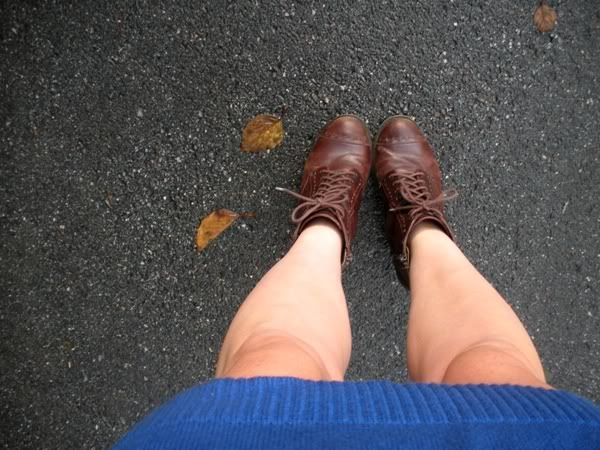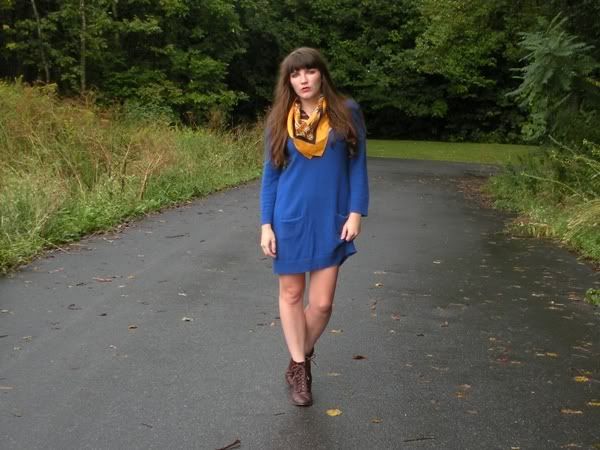 (dress: express via goodwill; scarf: thrifted; boots: seychelles)
Since K and I have both been epically broke lately (and it's been grey/rainy), we've been spending a lot of time watching movies/TV shows on Netflix (well, mostly I have--he's been studying). Our most recent discovery is
Party Down
, a funny little show about Los Angeleans working for a catering company while waiting for their big breaks in Hollywood. This is my favorite kind of show: an understated and hilariously awkward character study in the spirit of
The Office
and
Flight of the Conchords
(which I hope everyone has seen/heard of). We also rather recently laughed all the way through the first season of
The League
, which I stumbled on because it stars married couple Mark Duplass and Katie Aselton (who I first saw in the charming indie comedy
The Puffy Chair
), who I think are great.
Oh, and
Pinterest
is awesome. I couldn't sleep last night and spent far too much time scrolling through the pins. It's not complicated anymore :) Mostly I was just annoyed that it forced me to create a Twitter!