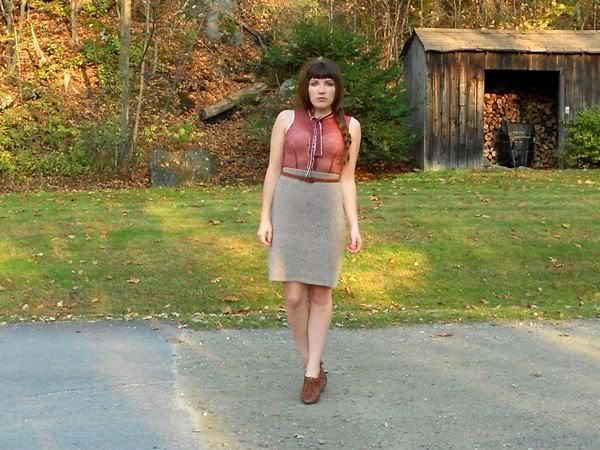 ... and it's cold. Too cold for sheer&sleeveless in the open air.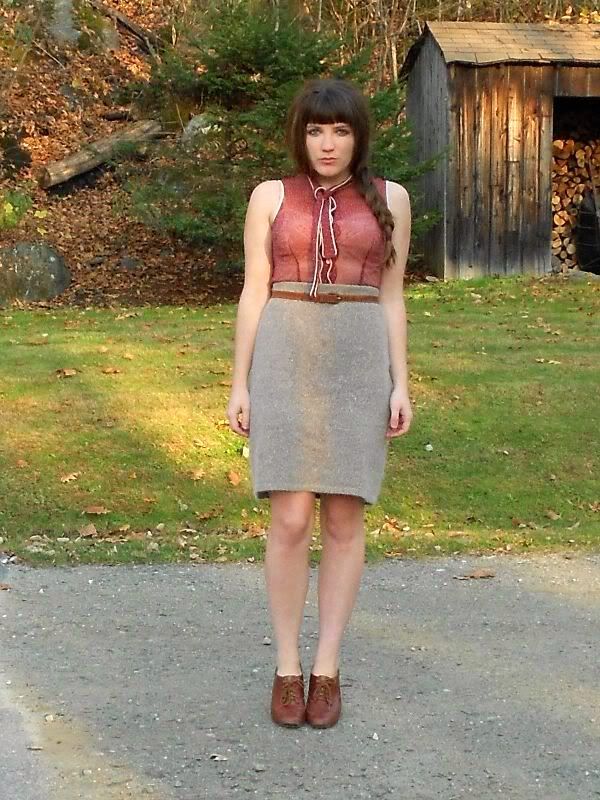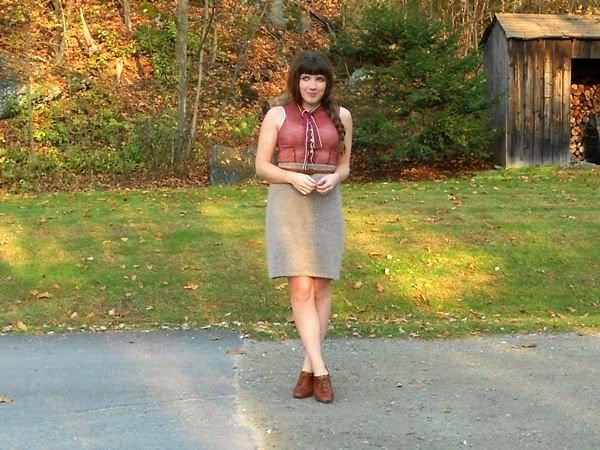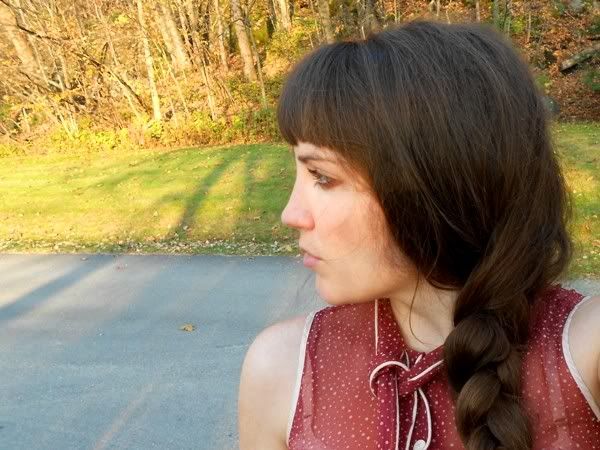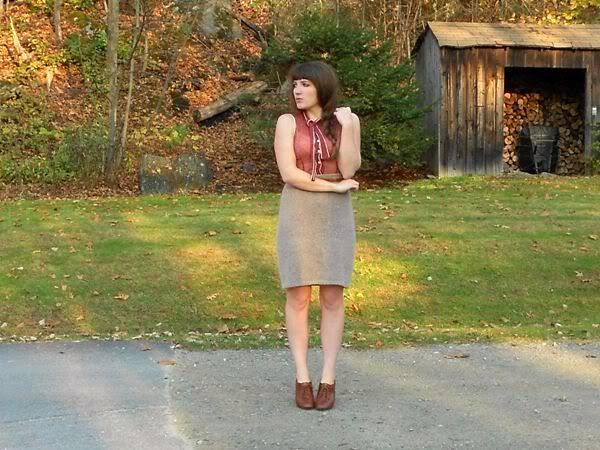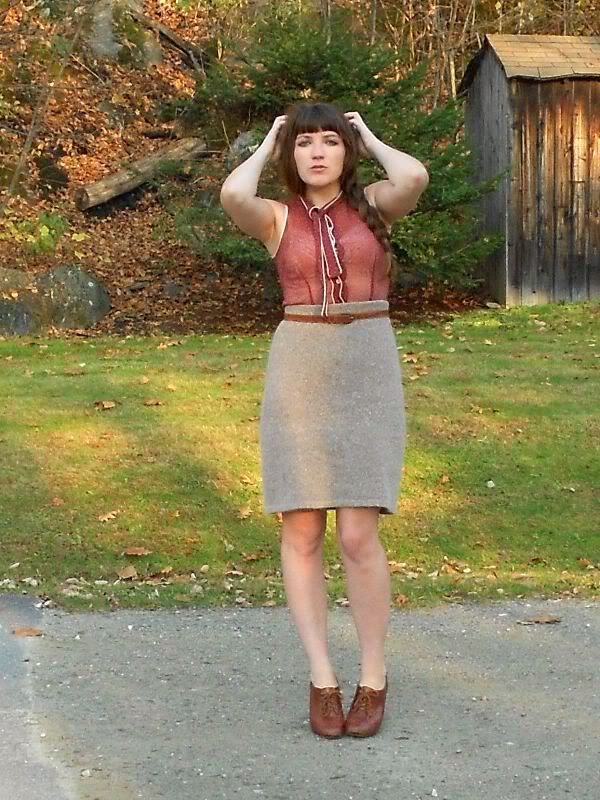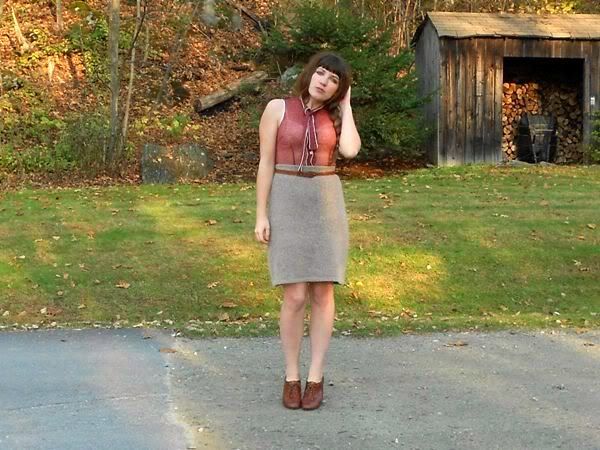 (dress: vintage; slip: uo; skirt/belt: thrifted; shoes: seychelles)
Halloween was wonderful! K and I didn't try to do anything too fancy, which I think is key. We carved our funny pumpkin...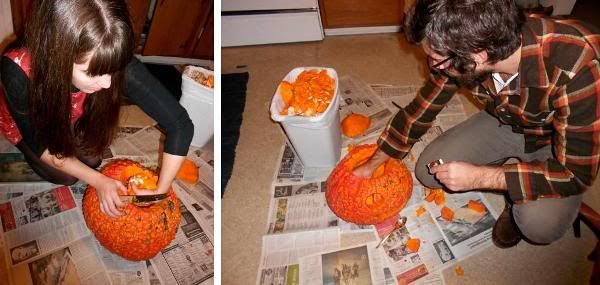 ... and then ordered a pizza and cuddled on the couch watching scary movies and drinking wine (and playing with matches). It was the absolute perfect way to spend the scariest night of the year, especially after such a busy weekend!