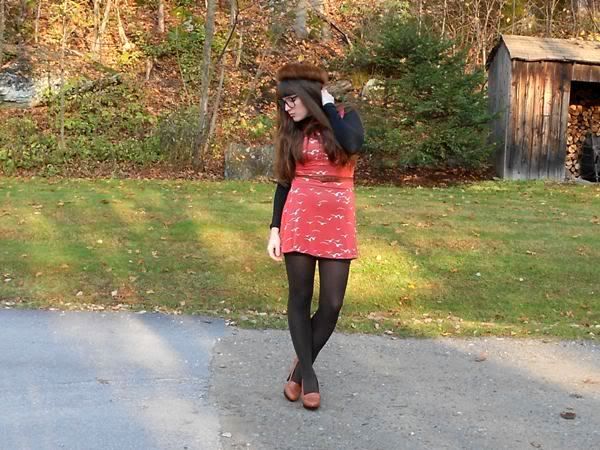 HAPPY HALLOWEEN!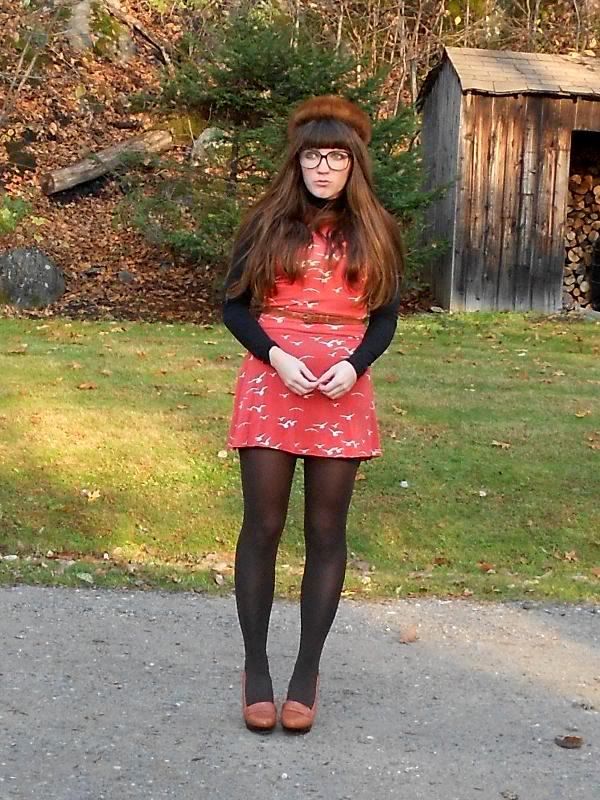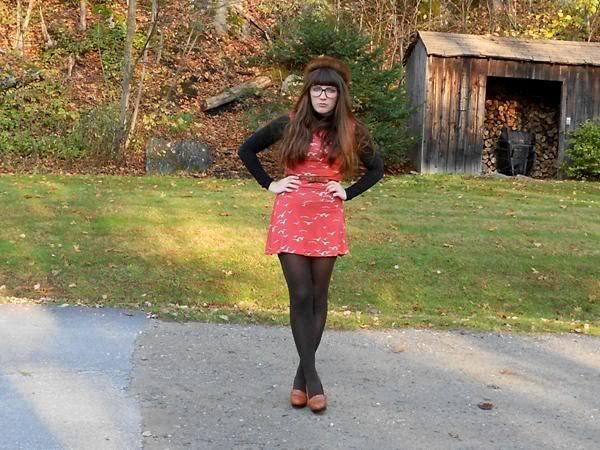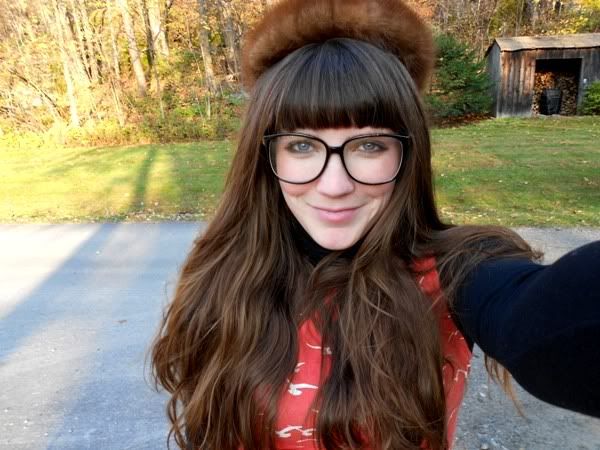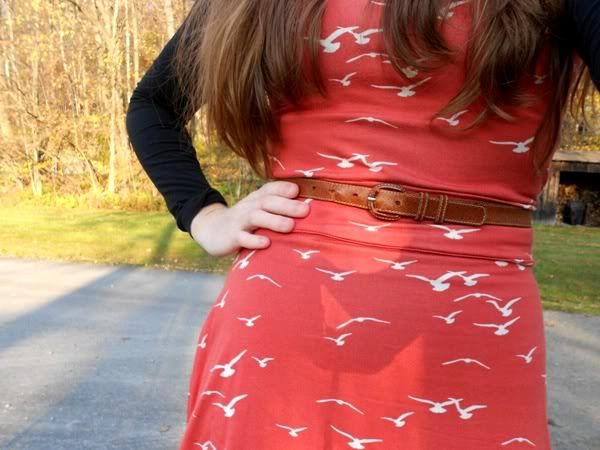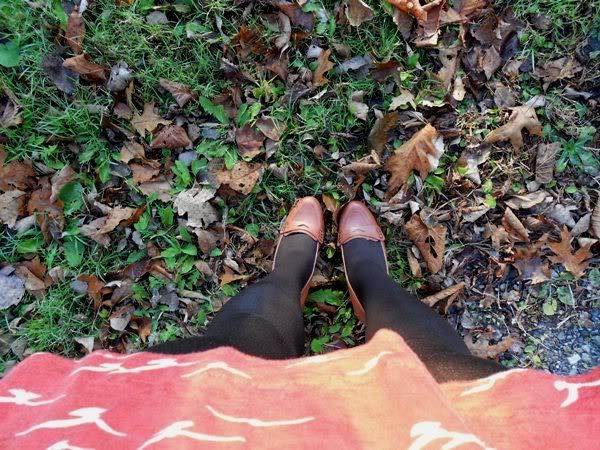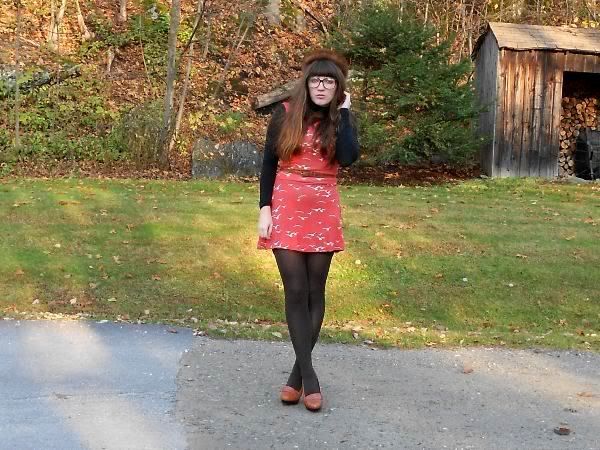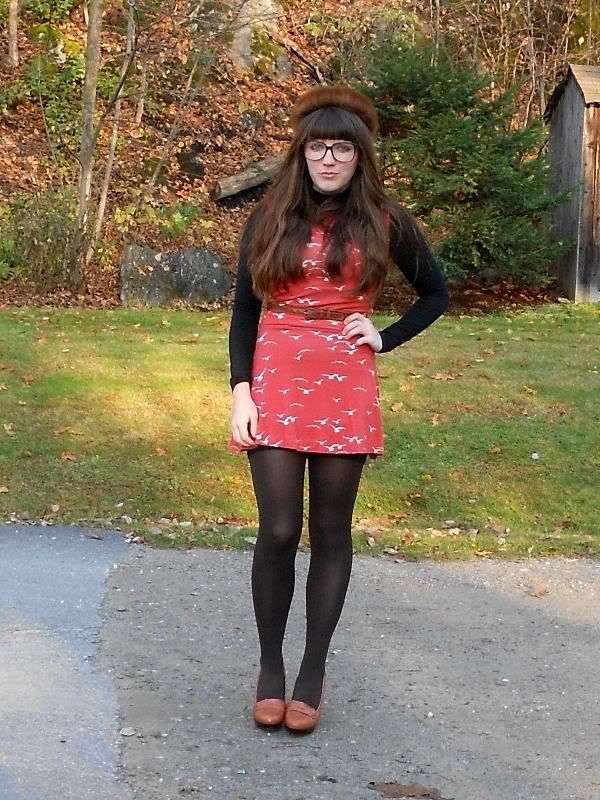 (dress: diy; turtleneck dress: american apparel; hat: vintage; glasses: f21; shoes: lulu*s; tights: hue)
I definitely failed on the costume front this year, but I wanted to do something sartorial to acknowledge the All Hallows holiday. Orange and black it is!
I had quite a weekend! Friday was my birthday (as you know), and K planned out a great evening for us. We went to dinner at our favorite Indian place in town and had a leisurely meal over Darjeeling tea and yummy curries before walking across town and descending into FlynnSpace for the
Trio Gusto "Paris Hot Club"
show. The space was arranged to evoke the ambience of a Parisian nightclub in the 1930s, and the music was fantastic. It was the perfect night--my fellow knows me so well! :)
On Saturday we drove to my parent's house in Woodbury and played music for a few hours in preparation for our show that night. Around 7 we headed over to the
White Rock
for pizza and drinks, and the
Fresh Greenes
kicked off the show while we ate and tapped our toes. We played an hour-long set and then hung out while the Fresh Greenes wrapped it up. After the show we headed over to a friend's house (in the snow!) for a little after-gathering, which involved a light-up drink fountain filled with spiked cider, pie and pumpkin bread pudding, and playing of the organ. By the time we were ready to leave the snow was really coming down, so we had a long drive home and didn't end up getting back to the apartment until around 3 AM.
The next morning we got up bright and early for brunch across the street at
Toscano
with my fabulous family, where I ate Florentine Benedict and sipped a mimosa and we had a lively conversation that got especially fiery when we started discussing the education system in this country (as usual). I spent the rest of the day curled up on the couch watching indie movies and winding down.
Tonight K and I are carving our pumpkin (finally!) and watching scary movies! Can't wait :)