I love days like this. The sky is grey, there is a crisp fall breeze, the leaves match my outfit... ;) This dress is perfection for autumn.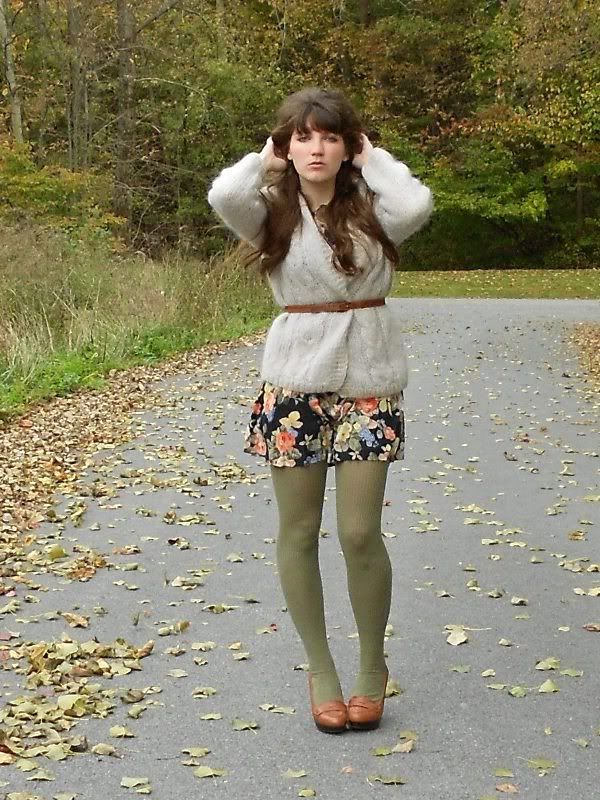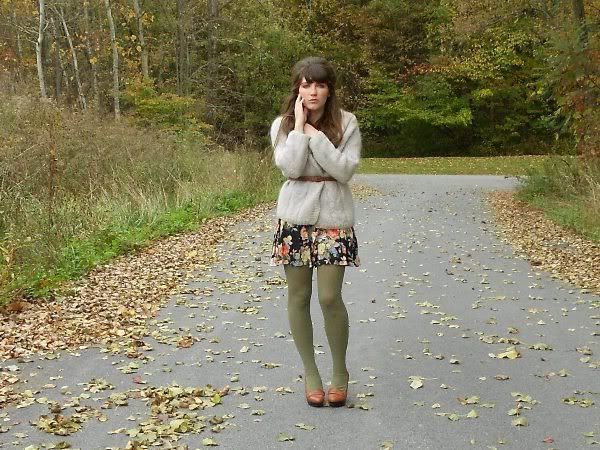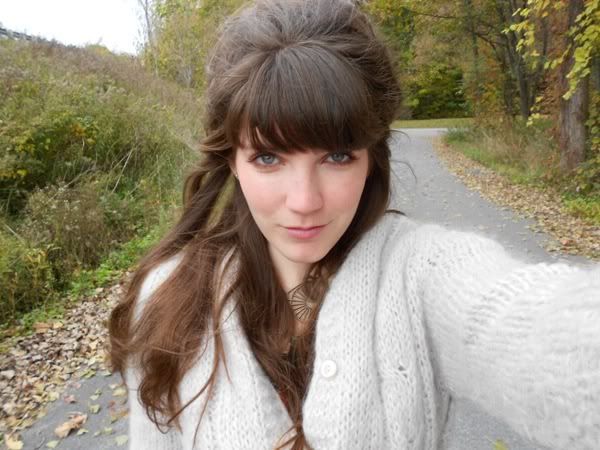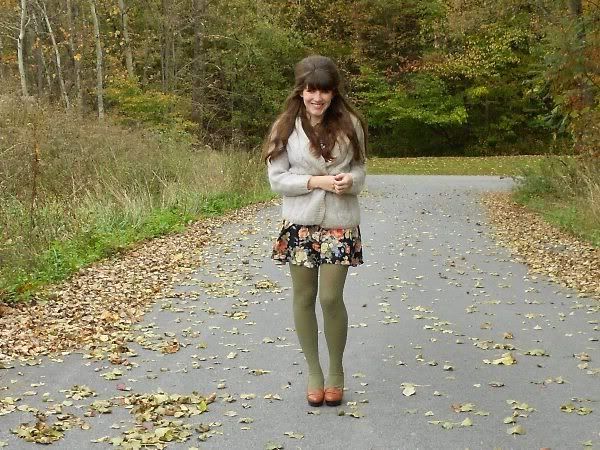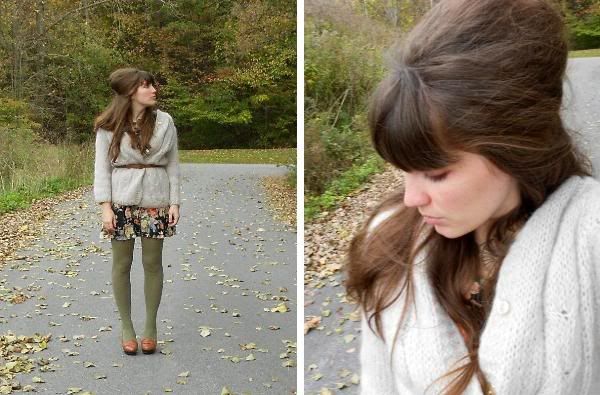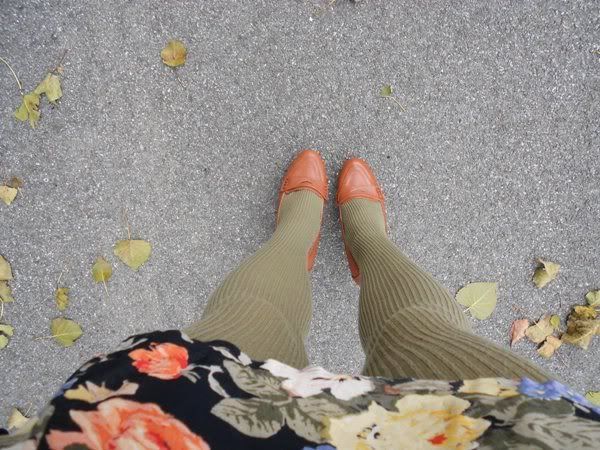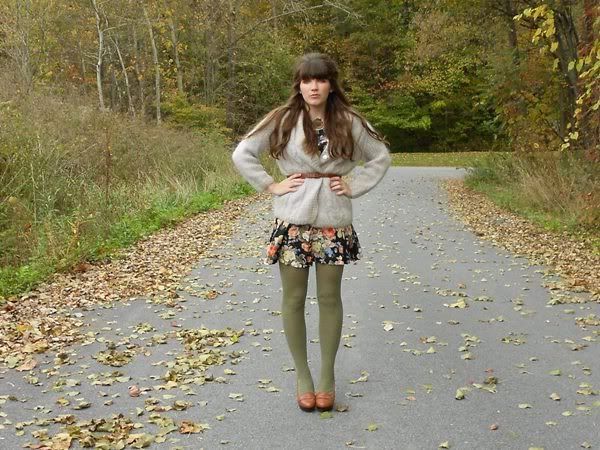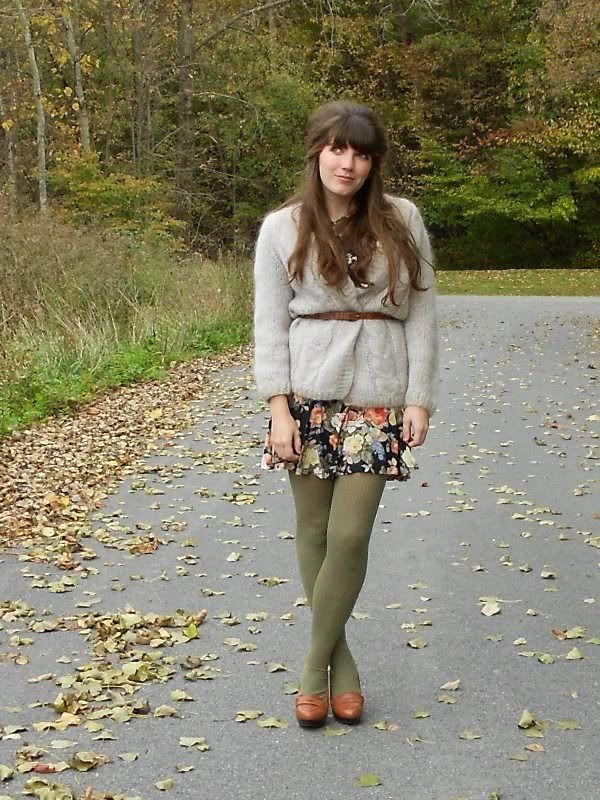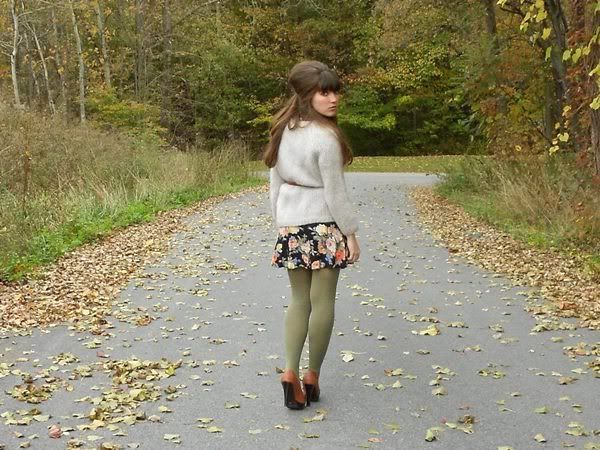 (dress: thrifted; sweater: vintage; tights: h&m; shoes: lulu*s)
I really should just commit to doing my hair every day. I always like my outfit better when I tease my hair... is that weird? It's like an accessory in and of itself. When I was at the grocery store the other day, the cashier asked me if I was wearing a bumpit, and when I assured her that it was au naturale, she was quite impressed. Apparently she had fond memories of her mother's hairdo back in the '60s, and all of the teasing and hairspray it involved. There is definitely something to be said for not ravaging the heck out of your hair on a daily basis, but I figure since I don't straighten or dye it I'm probably better off than a lot of ladies anyway (as far as damage is concerned). <--- That's just me justifying my actions. I do that.
After my fun-filled weekend, I find myself in a bit of a Hump Day Slump today. Maybe it's just the laundry looming over my head. Hopefully the apple pie I'm having for lunch will lift my spirits (I tried to protest the apple pie bake-off at the office, but in the end it was too much to resist).
I just got a sudden urge to jump in a leaf pile.
That was weird.