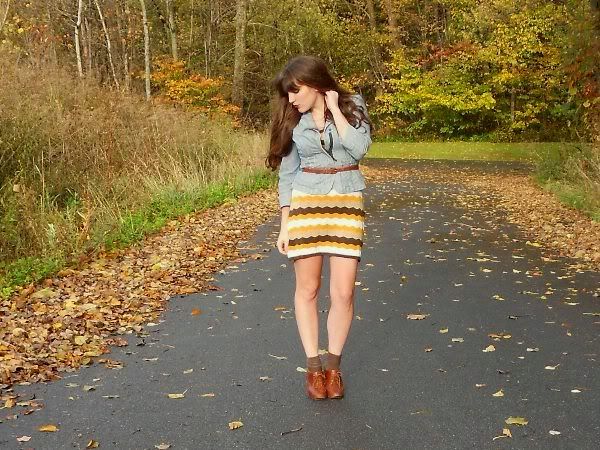 This dress is one of my very favorites, but I struggle with styling it up in new and different ways, since the print pretty much speaks for itself.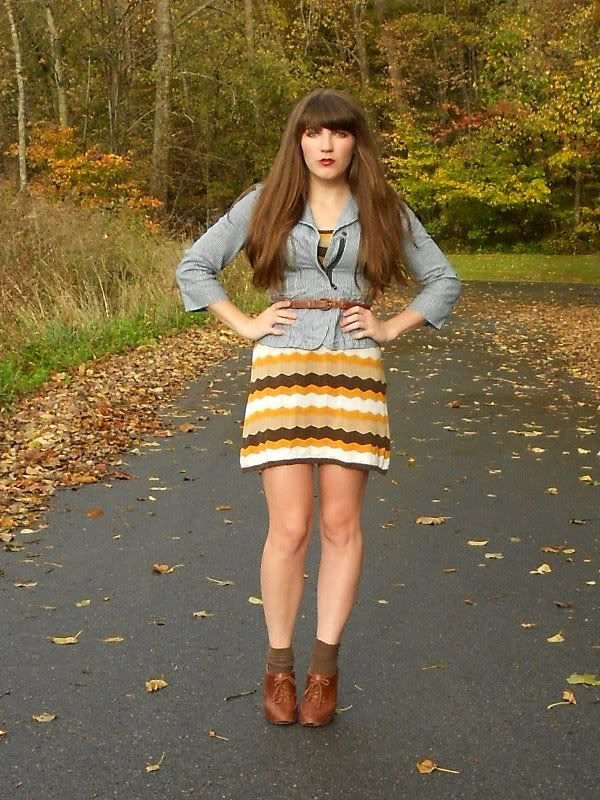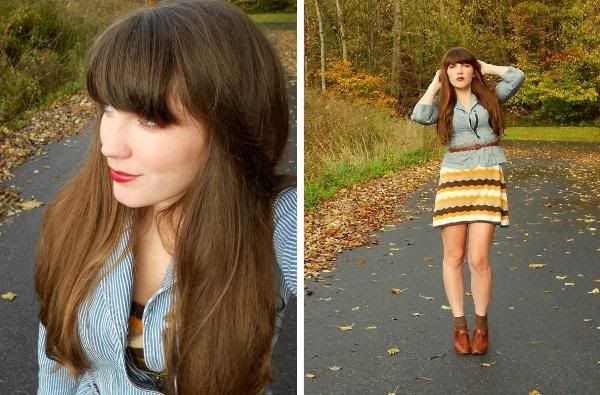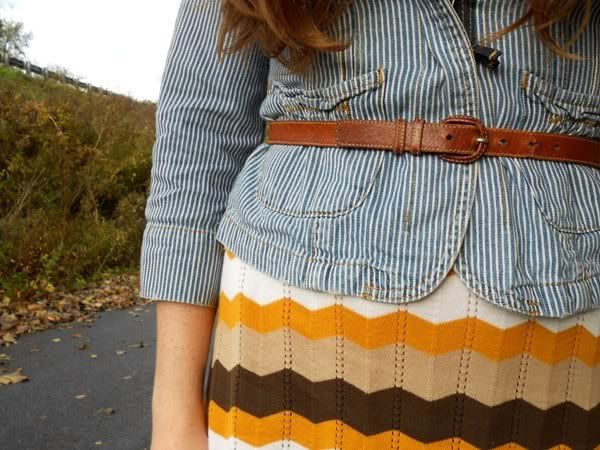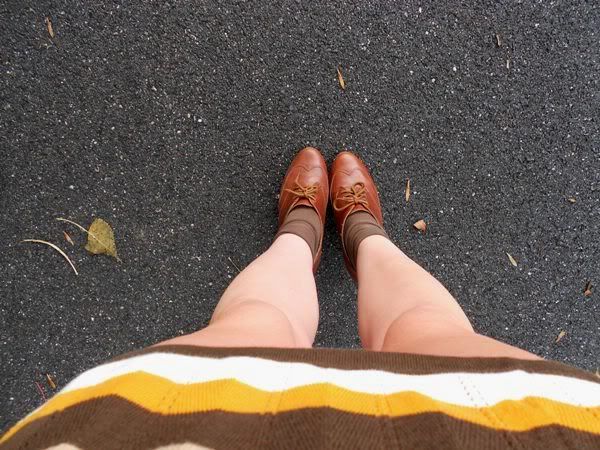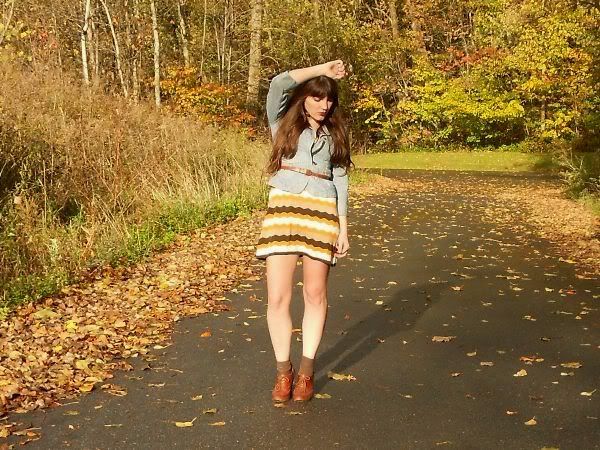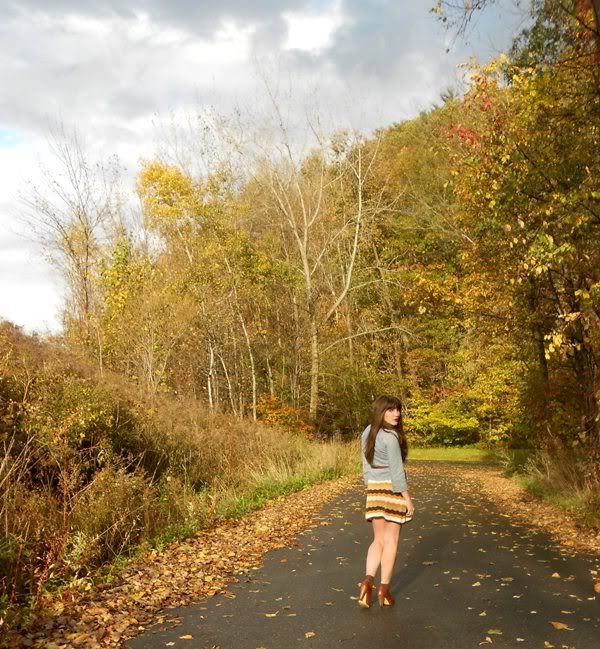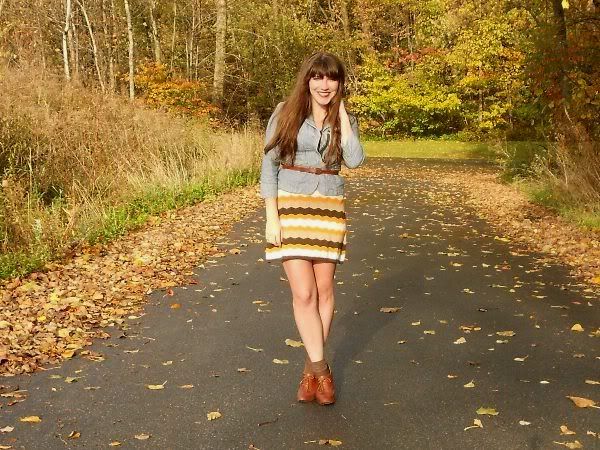 (dress: h&m via plato's closet; jacket: uo via goodwill; shoes: seychelles)
Tonight is date night! K and I are going to get some Indian food (best ever) and I am excited :) Last night was so crazy and productive (laundry, pie-baking, hand-washing delicates in the sink...), I can't wait to just sit down and be served. This will hopefully include champagne. It is also technically our four year (!!!!) anniversary. We chose October 13 (a fairly good guess, we obviously weren't paying attention to the date when we originally got together--I only pay attention to dates when I have a regular job), but last year K said he didn't like the number 13. So... October 14 it is. :D (Hmmm I like the sound of October 15 better...)
The light in these photos is totally ridiculous. When I got to my spot it was completely overcast (my favorite for photo-taking), but halfway through the "shoot" the sun was shining like a screaming banshee through the clouds. Not ideal. And now, because it's Friday, I'll leave you with a poem that I like (about the best month ever).
October
O hushed October morning mild,
Thy leaves have ripened to the fall;
To-morrow's wind, if it be wild,
Should waste them all.
The crows above the forest call;
To-morrow they may form and go.
O hushed October morning mild,
Begin the hours of this day slow,
Make the day seem to us less brief.
Hearts not averse to being beguiled,
Beguile us in the way you know;
Release one leaf at break of day;
At noon release another leaf;
One from our trees, one far away;
Retard the sun with gentle mist;
Enchant the land with amethyst.
Slow, slow!
For the grapes' sake, if they were all,
Whose leaves already are burnt with frost,
Whose clustered fruit must else be lost—
For the grapes' sake along the wall.
(Robert Frost)