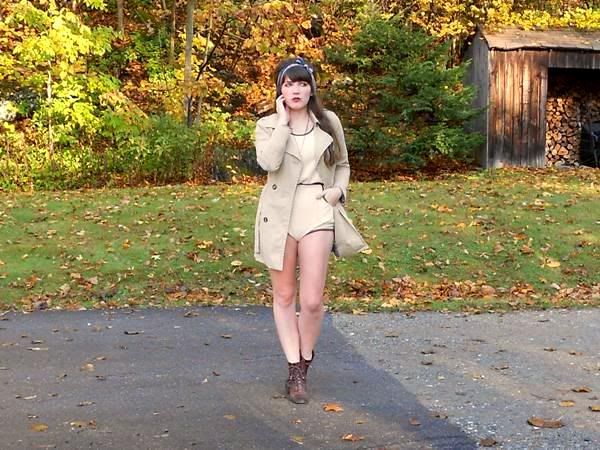 Okay, so this outfit needs a disclaimer: I did not, in fact, wear this to work. After taking these photos I swapped out the shorts for a more office-appropriate skirt (since wearing what essentially amounts to a bathing costume into my cubicle would raise quite a few eyebrows--it is not yet Halloween, after all). Anyway, I bought this two-piece playsuit on etsy aaaaaages ago, and have never worn it. It definitely fits a little funny (the top is too large, the bottom is too puffy), but I love the concept of it, so I was determined to wear it on the blog (because if you can't wear wacky clothes on your blog, where can you wear them?)--and here it is! I think the brown tones are autumnal enough to work in the colder months (brown is so seventies, I've been loving it like crazy lately), but yeah... not IRL.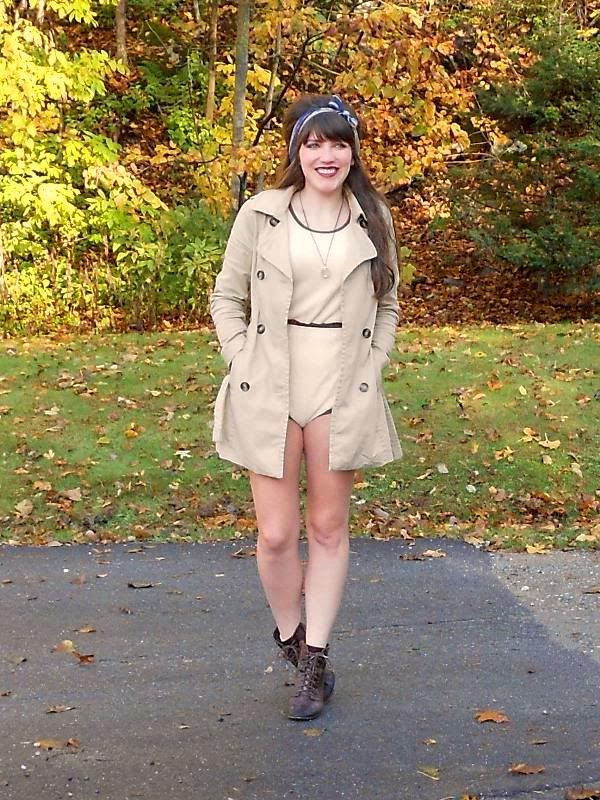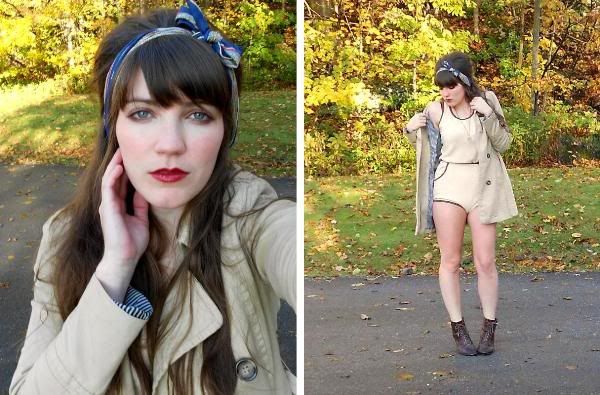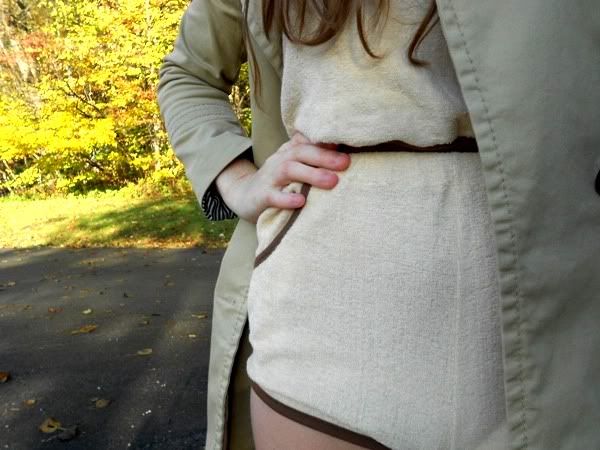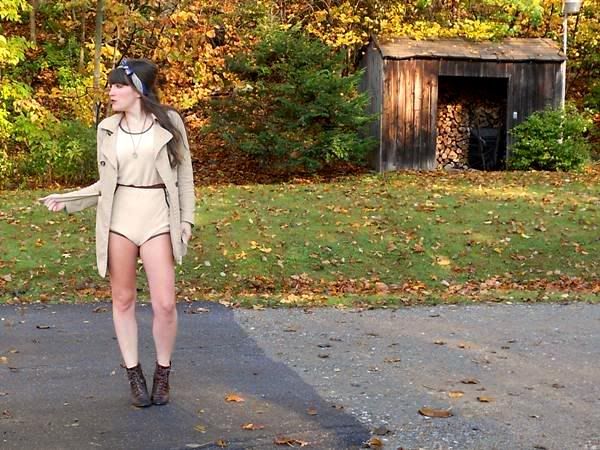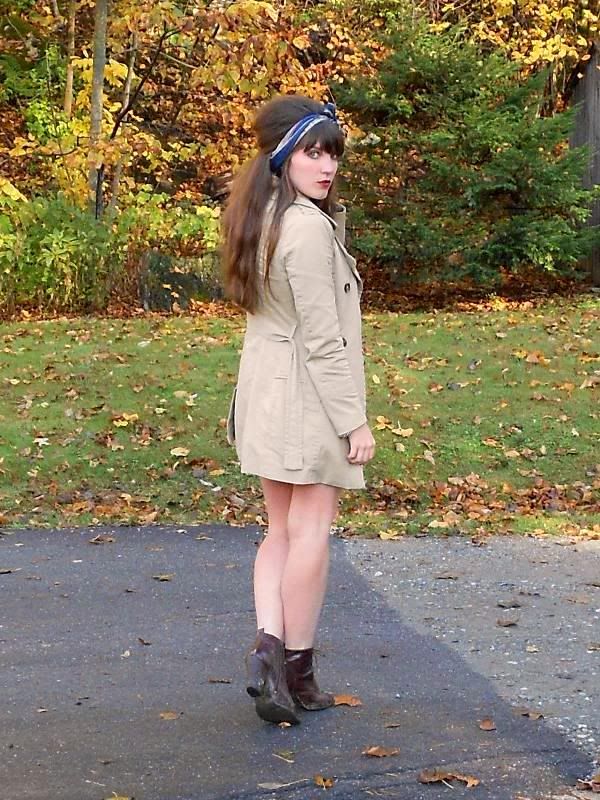 (playsuit: etsy; coat: h&m; boots: seychelles; necklace: uo; scarf: vintage)
Wearing this playsuit reminds me of the happy time when I first discovered etsy and spent hours perusing (and purchasing) lovely vintage wares. And then I discovered thrifting and I had a hard time justifying more than $5 spent on any article of clothing (save for the occasional H&M spree). Anyway, I sort of miss etsy. I think I just decided to buy all of my Christmas presents used this year... hooray for recycling!
Speaking of presents, all I want for my birthday this year is a gym membership. I'm not even kidding. Even if it's just for a month or two... I have really been craving some cardio lately, and it's getting too cold and dark to do it outside (funny how I always conveniently NEED to get exercise as soon as the sun sets on the opportunity...)