It's my birthday today! Hooray! :) In honor of the occasion, I pulled out my red tights. Apparently the sun also decided to pull out his shine for me, like a big, bright spotlight on my day. So these photos are a little wacky, but I'm not going to stress about it because I'm not allowed to stress out on my birthday. I have no idea what I'll be doing this evening, because my fellow has kept it quite secret, but I'm excited! I have no doubt that it will be tons of fun :) This weekend is going to be packed full of all the very best people in my life. I'm so grateful to have such wonderful friends and family, it makes it easier to know I won't be growing old alone ;)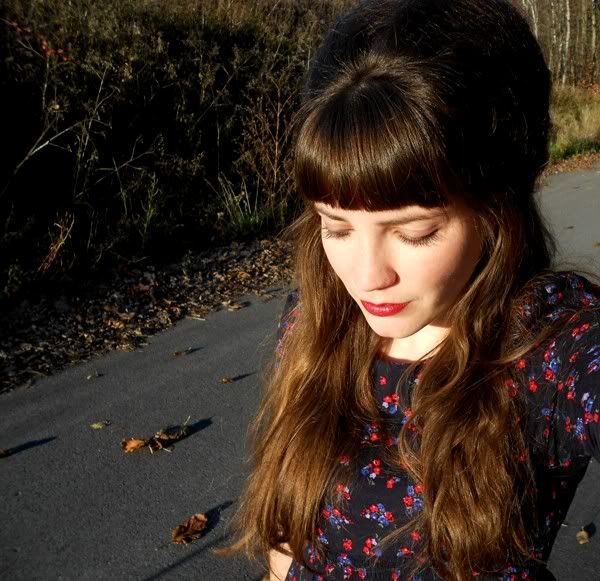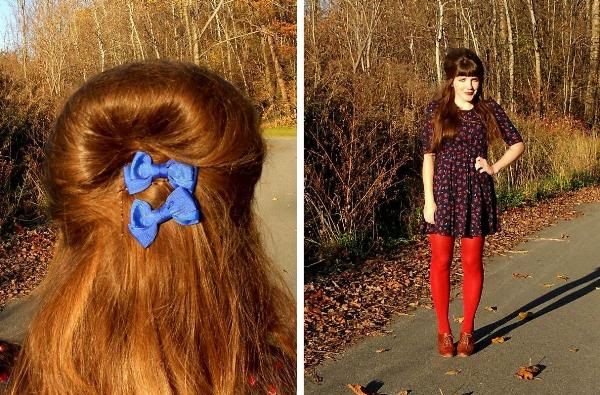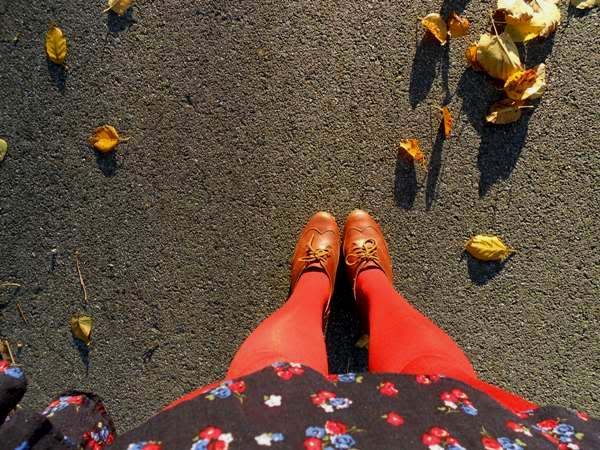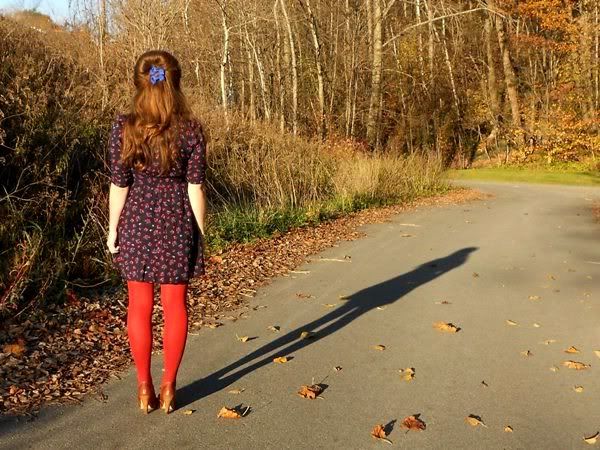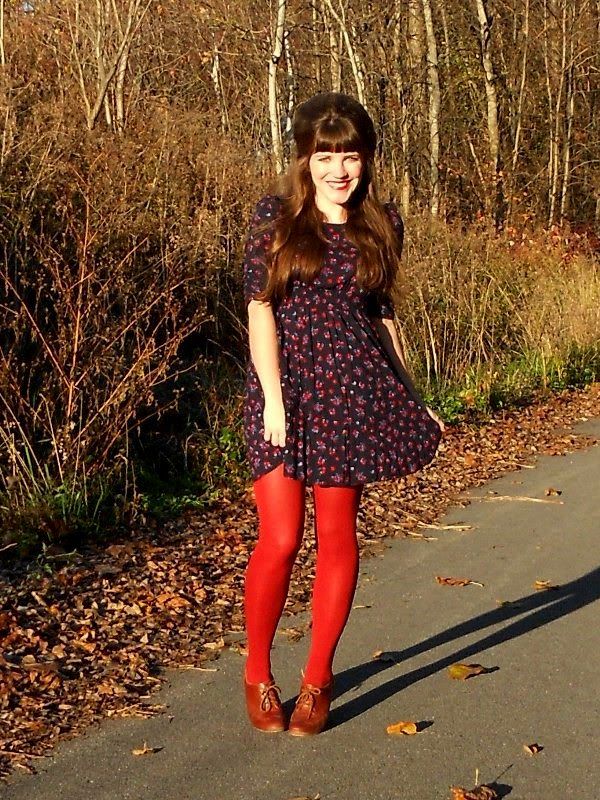 (dress/bows: f21; tights: hue; shoes: seychelles)
Last year I made up a big long list of things I wanted to accomplish when I was 25, and... well, let's just say I'm not even going to update you on my progress because it's pretty embarrassing how badly I failed to deliver. So this time around I'm going to try to be a little more realistic (and a little more specific). Wish me luck!
26 (Goals) for my 26(th year)
1. Finish a first draft of my novel!
2. Finish in-progress TV pilot
3. Finish in-progress screenplay
4. Exercise at least 3x/week
5. Take an extended road trip
6. Rediscover film
7. Try Ethiopian food
8. Design and sew a dress
9. Sing karaoke
10. Go camping
11. Apply for an MFA program OR teach abroad
12. Go to the dentist (ha!)
13. Read all major religious texts
14. Get a massage
15. Take a train
16. Go cross-country skiing
17. See live music outside
18. Visit Walden Pond
19. Sell some clothes
20. Go ice-skating
21. Have a picnic
22. See a Broadway show
23. Have my short film transferred to DVD
24. Go to a jazz club in Montreal
25. Reorganize my filing cabinet
26. Stop biting my damn nails.