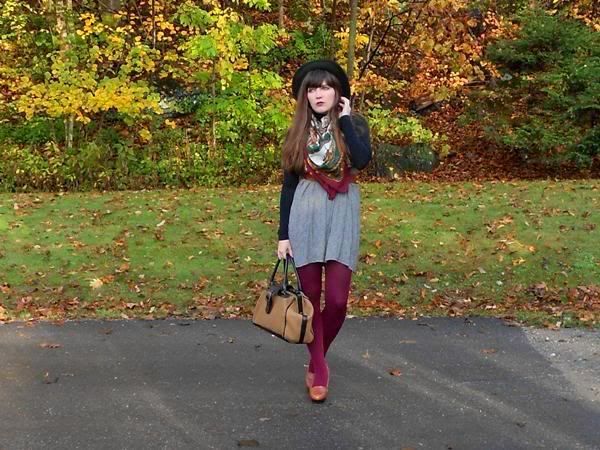 For some reason this strikes me as more November than October-appropriate, probably because it's so dark. Man, did I go heavy on the scarves this morning :) I was wearing the small one at first, but couldn't make the outfit work with hat, so I threw this large one over it and voilà! Instant match. I kind of liked the way they looked layered together, so I just left the little one hanging.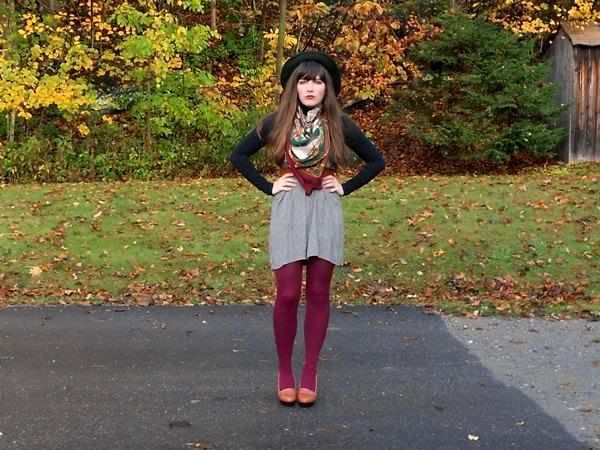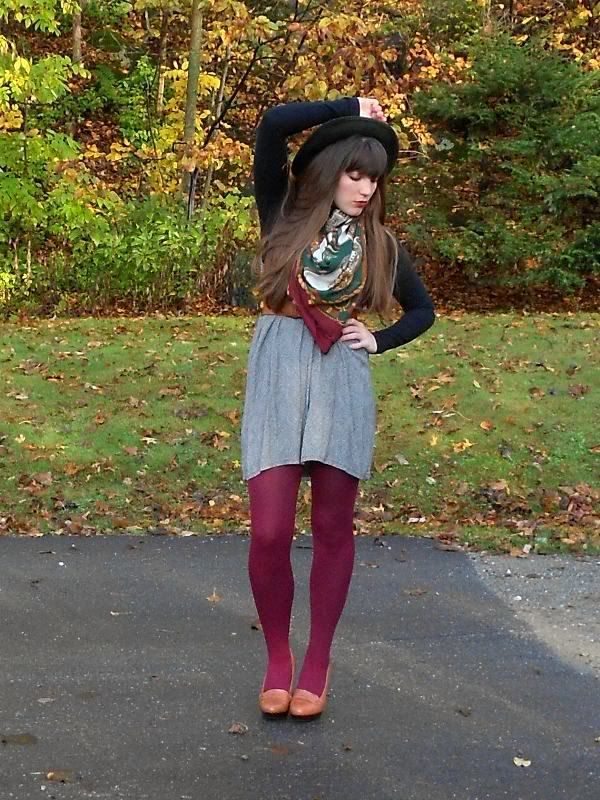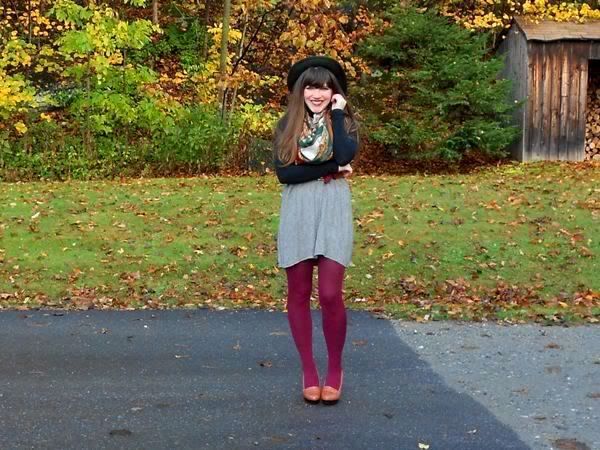 Oy. Not feeling terribly loquacious today. It's just Wednesday, you know? I've been writing every night for the past four, so maybe I'm tapped out. On the subject of time travel, this autumn season has really made me want to rewatch those old favorites that capture that fall feeling so well (hence,
E.T.
). Next up has got to be
Donnie Darko
.