When I dreamed this outfit up in my mind the greens of the blazer and shorts were a lot more compatible. Oh, well. I purposefully paired these shoes with the blazer because they both have orange accents (I like sneaky matching like that). I think this sweater is so soft and lovely--I can't believe someone gave it away (the pack rat in me is appalled by some of the things I find in thrift stores)!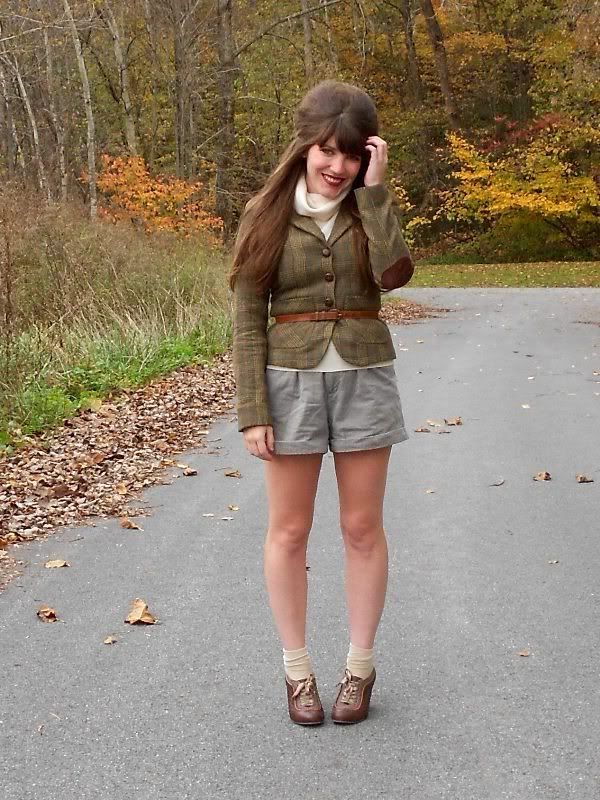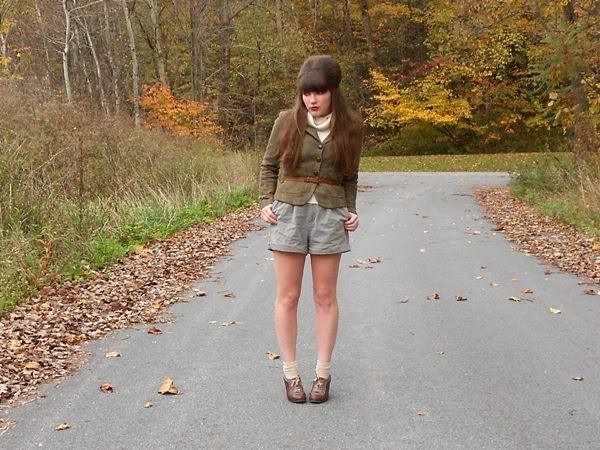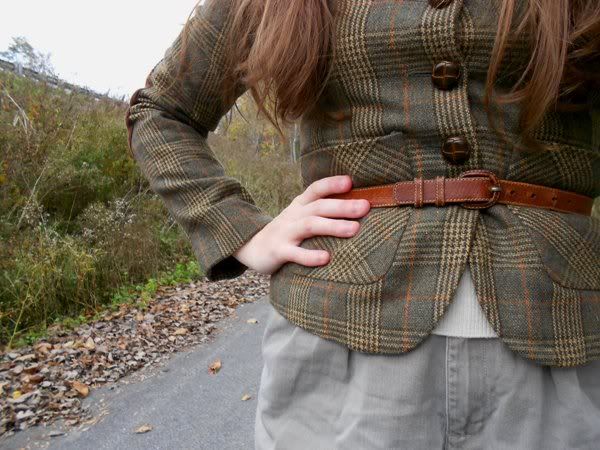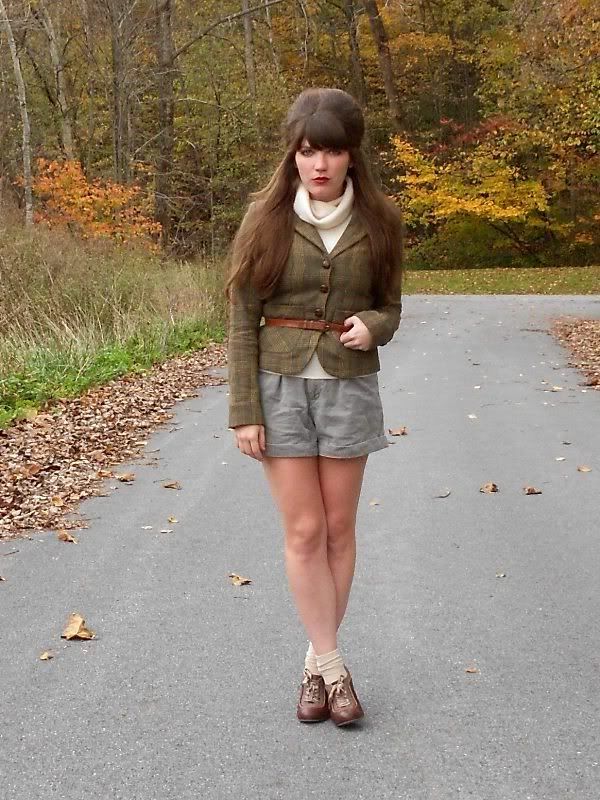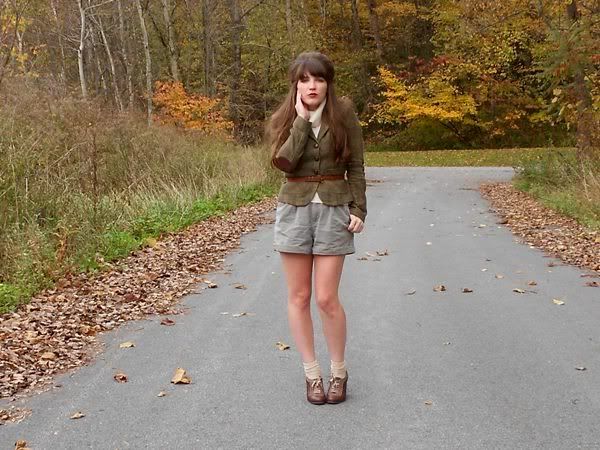 (blazer/sweater/shorts/belt: thrifted; shoes: poetic licence)
K and I still haven't gotten around to carving our funny pumpkin, so hopefully we have some time this weekend and find ourselves in the spirit. I am pretty excited for
Project Runway
tonight, and maybe a little bit of champagne :) We also need to watch some scary movies--I am a bit of a wimp when it comes to the whole horror genre (I like scaring myself less and less as I get older--does that mean I'm getting boring?), so I usually hold out until the
actual
night of Halloween to load up on terror (when the fear is tempered somewhat by an overdose of chocolate and candy corn). Monsters and bugs aren't a big deal, but mean ghosts and murderers scramble my nerves.
Do you like scary movies?