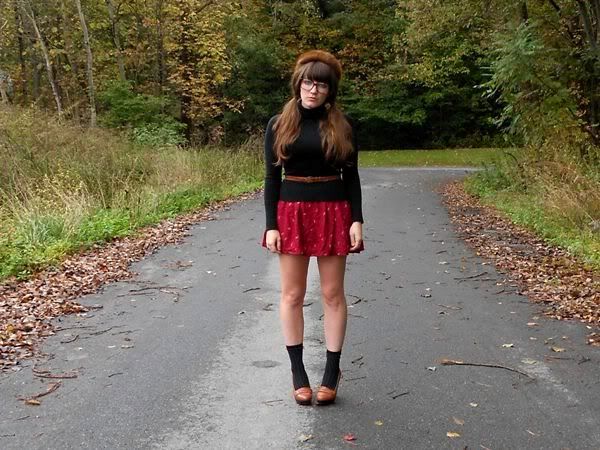 I feel very beat in this outfit, like I should be sitting in a cafe somewhere (sure wish I was) sipping black coffee and smoking slender hand-rolled cigarettes. Except I like mine with milk and sugar and I don't smoke. But besides that...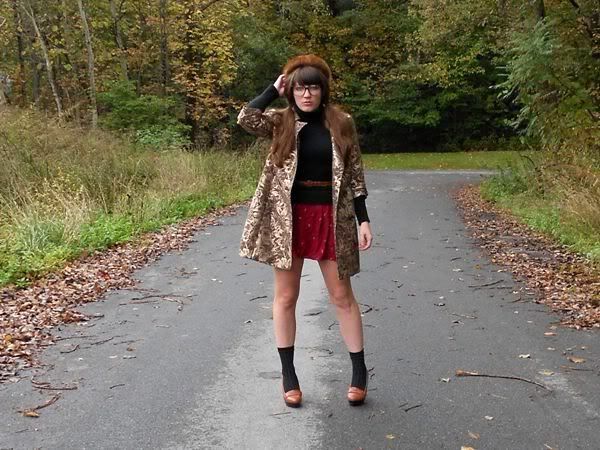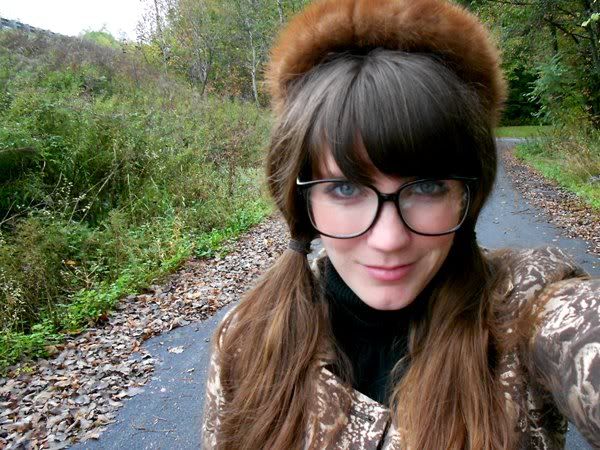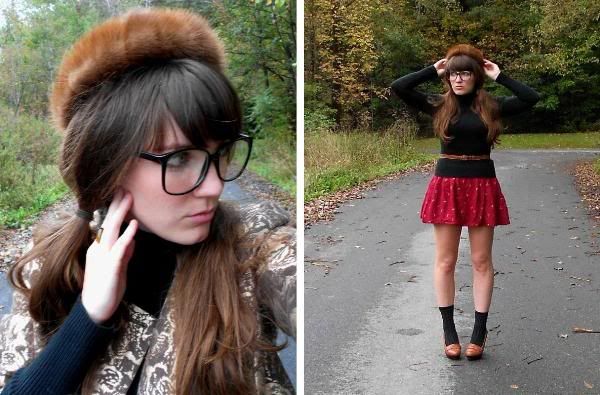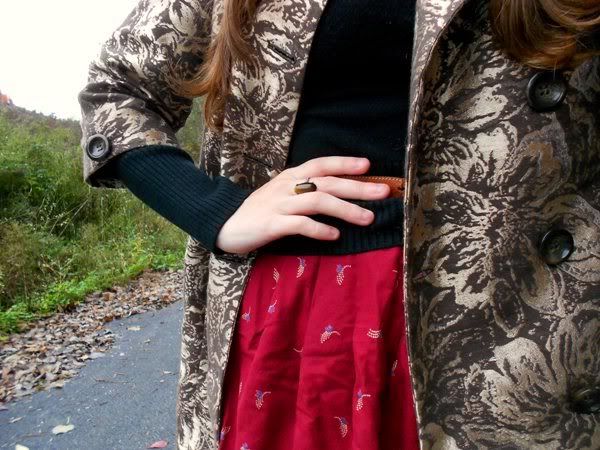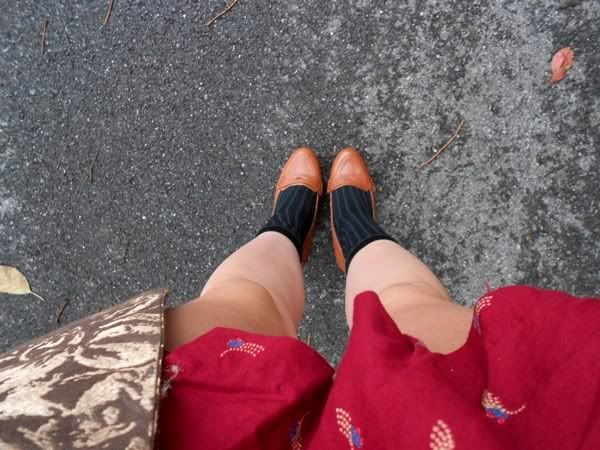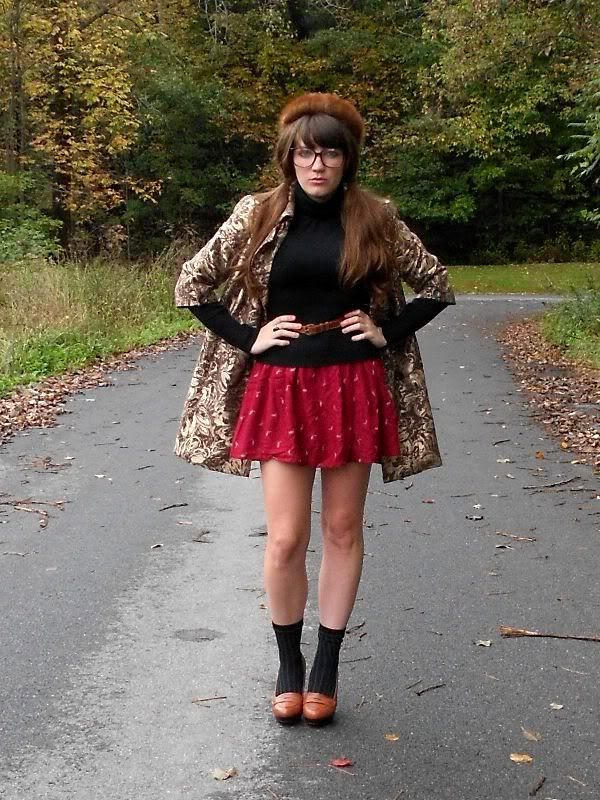 (sweater/skirt/belt: thrifted; hat: vintage; coat: tjmaxx; glasses: f21; shoes: lulu*s)
I know I wore this coat rather recently, and the shoes only yesterday, but the outfit was entirely different both times, so I don't feel like I'm getting repetitive :) This coat is just so perfect against the fallen leaves... I wish I had gotten a better shot of the socks--they actually have a cool herringbone print, but they kind of just look striped here.
It's another grey day, threatening rain. I had apple cider and cider donuts for lunch (it's that time of year--and I can't refuse free food at the office). I need to deposit $1.23 in my bank account so that I don't overdraw if our landlord decides to deposit the rent check before Thursday. Last night I wrote 500 words. Not 5000, but more realistic :) I've been enjoying wearing warm socks around the house, and steam in the kitchen, and cuddling on the couch with my down blanket and hot cocoa.
As for being beat, it's all about the glasses: