I love coffee, I love tea
I love the java jive and it loves me!
Coffee and tea and the jivin' and me,
A cup-a cup-a cup-a cup-a cup, yeah!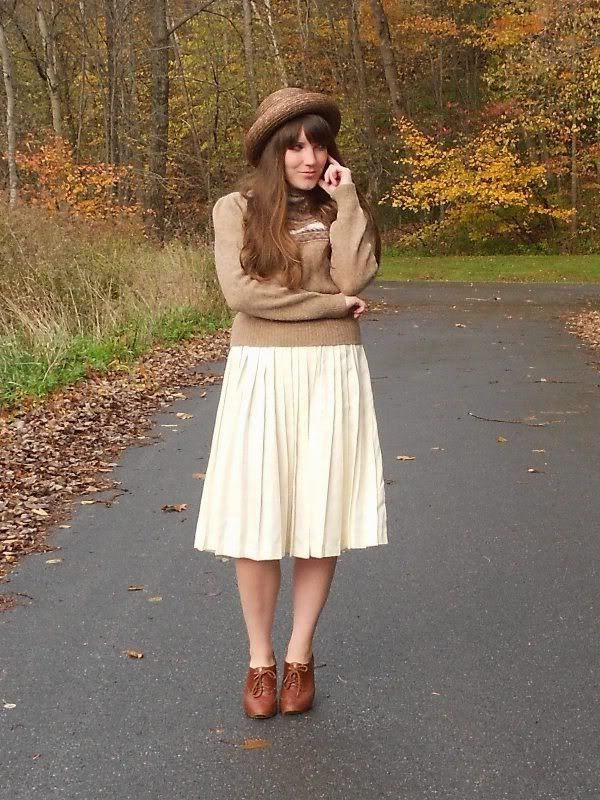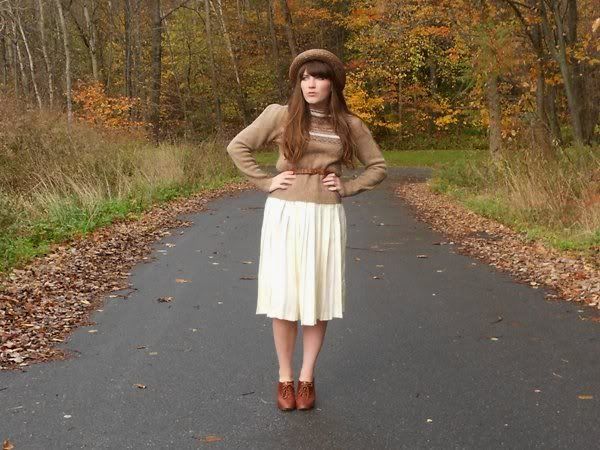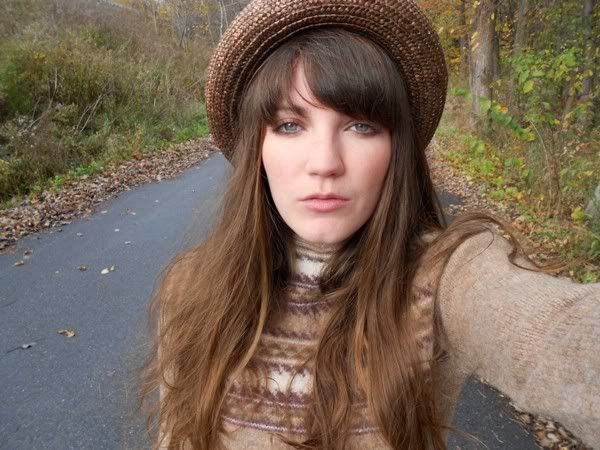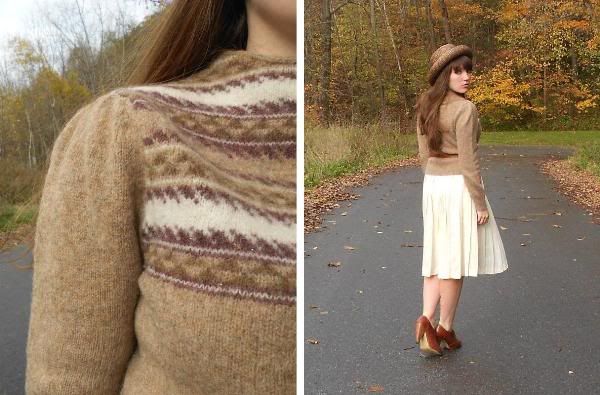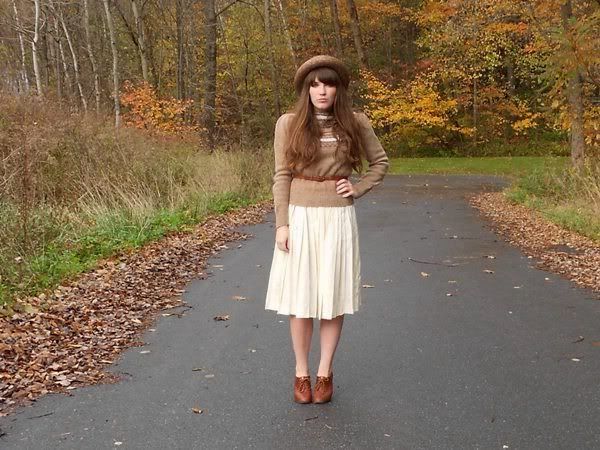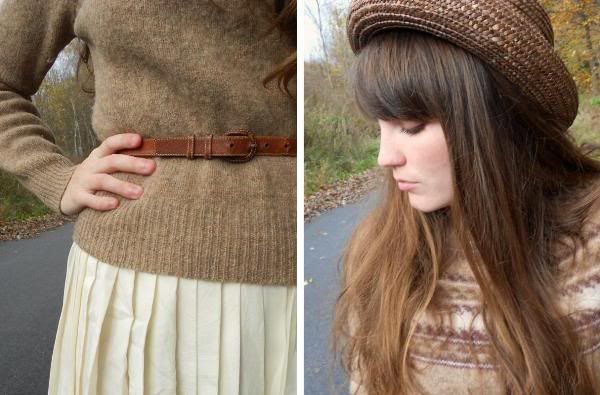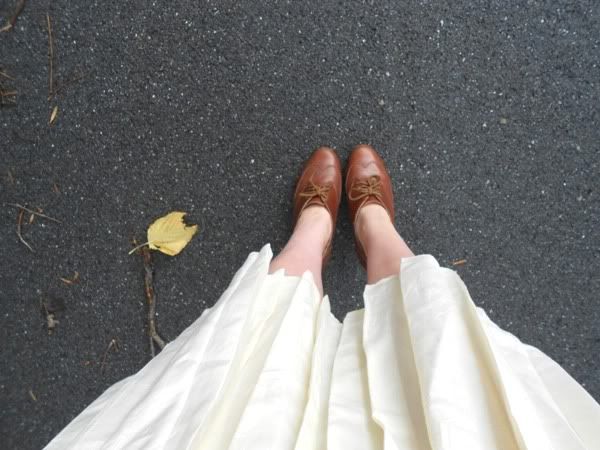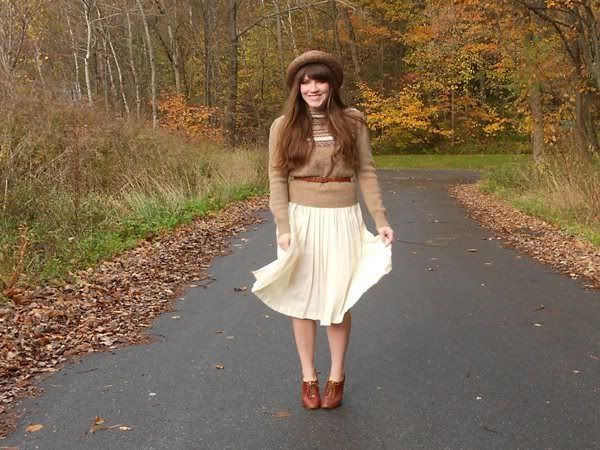 (sweater: cedar chest; skirt/hat/belt: thrifted; shoes: seychelles)
... yeah.
I think this outfit has a great coffee&cream vibe going on. I had almost entirely forgotten about this sweater (which I stole from my parents' cedar chest long ago), but when I was puzzling over what to pair with this lovely pleated skirt, it immediately sprang to mind. I think this skirt is so pretty--just another Goodwill gem!
I had... quite a weekend. The kind of weekend that I kind of hope doesn't happen again for... ever. But that's enough of that. It's officially my birthday week (and Halloween is just around the corner)! I must admit, now that's it is starting to get reallllly cold at night (and snow is in the forecast), I'm getting excited for the holiday season. Since K will be away for Christmas and New Years again this year (visiting the family out in Washington), I'm going to have to get an early start on the celebratory spirit! But I'm getting ahead of myself... perhaps for now I should focus on getting that pumpkin carved. I live way too much in the future, and it's been quite detrimental to my mental health lately. I need to learn to be more present. Perhaps that will be one of my 26 goals for this new year...