'Twas a blustery day today--it won't be long before the trees are bare.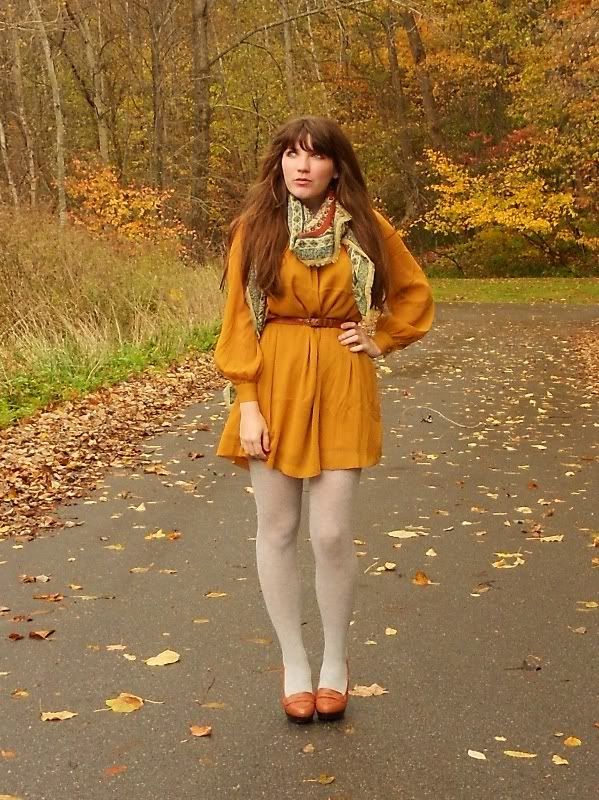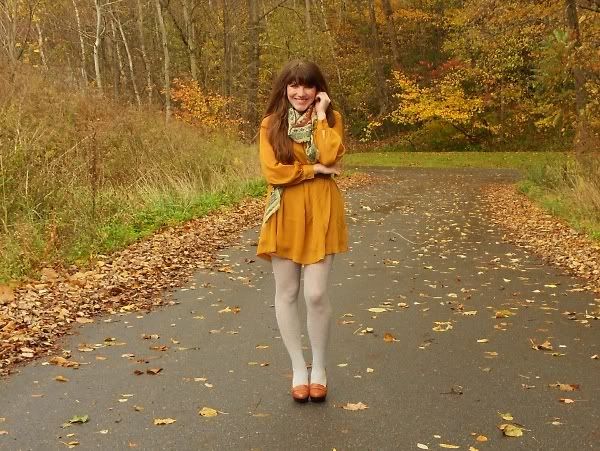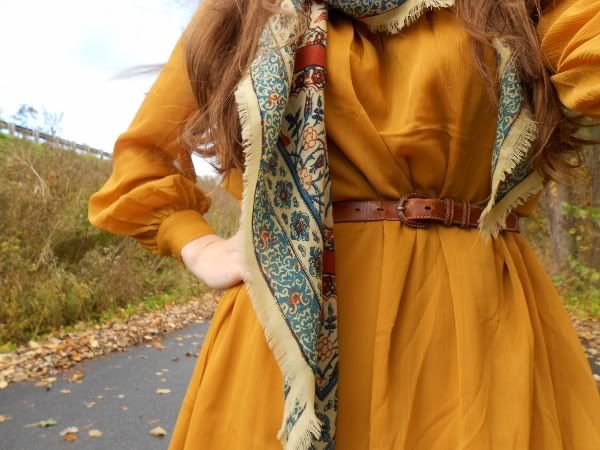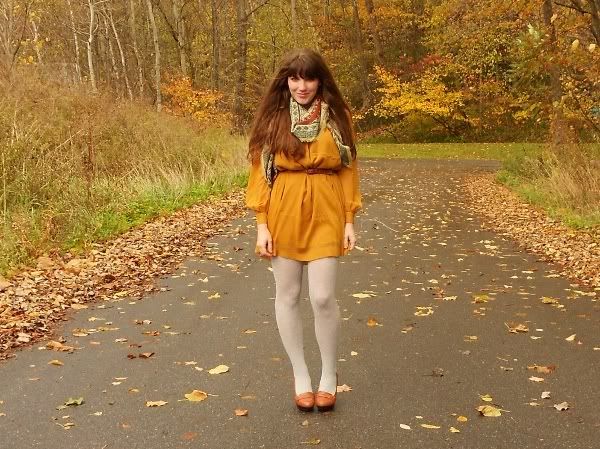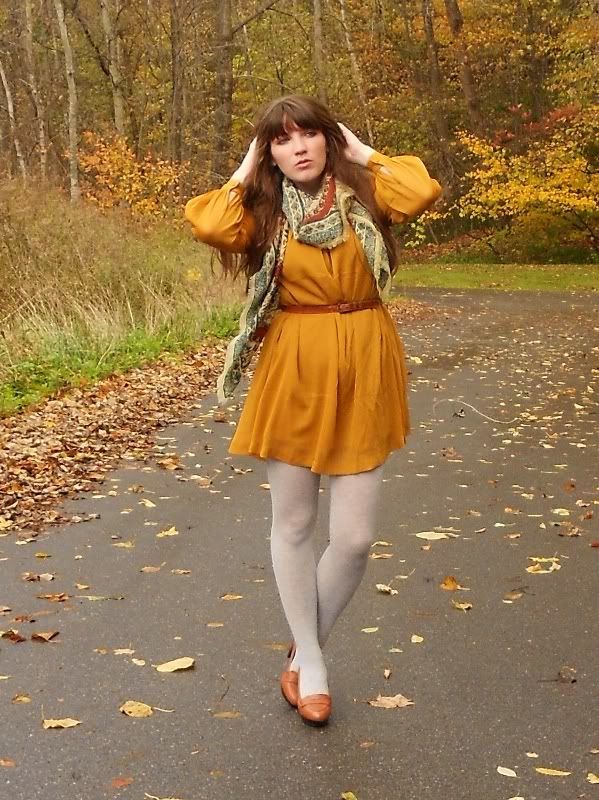 (dress: h&m; shoes: lulu*s; scarf/belt: thrifted; necklace: gift)
I sort of love the combination of mustard yellow and various shades of gray (and of course, my trusty loafers). I would literally wear this dress every day if I could get away with it. It's so floaty and fun and has a great vintage feel.
So, so glad it's the weekend. I've had a pretty productive week, which makes me feel better about my life [:)], but that doesn't mean I don't treasure the prospect of lazy days ahead! I'm hoping to make a Goodwill run tonight or tomorrow, since the clothes in my closet are pretty bored with each other and have been clamoring for some new friends! I hope you all have wonderful weekends and take advantage of these autumn days before the falling leaves become flurries of snow (maybe that threat is nearer for me than most of you... but still!).
PS: I will be 26 years old in exactly one week... crazy!