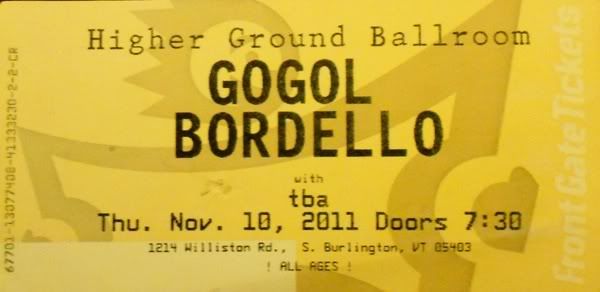 Last night K and I went to see
Gogol Bordello
perform at Higher Ground, and it was
awesome
. This band has to be the most genuinely cool group of musicians out there. Eugene is like a giant, pulsing slab of heart on stage, encouraging the audience to truly
live
on the dance floor--to revel in the pure "joy of existence". Of course, he was stirring up the mosh pit when he spoke those words, but in his exuberance he captured everything that I love so much about dancing. And boy, did I dance.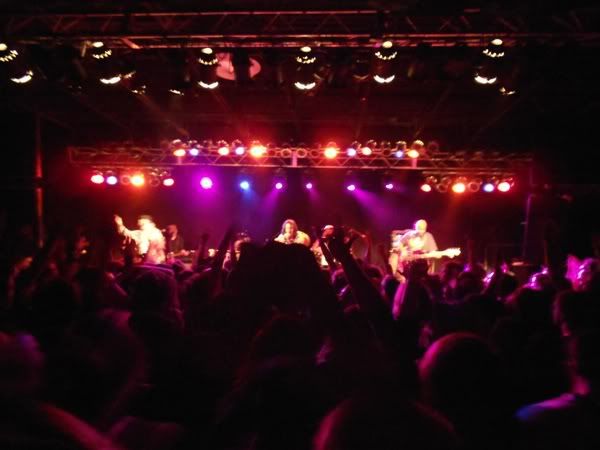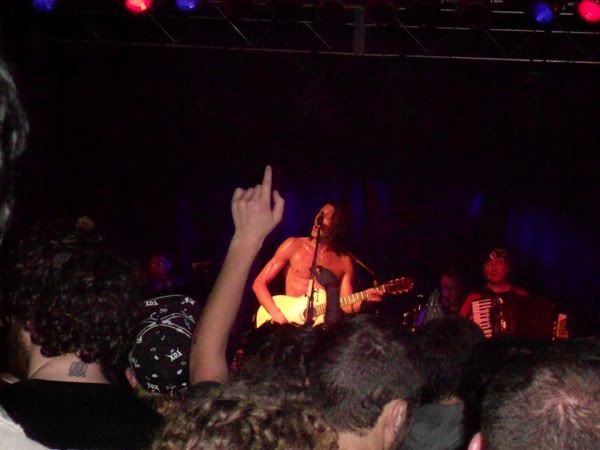 Dancing to me has always been a purely personal experience, and I totally go for it every time--no matter who is there or what the music is like, I will probably be the wildest dancer in the room. There is just something about it that is so freeing. I initially became interested in Sufi Mysticism for this very reason--the whirling dance of dervishes is their form of prayer, and the Sema represents a man's mystical journey beyond ego, through love and truth, and finally to perfection. I've always felt that way about dancing, and while I prefer a wide berth to the bruising, top-stomping of the mosh pit, Gogol Bordello is one of those bands that really makes you feel like you're whirling a little closer toward whatever version of Nirvana you aspire to.
The encore was at least an hour long--they just kept playing and playing and playing and we kept dancing and dancing and dancing. Eugene has roots here in Vermont (this is where he was resettled as a political refugee when he first came to the States), and it was obvious that he has great love and appreciation for the "fucking amazing" energy of his fans here. I'd never seen the band perform live before, but it was quite the show. And I basically want to be
Elizabeth Chi-Wei Sun
. I could totally rock those cymbals, no?
More Eugene:
(An excellent and human documentary by a woman who was infatuated with the man and accompanied him on an adventure through Eastern Europe)
(I didn't even realize that Mr. Hutz played Alex in this movie, since I only watched it because I loved the book so much, but nobody else could have played the part. He totally made the movie--one of the best book-to-film adaptations I've ever seen)