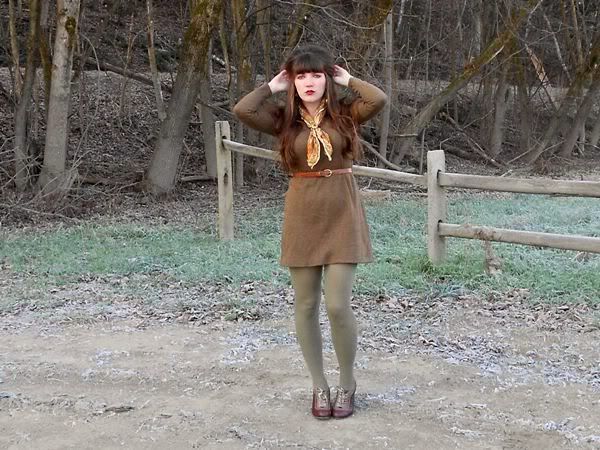 Okay, this is like a Where's Waldo of fashion blogging--can you spot the ring?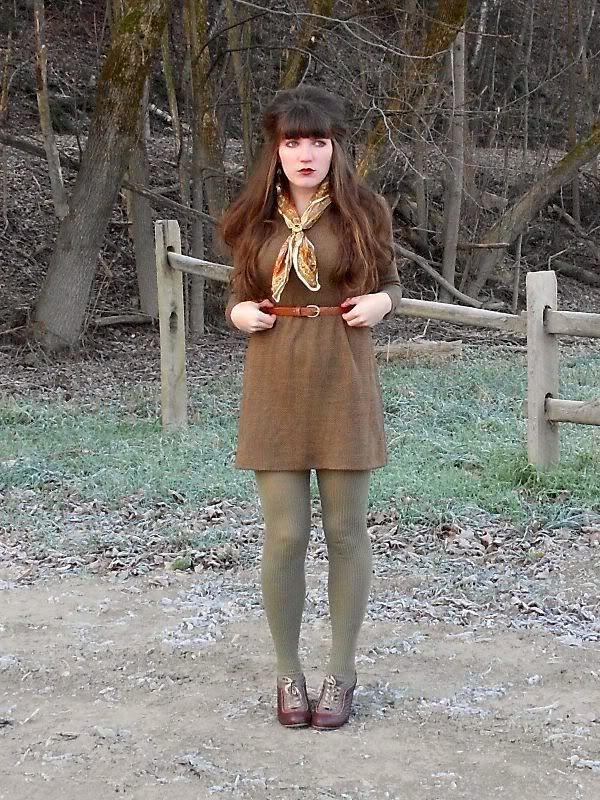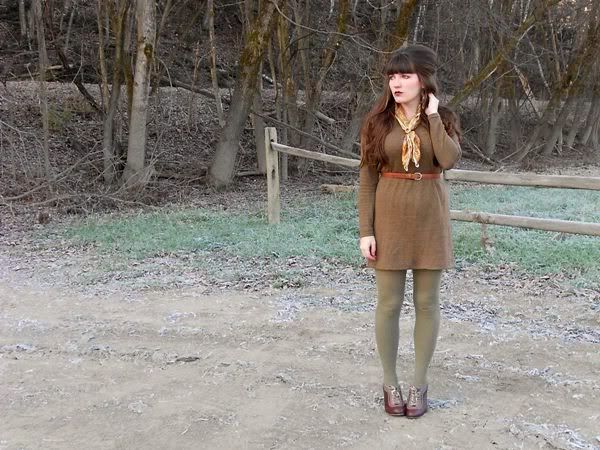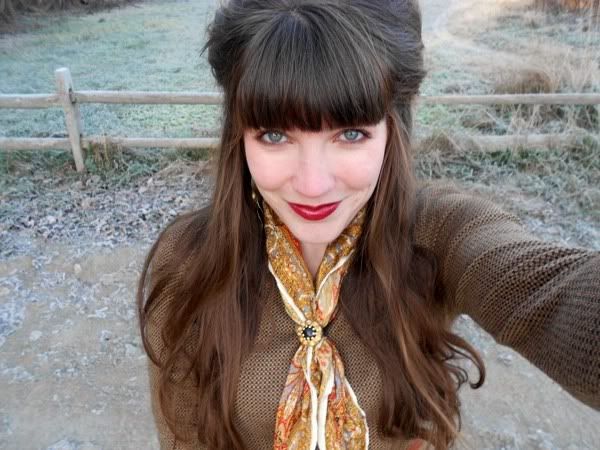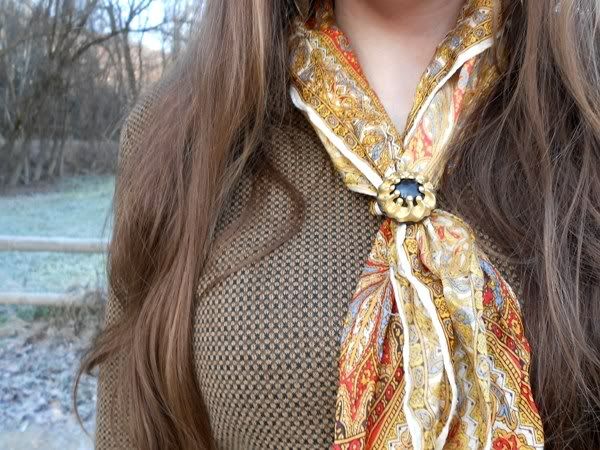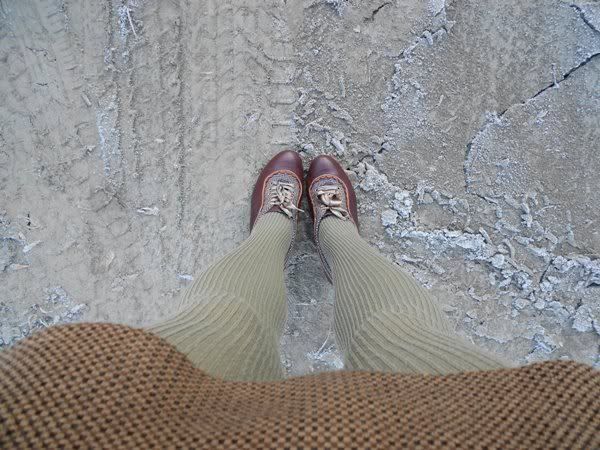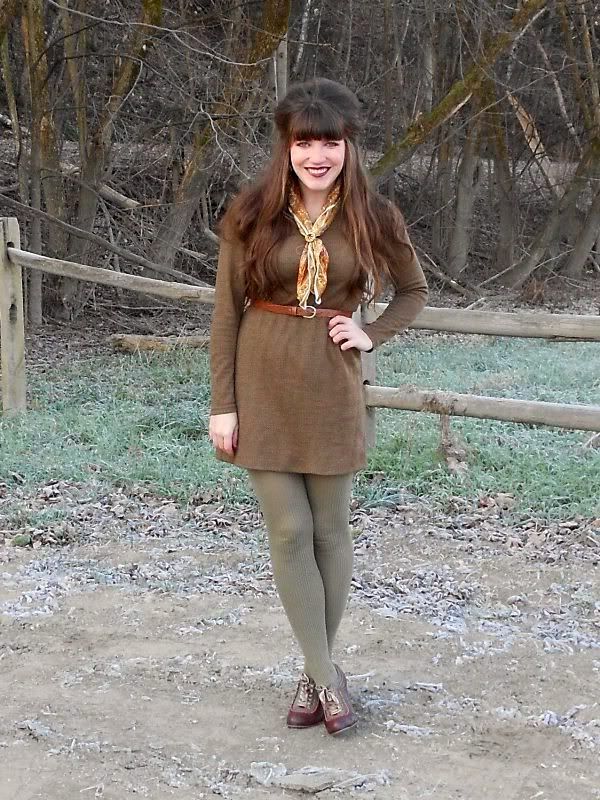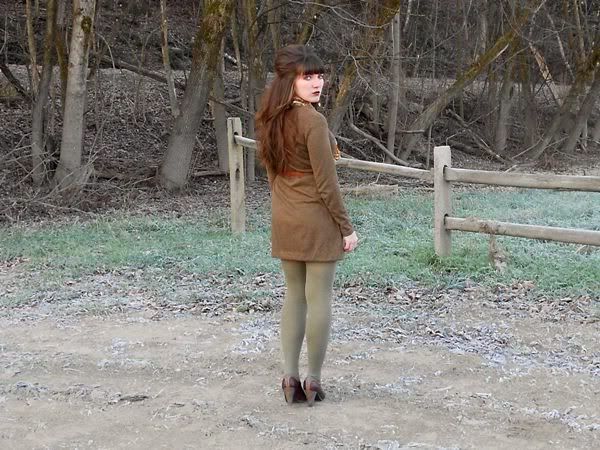 (dress/scarf/belt: thrifted; tights: h&m; shoes: poetic licence; earrings: claire's; ring: gift)
If you said: is that the thing impersonating a brooch on your scarf, you're right! I feel clever. Can you also spot the frost on the ground? Yeah. It got frigid overnight. Finally feels like November!
Last night I went to the gym (I did it, guys!), and it felt amazing. I left work in a really sour mood--I had to stay late doing something miserable, and the whole day had been one of those pre-holiday disasters. Anyway, I ran on the treadmill for a while and--no lie--emerged a new woman. I was in such a good mood when I left! I always forget how great I feel when I actually get exercise (go figure). Now I just have to keep it up.
So, so, so, so, SO looking forward to the long weekend. One (and a half) more day(s)!