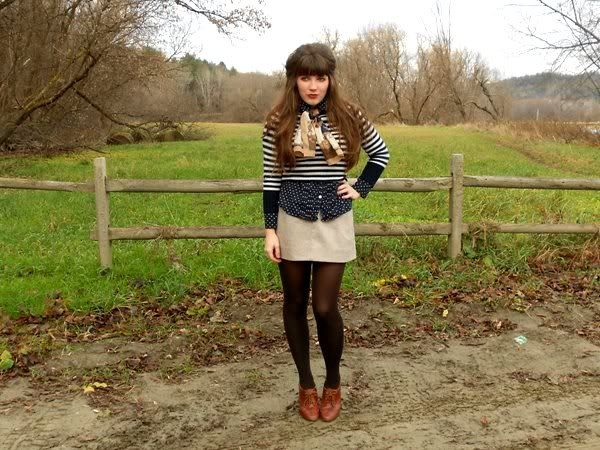 I wish I had known my hair looked like a busted soufflé before I took all of my outfit photos this morning. C'est la vie, I suppose. This outfit came together in a whirlwind this morning (clearly my hair was a victim of said whirlwind), so I am pretty impressed with myself for being inspired enough to tuck the bottom half of this sweater under for the cropped look I so admire. Also, apparently it is "gaze off into the distance" day on the blog: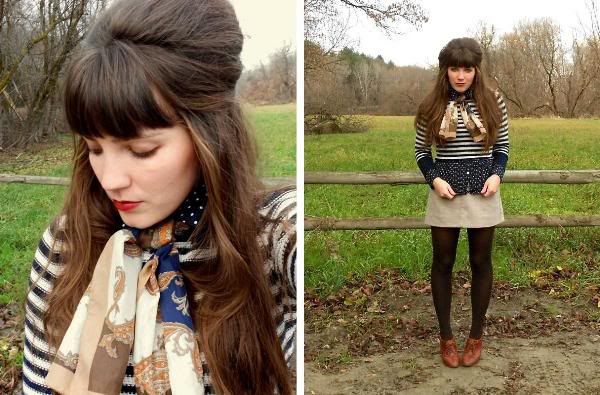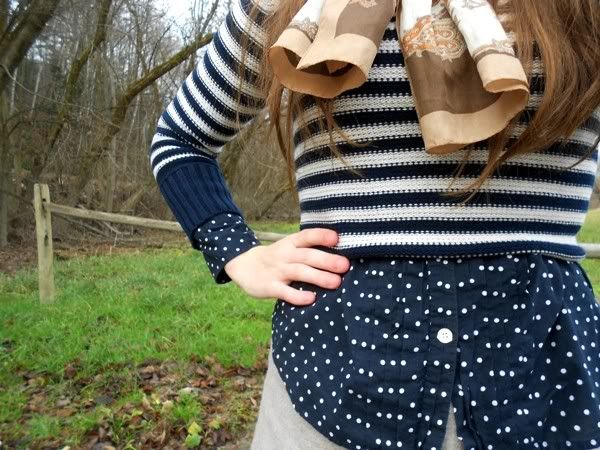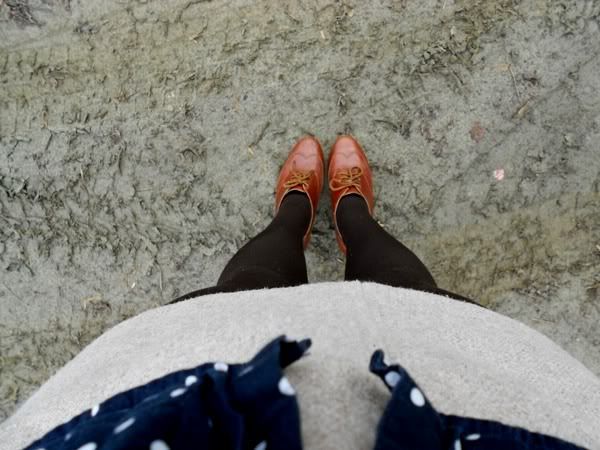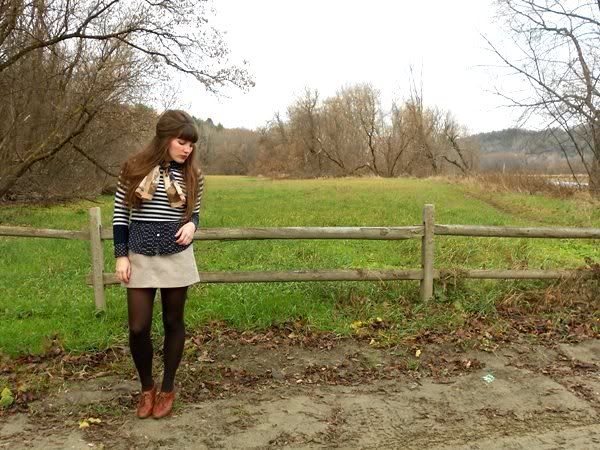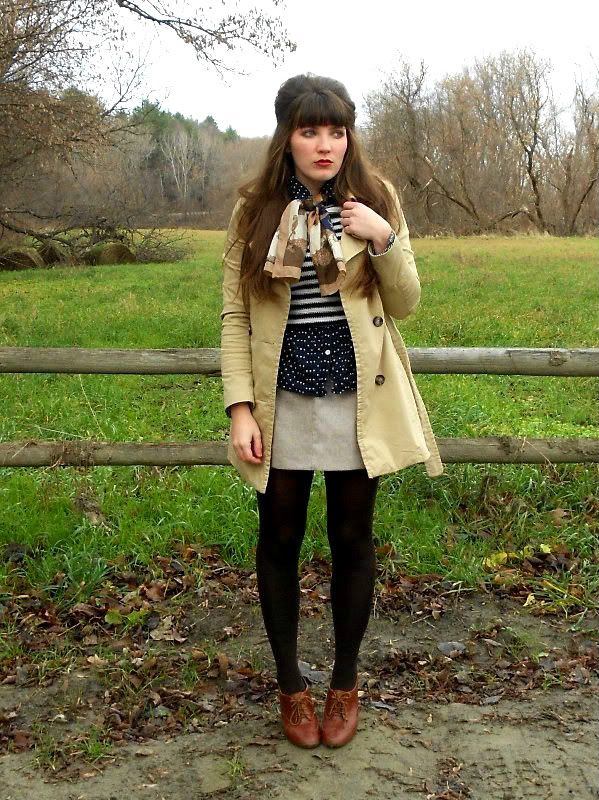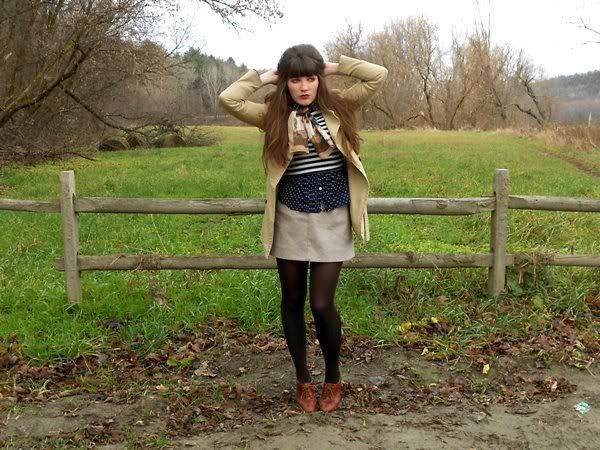 (blouse/scarf: thrifted; skirt: vintage; sweater: tjmaxx; trench: h&m; shoes: seychelles)
Last night the girls and I met for Art Club and it was a great success! Fueled by a delicious cheese spread, we discussed our current projects (and our lives, of course...), then shared some of them! We had a very special advanced screening of Elizabeth's documentary short, tried on Sasha's latest sewing project, and read/critiqued some of Megan's poetry. I was the only lame-o who didn't have anything to contribute for critique, but I really don't want to start tearing apart the novel before it's even finished (we'll get there...)! These gals are so talented (and just awesome), I'm so happy to know them!