I feel a bit like a swamp thing (or river monster) in this outfit, which I didn't realize when throwing it together this morning. I blend in pretty well with the dirt/grass/muddy water surrounding me, which at least is pretty clever camouflage for a blogger who likes to hide from drive-by gawkers.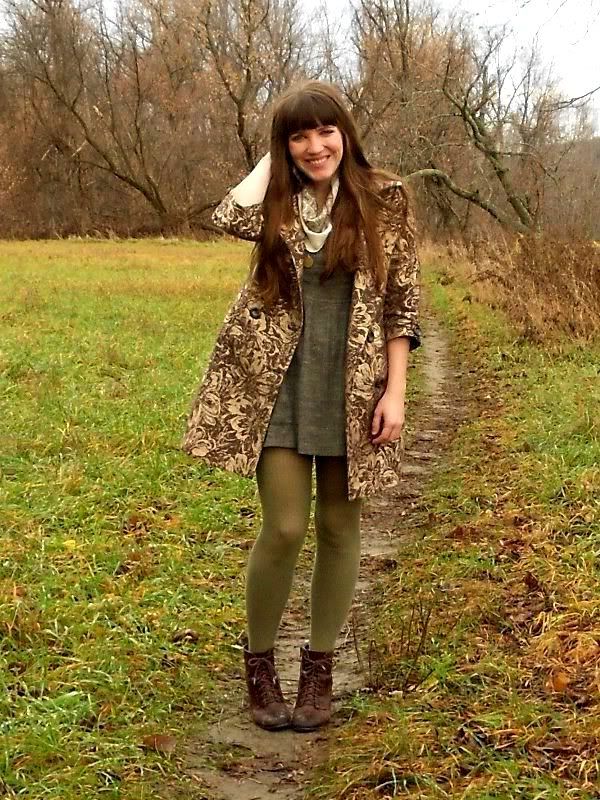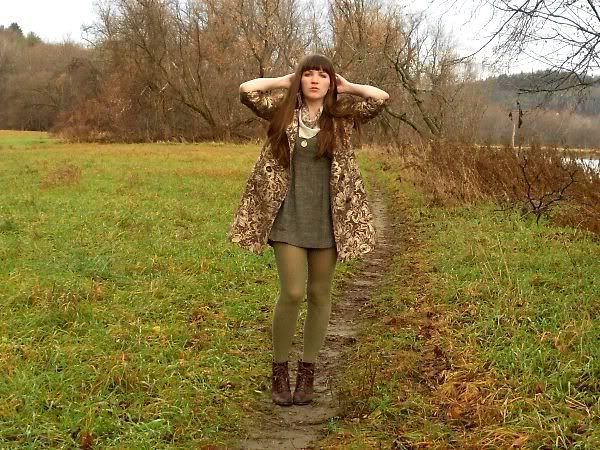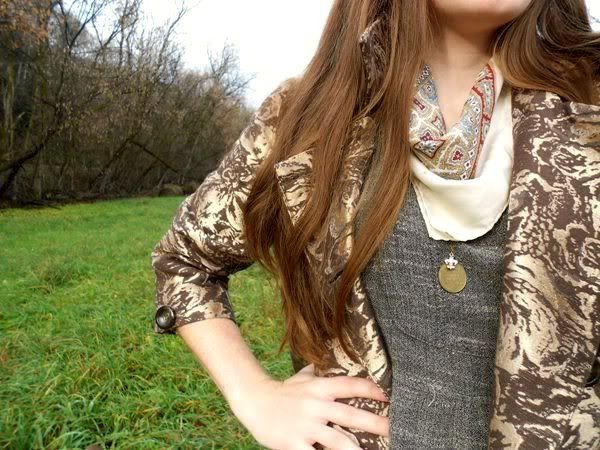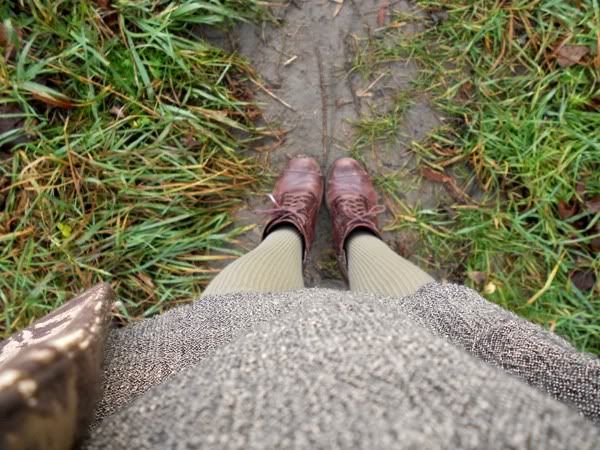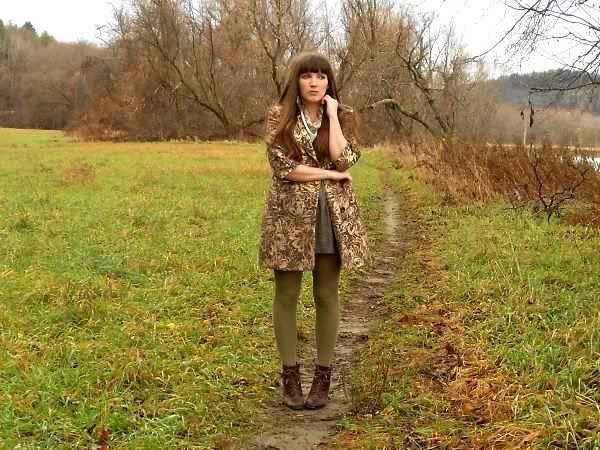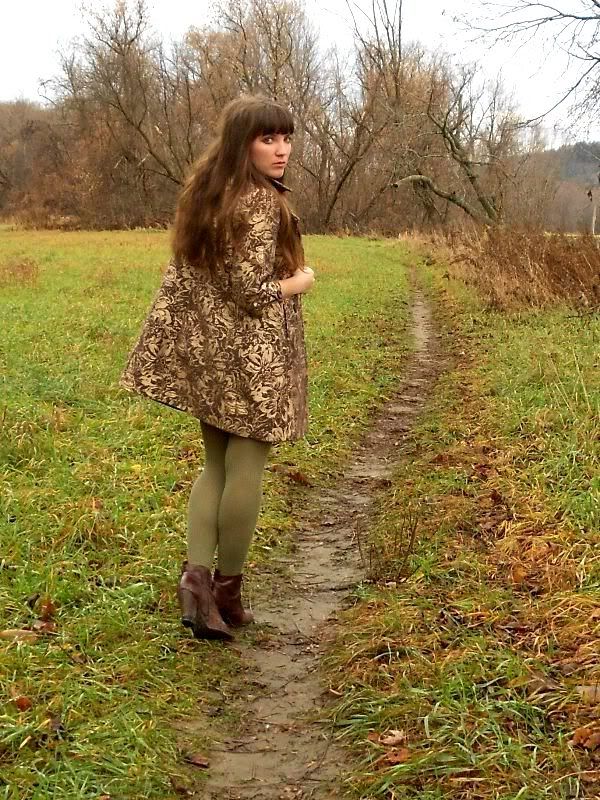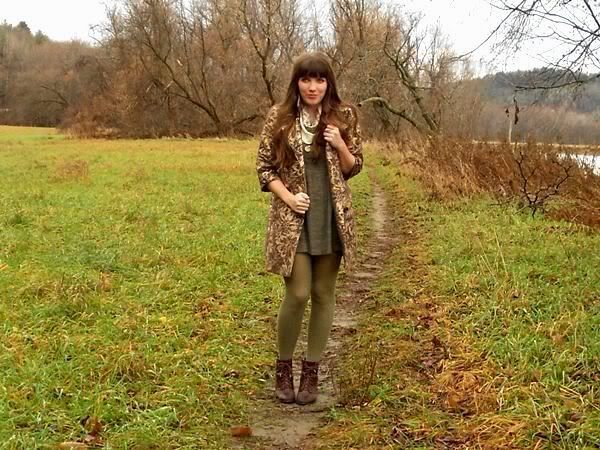 (tjmaxx; dress/scarf: thrifted; tights: h&m; necklace: uo; boots: seychelles)
I love this coat. I loved it when I bought it but it's only grown on me even more in the past year. It's perfect with November's dead leaves and golden autumn light.
Last night was nice--K and I had Indian food and wine, finally watched
The King's Speech
, and I got crafty with a work project (which was
for
work but not
work-related
, which means the difference between fun and boo hiss). Tomorrow night
Art Club
is finally meeting again--we're all so busy and it's been far too long!